UN climate conference meets in coal-focused Poland
Poland is struggling to confront its tradition of coal mining.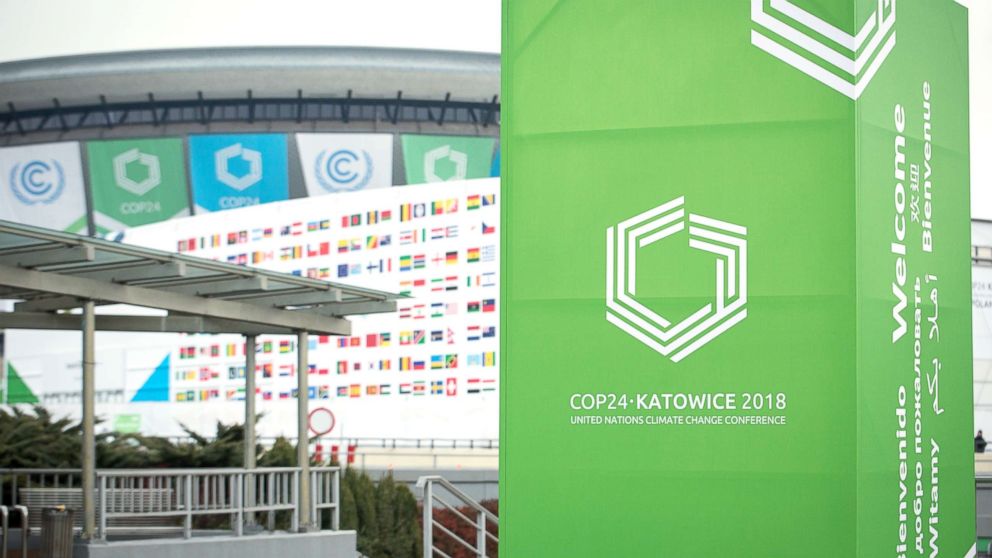 The U.N.'s 24th Climate Change Conference met this week in Katowice, Poland, with around 20,000 people from 190 countries aiming to negotiate ways to slow down climate change.
Participants may hold different views on how to enforce the non-binding U.N. Paris Climate Agreement –- a pledge by over 100 countries to reduce greenhouse emissions and limit global temperature increases -- but most agree that burning coal is the main contributing factor to global warming.
Ironically, the conference is being held in Katowice, the coal capital of Poland, which is itself the most coal-dependent country in Europe and among the most polluted.
On Tuesday morning, conference participants were entertained by band made up of coal miners playing songs to celebrate the day of Saint Barbara, the patron saint of miners.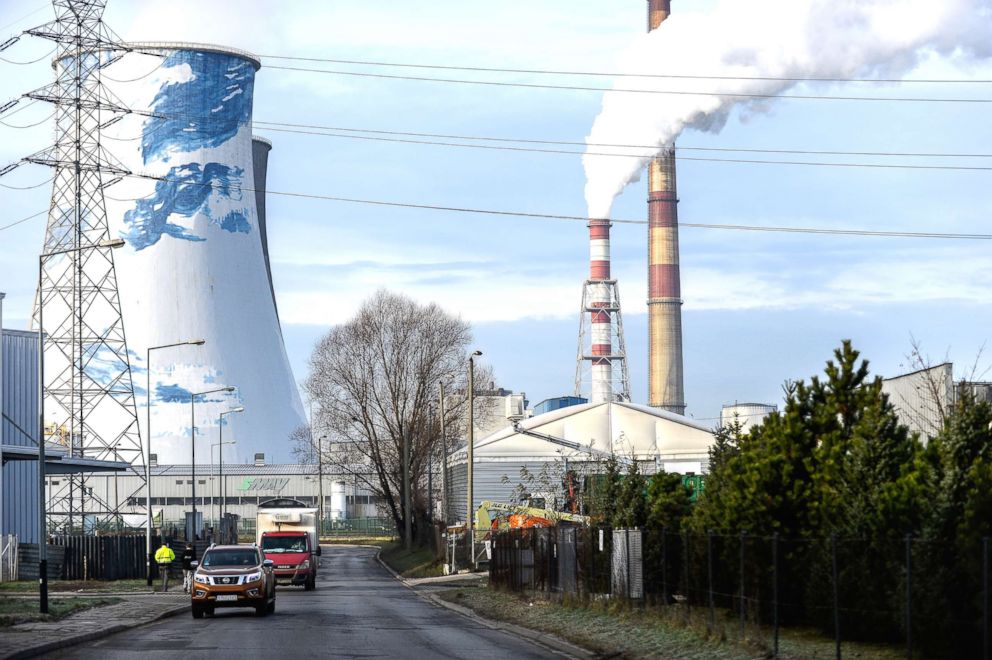 Nearly 90,000 Poles are employed in coal mining, and for decades they have enjoyed high wages and benefits, and the support of a political lobby. "Coal is our black gold", Polish President Andrzej Duda told the celebrating miners on Tuesday in front of several reporters. "Coal is the source of our social, economic and civilizational values," Polish media outlet TVP Info reported.
Duda addressed the climate conference later the same day."Climate policies cannot be implemented against societies," said Duda. "Coal is the strategic resource of our country, we have supplies for the next 200 years, and it would be unreasonable to drop that. Coal is not contradictory to climate protection," Polish media outlet TVP Info reported.
Environmentalists have been outraged with Duda, as they have been with the rhetoric coming out of the Trump administration. A part of the U.S delegation in Katowice is planning to set up a side-event promoting fossil fuels, repeating a strategy that has infuriated global-warming activists.
"Proportionally speaking, the U.S. is not as coal dependent as we are with over 80 percent of our energy being sourced from coal. But the propaganda effect is enormous," said Marek Jozefiak, climate and energy coordinator for Greenpeace Poland, told ABC News. "Many people here still think that what the U.S does is what's right." He added that the U.S. promotion of coal as an energy source was "scandalous."
A recent poll conducted by CBOS indicated that 72 percent of Poles disagree with coal-heavy national policies, and want it to abandon coal-sourced energy altogether.
"Only a few years back we had a national reverence for coal mining. Now it's frowned upon," Robert Kutz, a sociologist at the Krakow Academy of Economics, told ABC News. "Miners, coal mining -- it's part of the culture. It was under communism, under the recent liberal government and now under right-wingers."
According to Kutz, fear of social unrest always takes priority. The UK's decision to close several of its coal mines in the 1980s, and the resulting unrest, looms large in Poland's political imagination today.
"All know this has to be done," said Kutz. "None have the guts."
Poland is currently enjoying a period of unprecedented economic growth, the highest in the EU, and it also has the lowest unemployment rate.
That's why Jozefiak thinks it's now time to Poland to break away from its coal mining traditions.
"It's now or never," said Jozefiak, "I'm from a mining family, and know many miners realize their time is up. There are so many jobs out there now."
According to an environment minister from Poland's previous administration,
Andrzej Kraszewski, the minister of environment under a previous Polish prime minister, Donald Tusk, said that people in power have always known about the environmental consequences of coal dependence.
"Regardless of which political party rules, being in power is temporary," Kraszewski told ABC News. "Everyone wants to be re-elected. No one wants unrest. The goal is to hold on to power. You think in a 4-year perspective, not in global warming terms -- 40, 70 year[s] or more."
The Katowice Conference is scheduled to run for another two weeks.