Up a dusty road, in a sun-dappled field in northwest Mexico, a small team of workers bent over, quietly tending to the crops on a farm.
But hidden in between the legal crops of corn and garbanzo beans are fields of pretty purple flowers that have become the root of an American catastrophe.
They are poppies -- parts of which are used as raw material for heroin. The workers, some of them armed, use sawed-off deodorant cans to collect the gum from the poppy buds. They say each can they fill can fetch $200.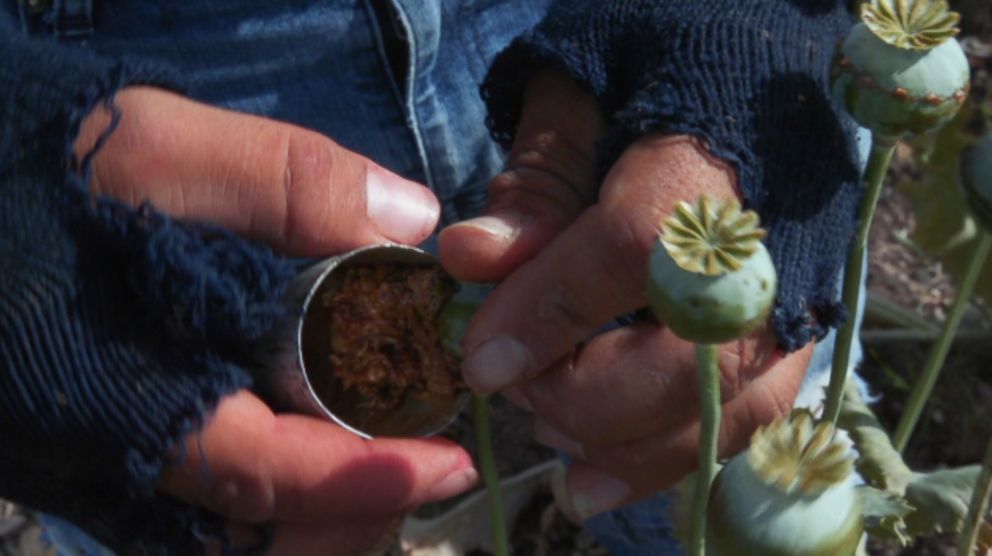 The woman who owns the farm said she is a grandmother who was deported from Los Angeles five years ago and is in the process of petitioning to return to the United States.
"When I do this one [farm poppies] I feel very bad, I feel dirty," she said. "But I need money. What could I do?"
To make money, she said she's an Uber driver who harvests poppies on the side.
"I need the money," she said. "I have a lot of payments... I am a driver [for Uber]... but that is not enough."
In the age of President Donald Trump, Mexico has become a heated part of the national debate. But what is often overlooked in the furor over Mexico's role in illegal immigration and the influx of opioids into the U.S. is the fact that the seemingly bottomless American demand for drugs is fueling a crisis in Mexico.
"Nightline" took an extraordinary tour of the inner workings of the Sinaloa drug cartel, the single largest exporter of heroin to the United States. "Nightline" co-anchor Dan Harris went to the highly dangerous frontlines of Mexico's unprecedented spike in violence fueled by battles over the lucrative heroin trade and increasingly in places where Americans go on vacation.
After the gum from the poppies is harvested, it's cooked into heroin. The cartel contracts with a large network of freelance cooks, who change their work sites regularly to avoid authorities.
"Nightline" was escorted by a fixer assigned to us by the cartel to one of these cook sites. At this particular site, young men were working out of a poorly ventilated abandoned house where the air was thick with a powerful chemical smell. Their equipment was just two metal pans and a stick to stir the concoction.
The main cook said he was 25 years old and had been doing this work since he was 15, but he said he had never injected heroin. It's like a disease that can trap you until you die, he said.
When asked if he had any misgivings about making the drug knowing how toxic it is, the man said he didn't want his own family members using heroin, but if others made that choice for themselves, that was on them.
The cooks said their cooking process -- which takes an entire day to get to the final product -- would yield a kilo of heroin, which would earn them $1,500. But by the time it's distributed to the U.S., they said that same kilo could sell for up to $45,000.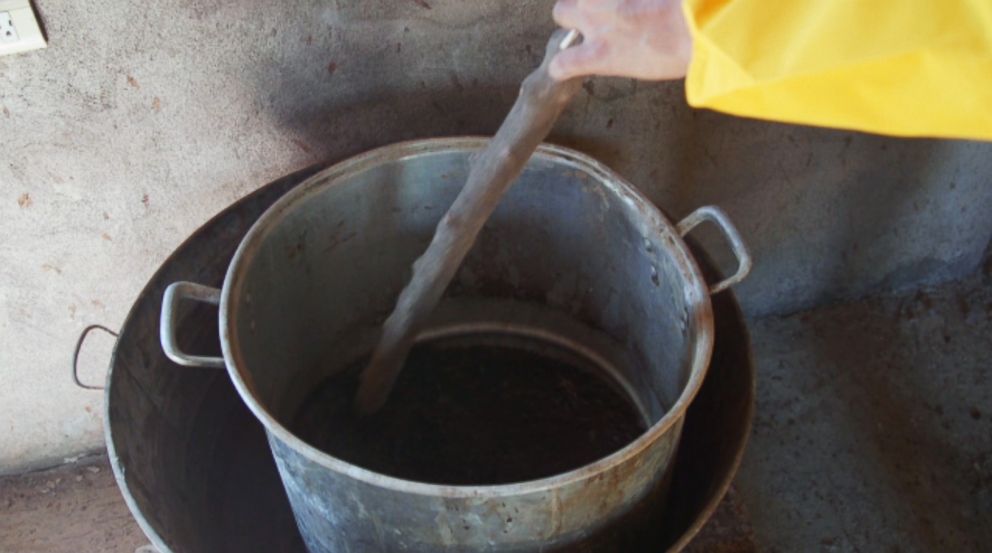 These men said even if Trump fulfilled his promise to build a wall on the U.S.-Mexico border, it wouldn't stop them because, one cook said, they have a tunnel to move the heroin from Tijuana, Mexico, into the U.S. or they transport it by car.
When asked what it would take to shut down the heroin industry, the cook said it would never stop.
Another young man, who wore a mask over his face during our interview, says he smuggles heroin into the U.S. using a car and admitted to being a user himself.
He had a briefcase filled with both heroin and cocaine and demonstrated how he and an associate load the drugs into a hidden compartment in the door of his car. He said they will drive the drugs to the border and then put them into other cars to drive across. He said his boss finds American citizens to drive the drugs over the border.
The drugs final destination, he said, was Los Angeles, California.
He said Trump's threat of a border wall doesn't worry him. We will keep getting drugs to the other side, he said, and if we don't, it will be the Americans who will come to Mexico for them.
In 2016, the Sinaloa cartel took a huge hit when its leader, Joaquin "El Chapo" Guzman, was arrested. He goes to trial in New York in September. But in this part of Mexico, it was evident that the cartel was still essentially in control.
And cartel territory is still a very dangerous part of the country. The army was on patrol, but it's a hostile environment for the Mexican government as well.
Sinaloa is a place where people worship narco-traffickers, where the local cemetery is filled with garish monuments to dead drug lords that even have Wi-Fi and air conditioning, and where criminals are celebrated in song.
The cartel has armed enforcers who appeared in full battle gear and showed off their weaponry, much of which was made in America. One of their commanders, who said he was somewhat of a midlevel enforcer, admitted that his job involves killing people.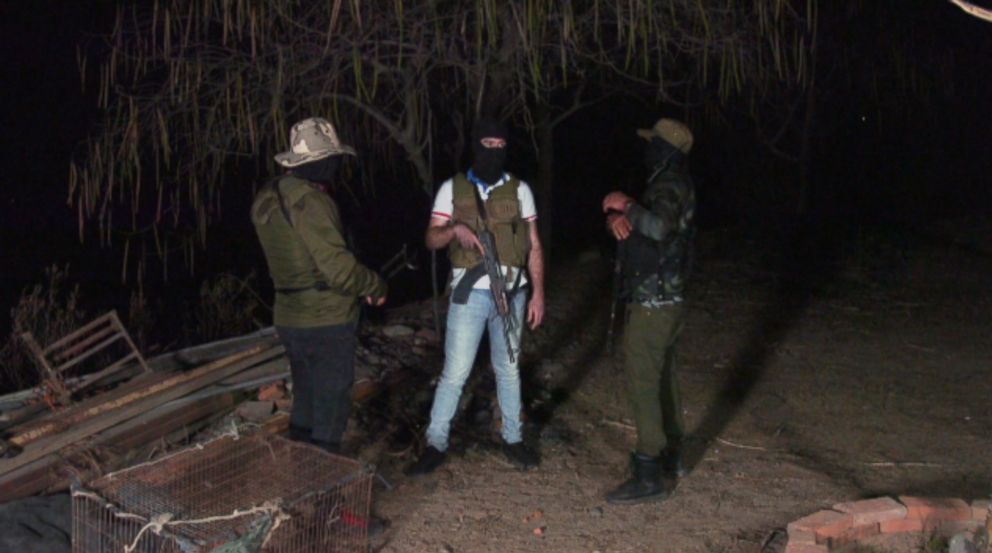 The first time he killed someone, he said, took a toll on him at first and it's something he would never forget. But it doesn't affect him anymore, he said. He also admitted to using cocaine, which he relaxes him in this stressful job.
This enforcer also admitted that El Chapo's arrest did hurt the cartel for a while because it set off a violent power struggle. But, now, it's business as usual, he said.
In recent years, the Mexican government has broken up many cartels, but it seems to have only fueled violence. In 2017, drug violence was blamed for nearly 30,000 murders in Mexico -- the highest number since the government began keeping records in the 1990s.
The violence has spread to Mexico's popular tourist destinations for Americans. Places like the legendary resort city of Acapulco have seen horrific crime where police have been ambushed and political candidates assassinated. Even Cancun has seen a spike in murders, and much of it is driven by gangs fighting for a slice of the lucrative American market for heroin.
There has long been drug crime in Acapulco, but for years it was controlled by one powerful cartel. But when the government killed or captured the cartel's top leaders, smaller gangs splintered off and started fighting for control.
But Vice Attorney General Jose Bonilla, the second highest ranking law enforcement in the state, insisted the tourist areas of Acapulco were safe.
"So when you tell me, 'What happened with the violence in Acapulco,' the violence in Acapulco is not on the touristic city," Bonilla said.
He said the fact that the U.S. State Department had put out a warning for Americans about coming to Acapulco was U.S. officials being "overcautious."
But a few hours after Bonilla met with "Nightline," there was a murder reported on one of the resort city's main avenues not far from the beach.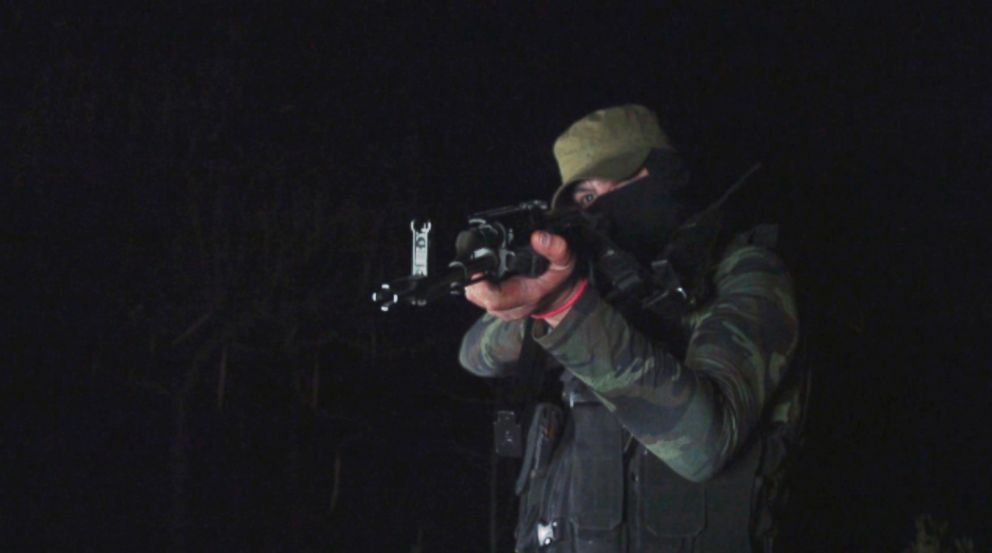 The victim was a 54-year-old man with the family who owned a small food stand in a mall there. His family said he was being extorted for money from the cartels and refused to pay so they shot him six times in the face.
The responding officers said it would be very difficult to catch the person who shot him.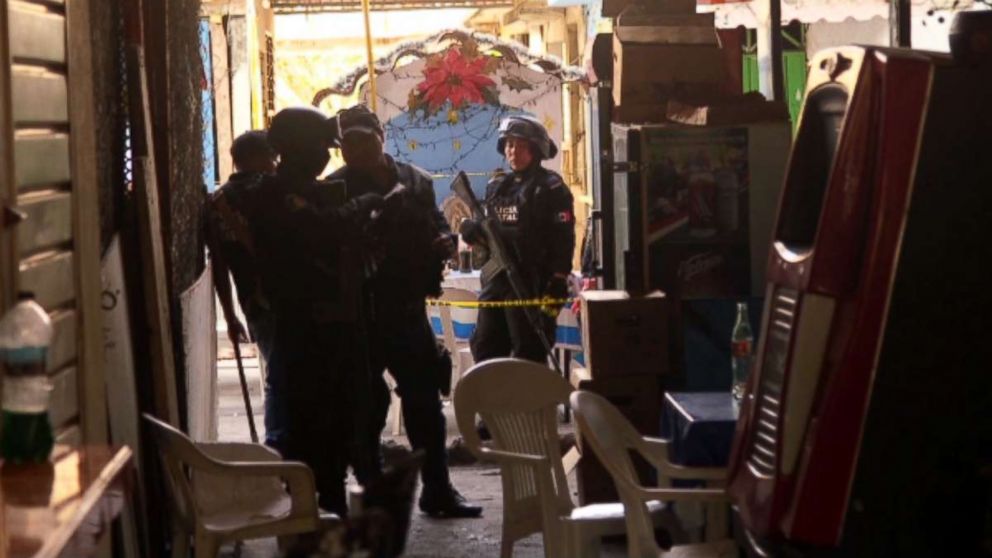 The next day, at the businessman's funeral, police officers stood alongside the family in mourning. They said it is not uncommon for gangs to open fire on funerals of their victims.
The dead man's son, who agreed to be interviewed if his face wasn't shown out of fear of being the next target, said his father meant everything to him. He also said he didn't expect the police to catch his father's killer. Once they return the body, he said, the police will close the case and there won't be an investigation.
Despite the efforts of the Mexican government to pretend otherwise, the violence has decimated the tourist business in Acapulco and Americans rarely visit.
But as the violence in Mexico spikes, murders are on the rise in places Americans do frequent, such as Cabo San Lucas and Cancun, which some experts fear could become the next Acapulco but the Mexican government is too corrupted by drug money to stop it or shut down the drug industry.
Ivan Rivera Lopez, who has worked at the morgue in Acapulco for five years, spends his days collecting dead bodies. Over the course of just a few hours, Lopez collected three bodies from homicide crime scenes. One body had been found dumped in the woods on the outskirts of the resort town, another body had appeared to have been tortured and then dumped on the street.
He said he never becomes immune to the work he does and the constant presence of violence in front of him. Because it is a human life, he said.
When asked if this day has been particularly busy, Lopez said, no, that this was normal.
Over the course of four days, "Nightline" shot footage of six homicide scenes, but there were many more we weren't allowed to film.
At the city morgue, unclaimed, unidentified bodies were overwhelming the state here. We witnessed badly decomposing bodies in poorly functioning freezers. One body of an unknown male had been there since August 2016.
The morgue director, Dr. Ben Yehuda, said his team is trying to work through a backlog of bodies.
"We were overwhelmed at first because we had too many dead bodies to process when we took over," he said.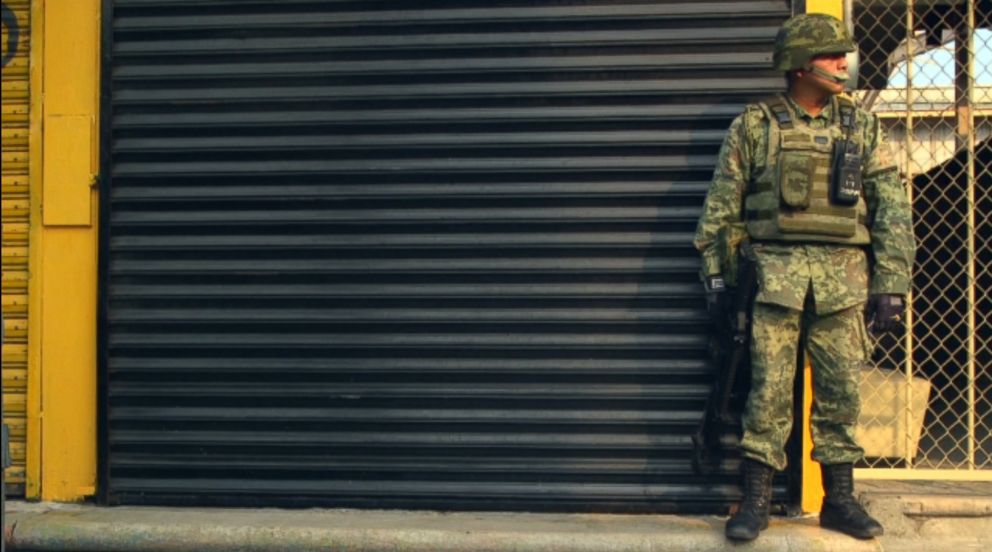 Morgues in the state receive about eight to 10 murder victims' bodies per day, and they are now shipping the unclaimed, unidentified bodies to a facility in the state capital to relive some of the burden, according to news reports.
There is a hilltop outside of Acapulco where 30 nameless people are given a temporary resting place in large, concrete slabs. They plan to build a dozen more of these structures, Yehunda said.
They are monuments to a cycle of drug consumption and violence on both sides of the border -- a war with no end in sight.