Rescuers are hard at work searching for missing people after heavy rainfall and mudslides hit southwestern Japan.
Hiroshima and the surrounding villages were saturated with heavy rains and damaging mudslides Sunday, leaving 10,000 evacuated and over 100 dead.
Japanese Prime Minister Shinzo Abe warned of a "race against time" to rescue flood victims as thousands of people were subjected to evacuation orders and tens of thousands remain without electricity and water.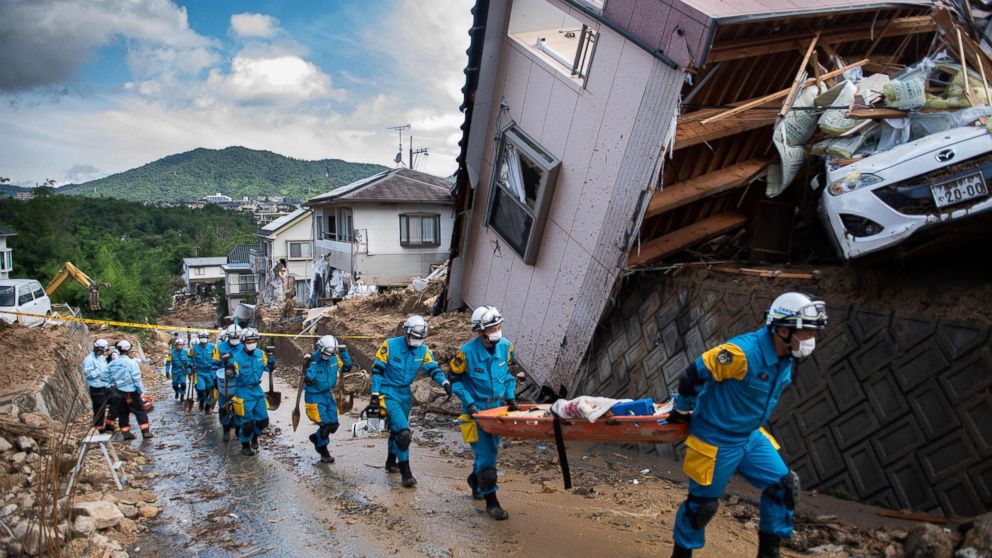 Images from Hiroshima and Kumano show houses destroyed and cars buried in mud because of landslides and flooding.