LONDON -- A massive sinkhole opened up in a Rome neighborhood Wednesday, swallowing several cars and forcing over 20 families to be evacuated from two apartment buildings, according to Italian media.
Dramatic pictures show cars strewn randomly at the bottom of the crater -- around 33 feet deep, according to The Local -- in Balduina, a neighborhood in northwest Rome.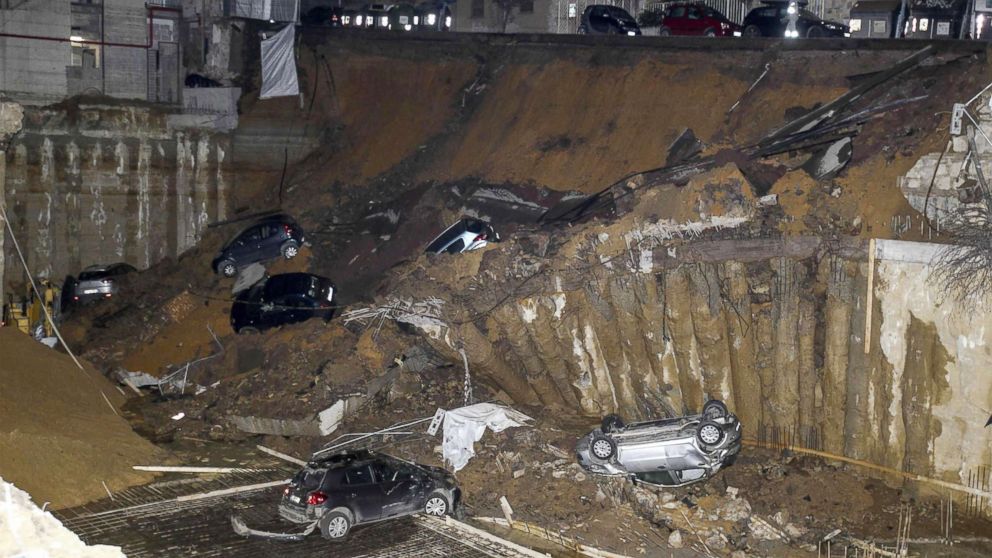 No one was reported hurt, according to The Local and Italian news agency Ansa.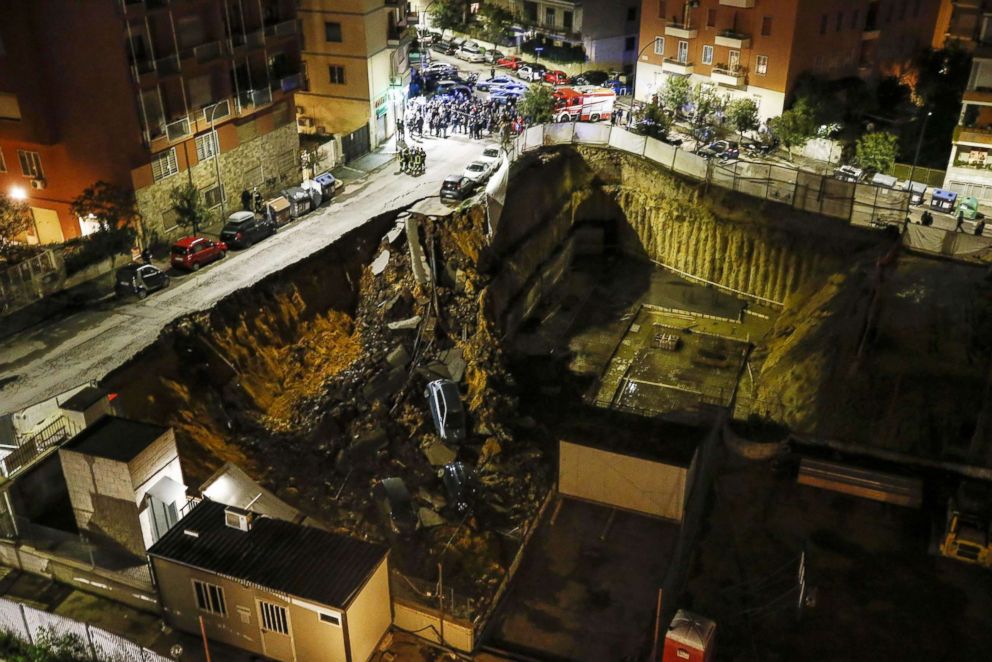 One resident told Rai News that there had been warning signs, saying she was worried after she felt the floor of her house shake in the days before the hole formed.
Buildings at the construction site had been demolished late last year in preparation for new residential blocks, according to The Local. It rained heavily in Rome the day before the sinkhole appeared.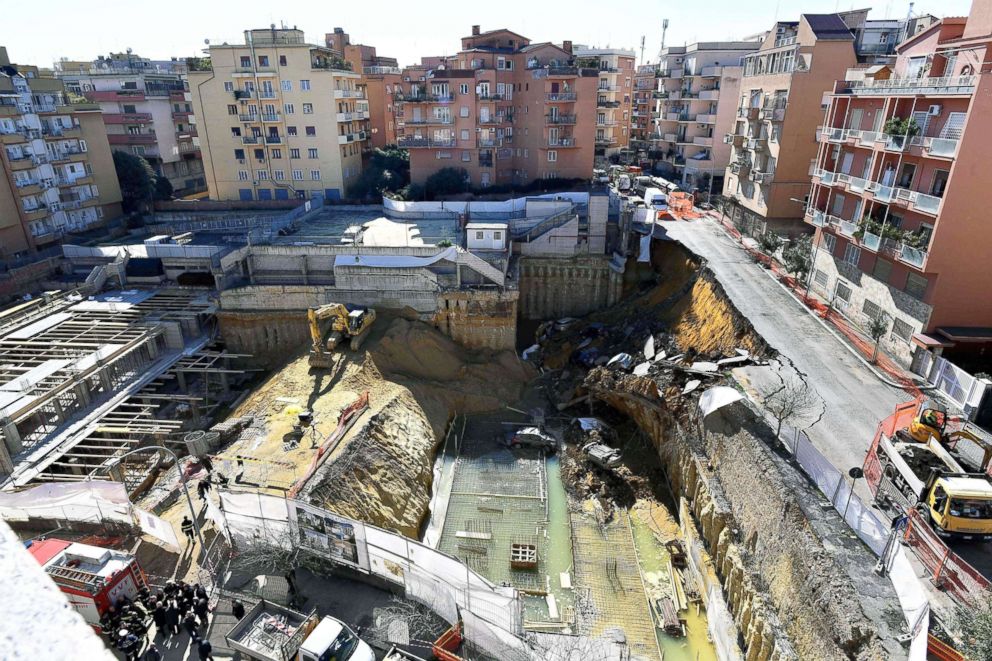 Rome Mayor Virginia Raggi visited the site earlier today, where he explained that the construction site has been closed amid the ongoing investigation and said that those responsible would be held accountable.
Two people were placed under investigation on Thursday in connection with the hole, according to Italian news agency Ansa. One is the legal representative of the company connected to the construction site, while the other legally represents the owners of the land, Ansa reported.