— -- As many as 1.5 million Iraqis are bracing for a major offensive on the city of Mosul — an operation that could force up to 1 million people from their homes and send as many as 100,000 refugees across the border into war-ravaged Syria.
"I am extremely concerned for the safety of up to 1.5 million people living in Mosul who may be impacted by military operations to retake the city from [ISIS]," said Stephen O'Brien, the United Nations' undersecretary-general for humanitarian affairs and emergency relief coordinator.
"Families are at extreme risk of being caught in crossfire or targeted by snipers. Tens of thousands of Iraqi girls, boys, women and men may be under siege or held as human shields."
Some 4 million Iraqis have been displaced and more than 24,000 killed since 2014, when ISIS tore through the country, capturing numerous key population centers, including Mosul, the country's second-largest city. About 10 percent of Iraqis have been forced to flee their homes in a fresh convulsion of violence as the U.S. marks five years since the end of its combat operations in the country.
Aid groups have been rushing to prepare for what could be the largest and most complex humanitarian operation, in a year that has already seen several major disasters, the U.N. said on Sunday. As many as 200,000 people could flee during the first weeks of fighting, and up to 700,000 could require emergency shelter.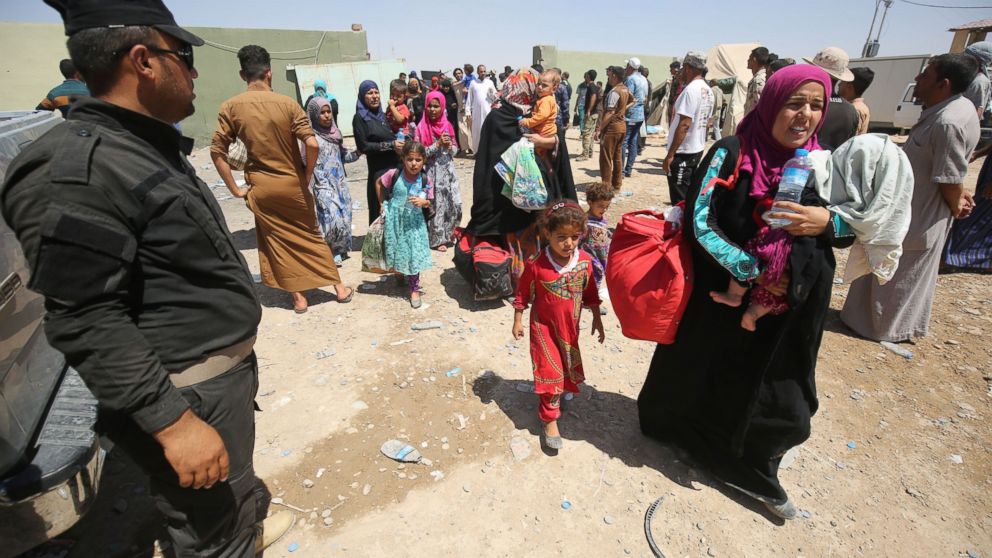 "We are mobilizing significant resources to set up camps to accommodate displaced people in safety and to provide relief items to families who may be on the move. There is uncertainty around the military situation," said Filippo Grandi, the U.N. high commissioner for refugees, as he began a four-day tour of the country on Saturday.
The rise of ISIS in Iraq has set off a humanitarian catastrophe in a country still struggling to rebuild after the U.S.-led invasion in 2003, which led to more than eight years of war and ongoing sectarian conflict.
The number of people who need some form of humanitarian assistance has doubled since last year and now exceeds 10 million — nearly a third of Iraq's population, the U.N. says. Over 8.5 million of those require access to essential health care, 6.6 million need critical services such as water and sanitation, and at least 2.4 million are in need of food.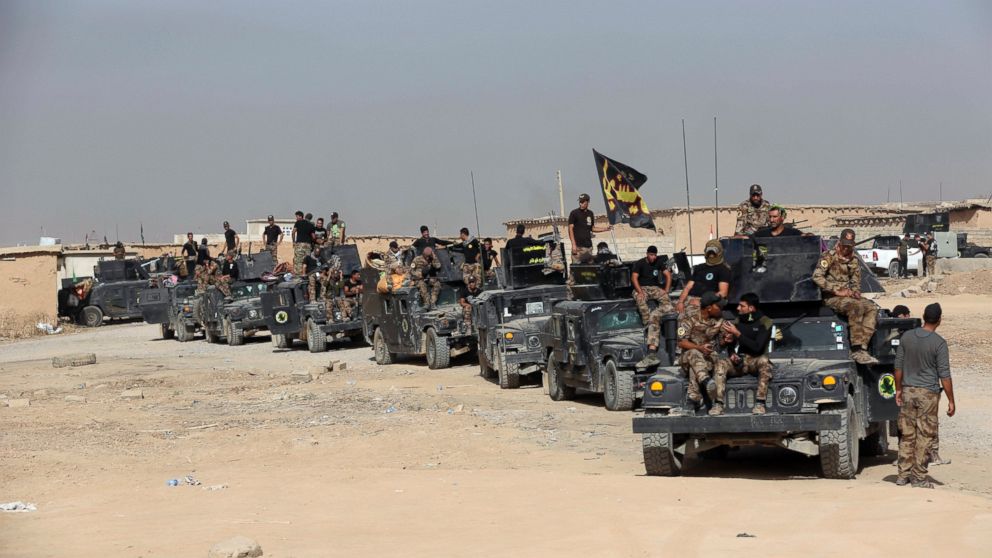 A combined Iraqi and Kurdish force of 30,000 fighters began encircling Mosul on Monday after months of planning and preparation. Lt. Gen. Stephen Townsend, the commander of Combined Joint Task Force Operation Inherent Resolve, said taking Mosul from ISIS could take weeks or even longer.
He cautioned that it "may prove to be a long and tough battle." The U.S. is assisting the offensive with air support, artillery, intelligence, advisers and forward air controllers, he said.
ABC News' Luis Martinez contributed to this report.