RUSSKY ISLAND, Russia -- Russian President Vladimir Putin hosted North Korea's ruler, Kim Jong Un, at a summit in the Russian port of Vladivostok on Thursday, the first time the two have met as leaders, amid efforts by the United States to persuade the North to abandon its nuclear weapons.
The two met at a university on Russky island, a large island in the Sea of Japan linked to Vladivostok by a bridge. Putin received Kim with a Russian honor guard on a red carpet, with the two exchanging a long handshake before going inside for talks.
Speaking at the opening of the talks, Putin said he welcomed Kim's efforts to normalize relations with the U.S. and said he hoped the talks would help Russia play a role in ending the diplomatic standoff over North Korea's nuclear arms.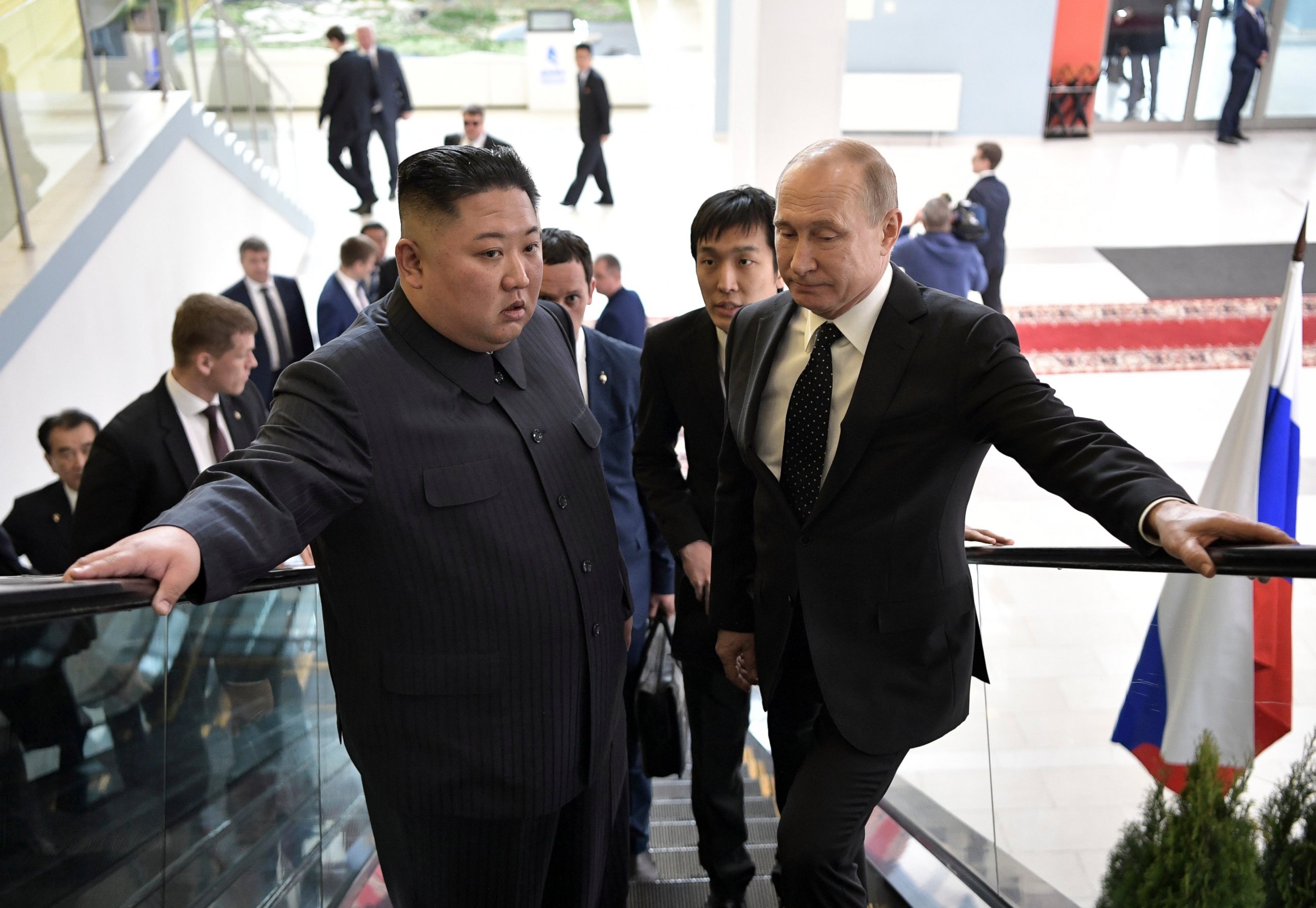 Putin said he believed that Kim could be ready to continue the negotiations provided the U.S. "demonstrates a desire for constructive dialogue," though he told reporters it was better to ask Kim. He also said he would tell Trump and his administration about his meeting with Kim, which the Korean leader had asked him to do.
Putin said he was sure the meeting "will allow us to better understand what ways we can resolve the situation on the Korean Peninsula, what we can do together, [and] what Russia can do in order to support the positive processes which are happening now."
Following the talks though, which lasted a little less than two hours, it was unclear if any concrete details came out of them despite Putin's pronouncement of "quite a substantial talk." Ahead of the summit, experts said it was very unlikely the meeting would produce anything concrete. Instead, the encounter for both sides was more about the image it broadcast.
Kim gave just two short statements before and after the talks with Putin, but said the two had exchanged views and thanked the Russian president repeatedly for what he said had been a "very wonderful time."
The meeting is the first time Putin and Kim have met since he became North Korea's ruler in 2011 and comes against the backdrop of President Donald Trump's efforts to make North Korea abandon its nuclear weapons and the U.S. president's own two summits with Kim in the past year.
After concluding their discussions, Putin and Kim appeared at a televised session seated with their delegations, which included senior ministers. They gave very brief statements saying they had exchanged opinions on the Korea conflict and thanked one another for coming.
"I was very glad to meet with you Mr. President and with Russian friends," Kim said. "I would like to again express my sincere gratitude that you flew here, far from Moscow, thousands of miles and gave us the time to substantively discuss questions."
Putin said the two talked about the nuclear dispute, saying, "We exchanged opinions about what, and how, we need to do so that the situation has a good prospect for improvement."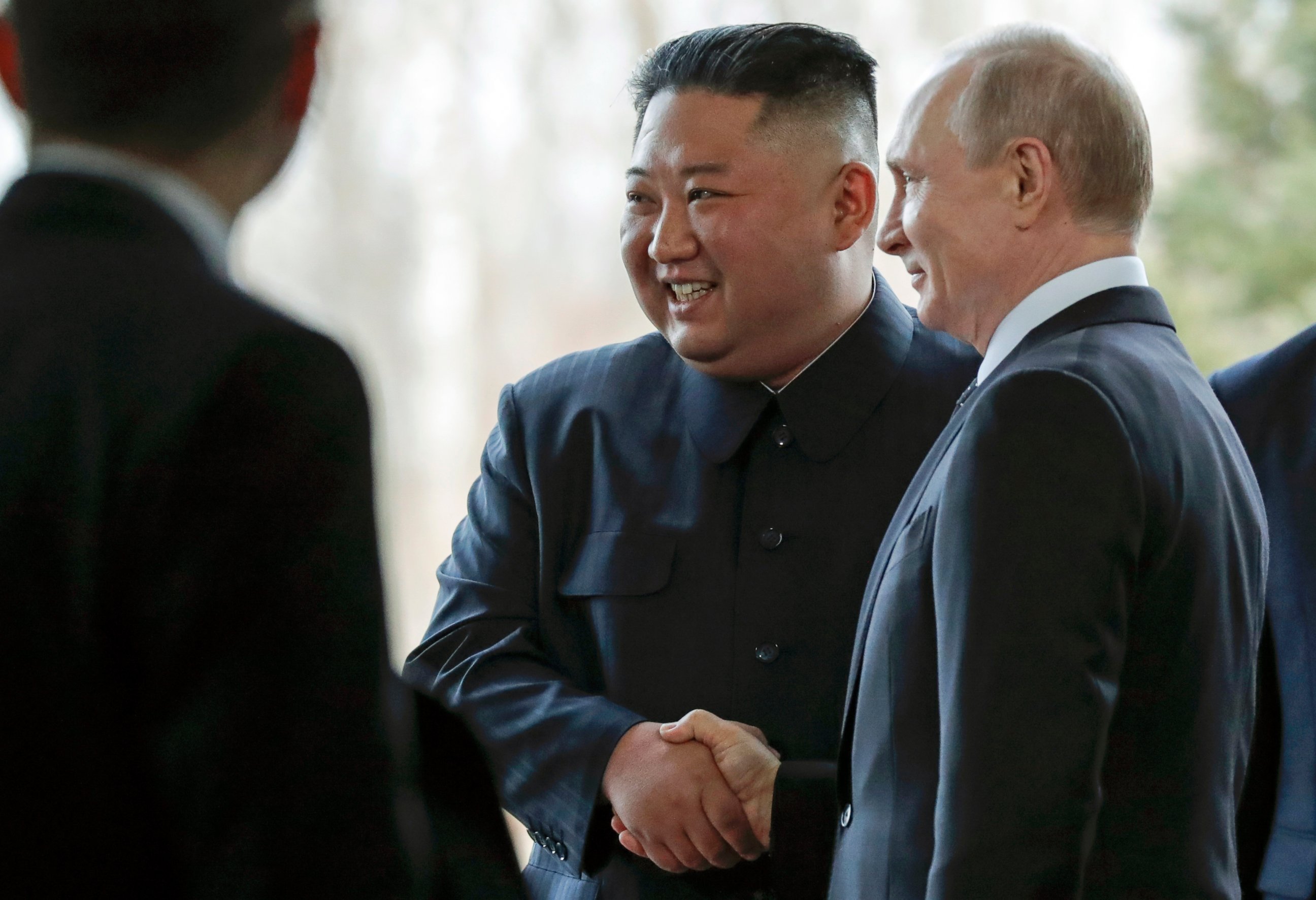 Putin followed a similar line in a press conference after the talks, saying he believed Kim could be persuaded to denuclearize provided there were sufficient security guarantees. He said he thought Kim ultimately was a supporter of nonproliferation.
"I have got the impression that that the North Korean leader adheres that point of view. They only need a guarantee of their security. That's it," Putin said.
He said it was necessary to think of how such guarantees could be found, but did not go into detail.
The breakdown in talks at Hanoi raised questions whether the U.S. and North Korea will be able to continue negotiations. North Korea recently called for U.S. Secretary of State Mike Pompeo to be replaced as the lead negotiator, a demand the White House has rejected.
Putin said he believed that Kim could be ready to continue the negotiations provided the U.S. "demonstrates a desire for constructive dialogue," though he told reporters it was better to ask Kim.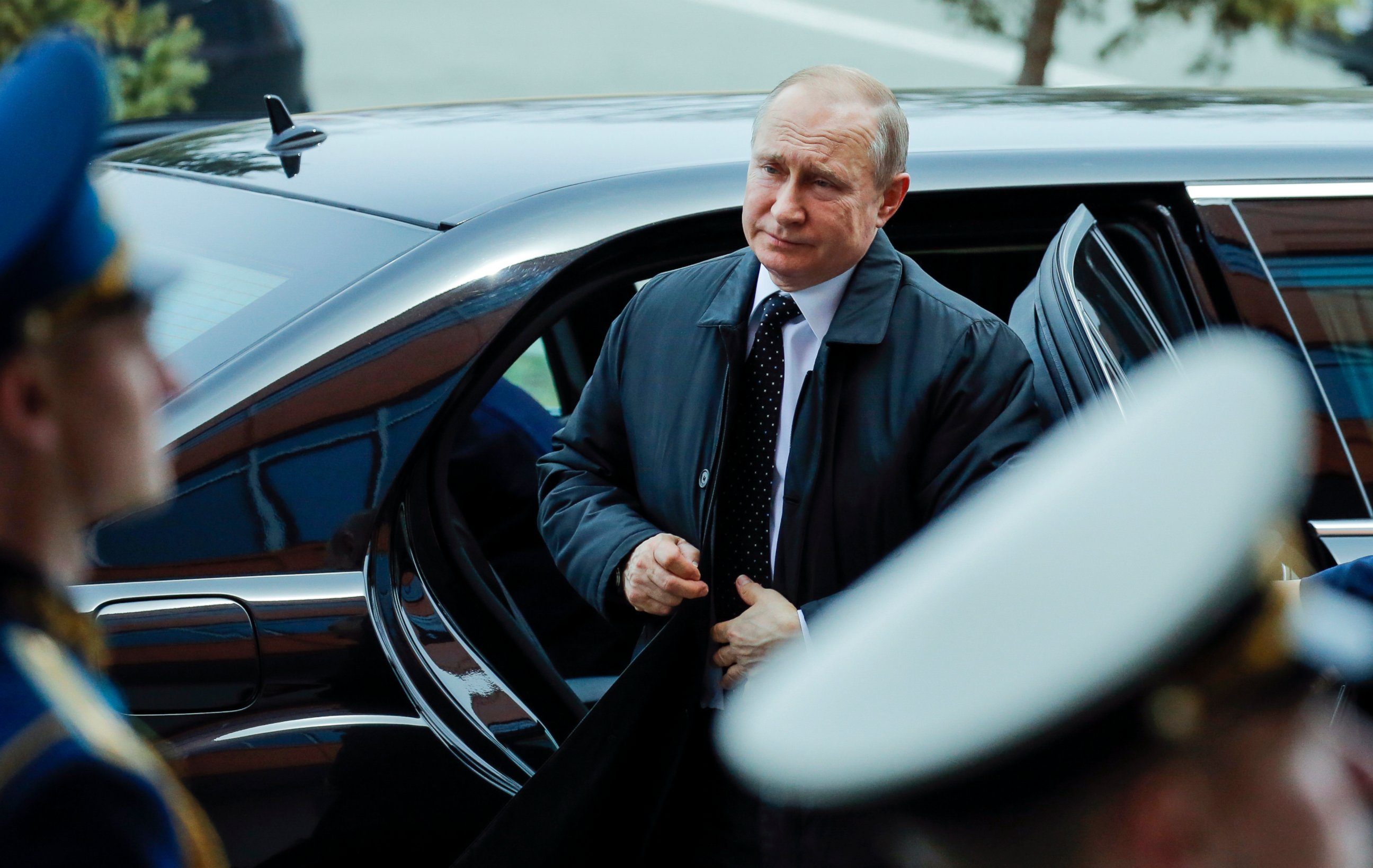 The meeting was most notable for the fact it had taken place. Kim arrived in Vladivostok on Wednesday, travelling on the armored train he uses for foreign trips.
The summit is billed as a way for Russia and North Korea to bolster their relations and discuss the dispute over the North's nuclear weapons. Russia has been involved for years in efforts to persuade North Korea to give up its nuclear arsenal and has joined with the U.S. in imposing tough United Nations sanctions on Pyongyang. But Russia has also sought to maintain friendly relations, which draw on the countries' shared Communist past, and the Kremlin has criticized the U.S. for being overly aggressive and relying too heavily on sanctions to persuade the North Koreans.
Russia meanwhile has felt like it has been locked out of the efforts to handle the crisis between the U.S. and North Korea and sees meeting with Kim as a way to underline its involvement.
The summit "brings Moscow back into the diplomatic game focused on the Korean Peninsula," Alexander Gabuev, chair of the Russia in the Asia-Pacific Program at the Carnegie Moscow Center, wrote in an article ahead of the summit.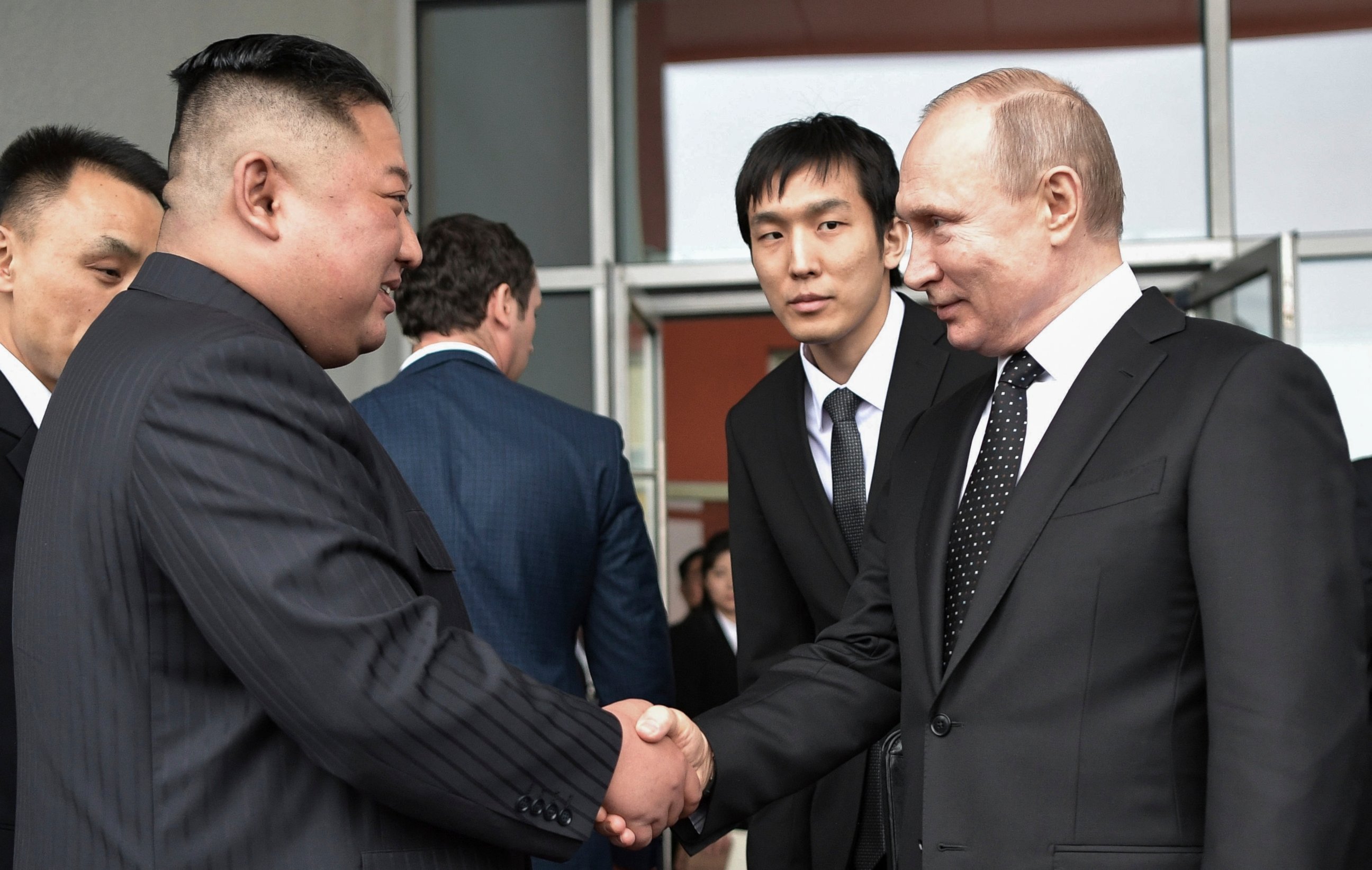 Kim is expected to remain in Vladivostok for another day after Putin leaves to tour cultural sites. Details of the summit's preparations have been closely held, but some have leaked out in Russian and South Korean media reports.
The Russian newspaper Kommersant reported this week that Kim's itinerary may include a trip to a local theater or the Russian Pacific Fleet's museum, as well as to a number of other sites that Kim's father, Kim Jong Il, visited during a similar official trip he made in 2002.
At the summit, Kim and Putin went through several rather stilted rituals of friendship, including a champagne toast, which both read from pieces of paper. Kim also gifted Putin a golden sword, which he said "represents strength, represents my soul and the soul of our people, who support you."