— -- As nearly 20,000 refugees arrived in Munich this past weekend, hundreds of thousands of people continued to flee violence in the Middle East and rush across the European border to safety.
While Germany is taking in refugees with open arms, not all countries are as accommodating.
Even Pope Francis has spoken out on the issue, tweeting, "May every parish and religious community in Europe host a refugee family."
Here's a look at the latest on the refugee crisis:
GREECE
About 20,000 people have crossed over from Turkey to the Greek island of Lesbos, where many are stranded and out of money to reach mainland Greece.
Fights are breaking out as people wait in long lines and sleep on the streets. Police used batons against the crowds to break them up.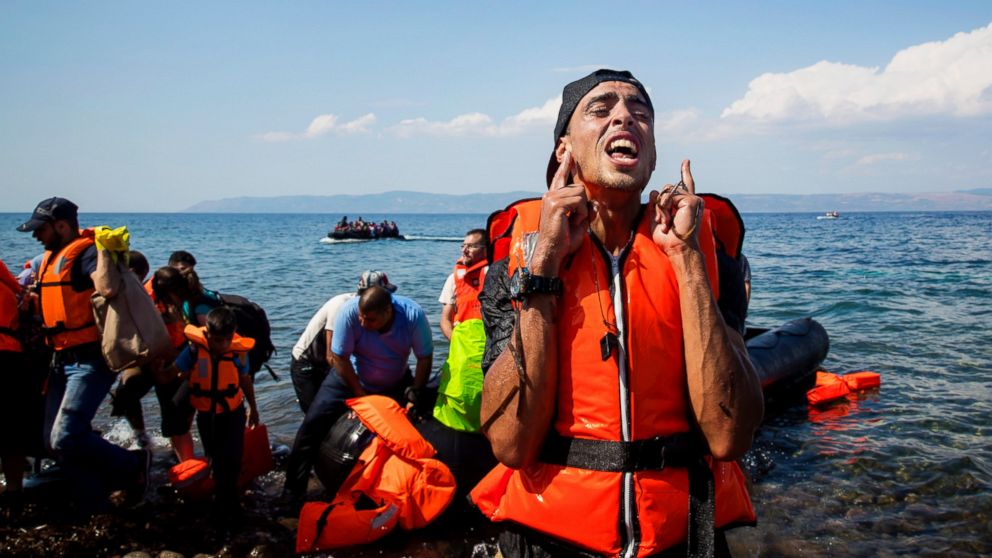 HUNGARY
Police shoved back at crowds anxious to cross from Serbia to Hungary today. Some people tried to go back to Serbia, but police blocked their way.
Hungarian Prime Minister Viktor Orban today announced new efforts to finish a wall that would keep refugees out.
GERMANY
Nearly 20,000 refugees arrived in Munich over the weekend, according to Bavarian authorities. And while there has been sporadic anti-migrant protests across Germany recently, many locals are finding creative and heartwarming ways to welcome refugees.
The generosity of the German people has extended beyond train stations from classrooms to kitchens.
"Germany will be able to take in 500,000 refugees a year for a few years," Chancellor Angela Merkel's deputy Sigmar Gabriel said on local TV Monday, meaning Germany will be accepting more asylum seekers than any other European country.
In Dresden, a city in eastern Germany, entrepreneurs have launched a smartphone app to help asylum seekers find information on how to register with the authorities, get health insurance and find their way around. Peggy Reuter-Heinrich, the CEO of Heinrich & Reuter Solutions, which worked on the app with Saxonia Systems, said in a statement the app would help refugees deal with bureaucracy better than paper documents.
Across Germany, dozens of universities are offering free classes for refugees -- while courses are free for Germans, asylum seekers are usually required to pay a fee. Humboldt Universität in Berlin is one of several recently inviting refugees to register as guest students.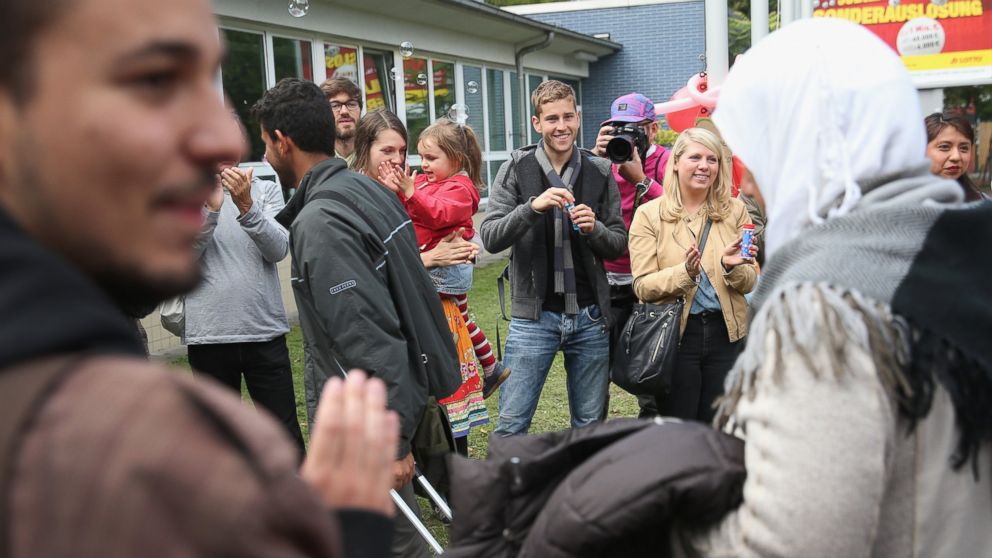 Countries outside Europe are getting involved, too.
UNITED STATES
Pressure is growing for the United States to take in more refugees; only 1,500 have been taken in the past four years. A group of Democratic senators want to see that raised to 65,000, while some Republicans say taking in refugees poses a security threat.
Over 1,400 people have signed a MoveOn.org petition to lift the U.S. limit on Syrian refugees.
BRAZIL
Brazil, which has already taken in over 2,000 refugees, will welcome Syrian refugees with "open arms," President Dilma Rousseff said Monday.
Get real-time updates as this story unfolds. To start, just "star" this story in ABC News' phone app. Download ABC News for iPhone here or ABC News for Android here.
The Associated Press contributed to this report.