Riyadh, Saudi Arabia -- I was in Riyadh, Saudi Arabia, for the second time in six months and could feel the change between my visits despite the short span of time. More women were walking around in colorful abayas in the conservative Saudi capital. Music was audible in some cafes. And a weekend outdoor funfair was teeming with young Saudis, mingling at pop-up street food carts and cheering on a local rapper.
Colorful abayas may seem like a frivolous detail but some women told me it was a tangible way they were slowly shedding some of the restrictions imposed on them for generations, literally stepping out of the dark shadows of society. A black abaya. a body cover women are obligated to shroud themselves in, and the accompanying headscarf have been the compulsory uniform for women for generations.
A few years ago, some women started wearing lighter abayas, first in the less conservative seaside city Jeddah and then in the capital Riyadh. Yet, prior to 2017, going out in a navy or grey abaya meant risking harassment by the religious police.
"I love fashion, and I got bored of wearing black all the time, lighter colors played off my complexion better" one young woman told me, "So one day about two years ago, I decided to go to the mall in a light grey abaya. I felt so free and normal, until two members of the religious police stopped me. They aggressively accused me of shaming my honor and ordered me home." She said she hasn't had such a run-in in more than a year. The religious police have all but disappeared from the streets, defanged by the rising Crown Prince Mohammed bin Salman.
Watch the full story on "Nightline" TONIGHT at 12:35 a.m. ET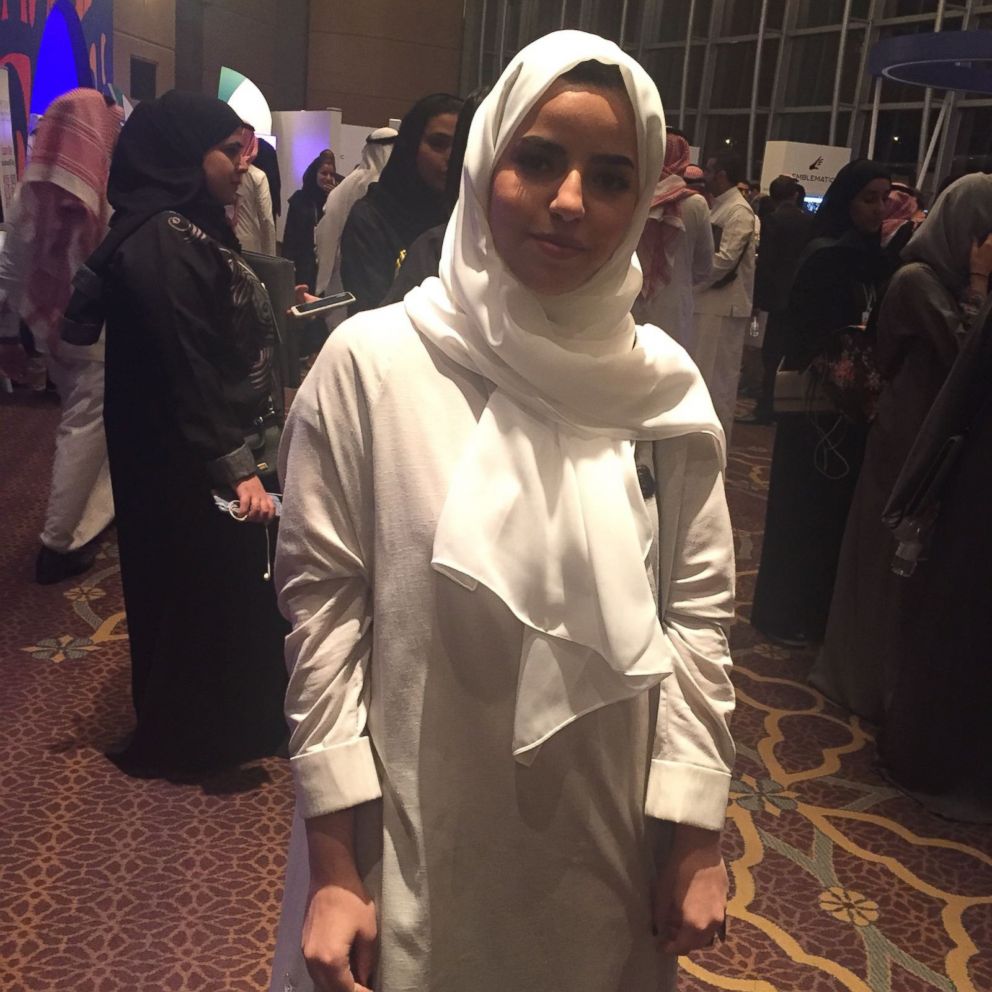 On both my visits I didn't encounter the religious police and wasn't reprimanded for not covering my hair despite being Arab.
The women I spoke to came from a wide array of backgrounds. Some were very westernized and spoke English with impeccable American accents. Others came from traditional families in smaller Saudi towns like Medina or Taef, and only spoke Arabic. One thing united them though, their enthusiasm for the increased freedoms finally being allowed to women. For them the change is real.
Though restaurants remain gender segregated (some, however, are starting to play music for the first time) and society is still overwhelmingly conservative, women have access to a wider array of jobs now and get to network more freely. In June they will have access to that most emblematic of freedoms, they will finally be in the driver seat. No longer relying on males for their most basic movement needs.
And it wasn't just urban women who welcomed these new freedoms. A middle-aged official at the Information Ministry, known to be a bastion of conservatism, reminisced about his own mother going to the market on her own from her countryside home in the 1950s, to sell her produce, wearing a loose covering over her head.
Make no mistake though, Saudi society is still a long way from the individual freedoms we take for granted in the West. We were assigned a government minder, with whom we had to negotiate access to the various locations we wanted to visit.
Everywhere we went with a camera, he kept a watchful eye over us, taking regular notes. We had managed to use our own drivers though, politely declining the ones the information ministry had wanted to provide us with. The government says these minders are here to help us navigate local customs and assist us with translations.
Being a native Arabic speaker though, I was able to go off on my own and have more candid conversations. According to human rights organizations, freedom of the press is restricted, very little political dissent is tolerated, due process is still a work in progress, the minority Shia population is still discriminated against and human rights activists and bloggers like Raif Badawi are still imprisoned without recourse. And seating at the rap concert was still gender-segregated. Women and men were kept apart by a three-feet wide separation.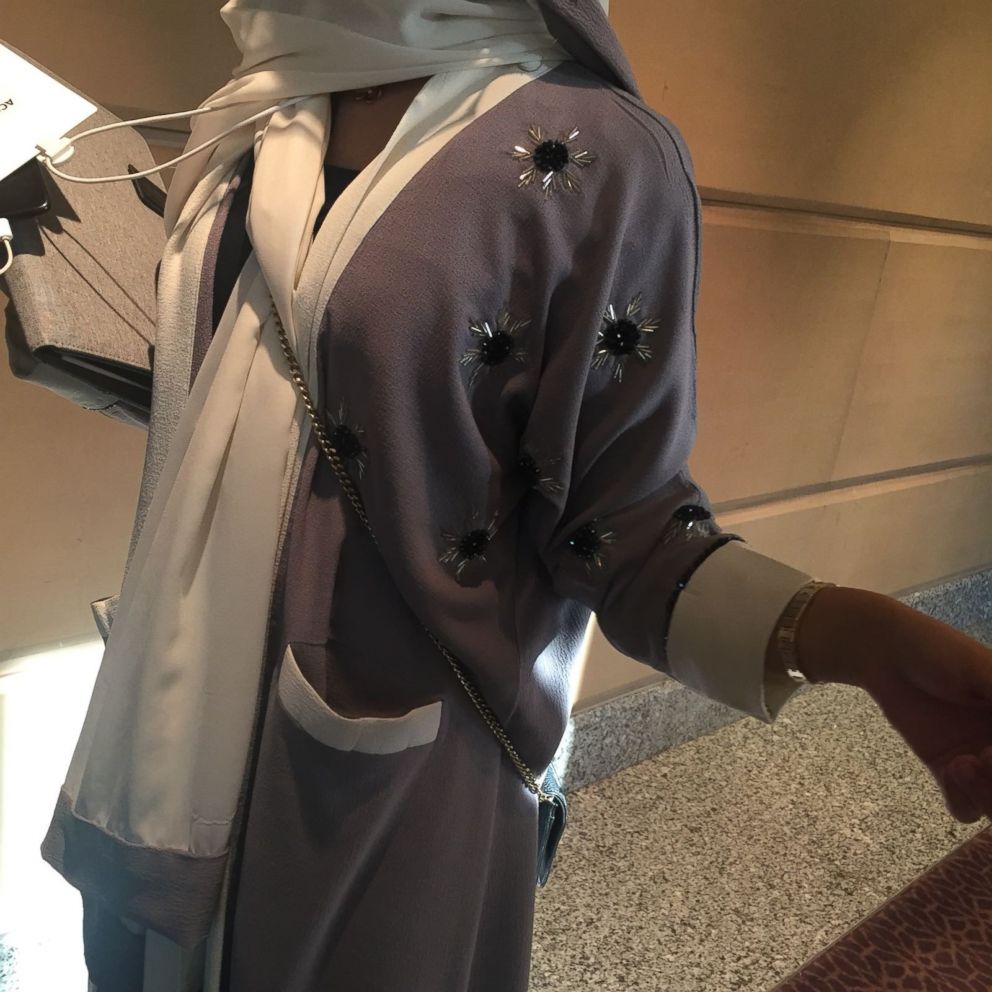 Yet I was struck by the quasi-uniform response I got from my interlocutors when I raised these issues, even those I have known for a long time. Old or young, rich or middle class, male or female, they seemed less interested in those issues at the moment and more interested in what they described as a long overdue change the Crown Prince is implementing across society.
"We need action and MBS is doing it" a wealthy businessman told me. "Saudi society has been stagnant too long, shackled by regressive social conservatism that has excluded half of our workforce."
Some of the businessmen and princes who were held extra-legally in the Ritz Carlton for corruption were fathers of his daughters' friends but while his daughters had been distraught by their ordeals, he wasn't troubled. "It was a necessary message to send. Business as usual had become too beholden to kickbacks."
Nevertheless, despite generally welcoming dispositions, most Saudis we spoke to recoiled as soon as we asked about political freedoms or the raging war in Yemen. Even without a government minder present, politics was not a topic people wanted to discuss. Instead they, almost uniformly, said the royal family was wise and knew how to properly steer the kingdom's affairs. "God blessed Saudi with three things" one shopkeeper told me in the old souk of Jeddah "a wise royal family, Mecca and oil."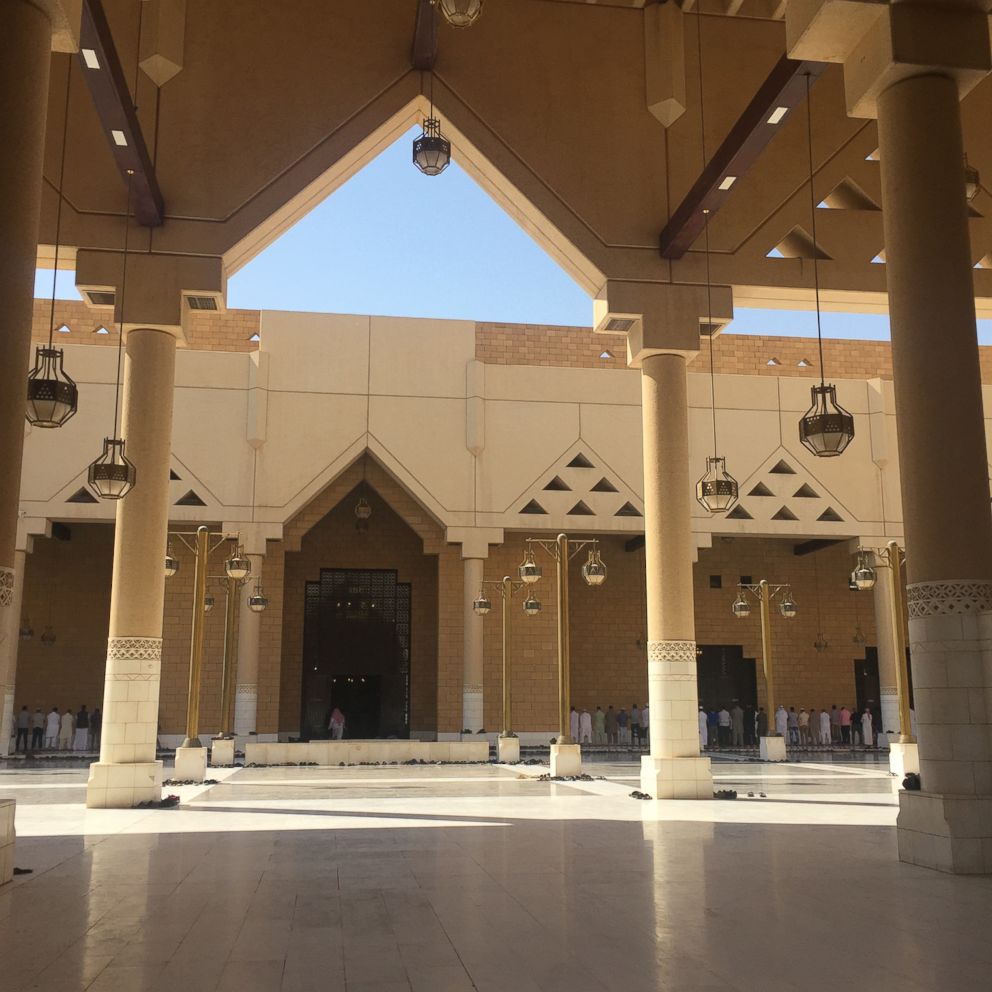 Not everyone agrees with the social changes though, especially when it comes to women. Some men I encountered in the courtyard of the main mosque in Riyadh refused to look at me or address me. Instead they answered my questions while looking at my male Western colleagues who didn't speak Arabic. But even the notoriously rigid religious police are bending.
In May, I managed to convince the imam of one of the most conservative mosques in Riyadh to let me pray in the main prayer hall, with the men. I was wearing a black abaya and had my hair fully covered but even dressed this way it would have been unimaginable just a few years ago.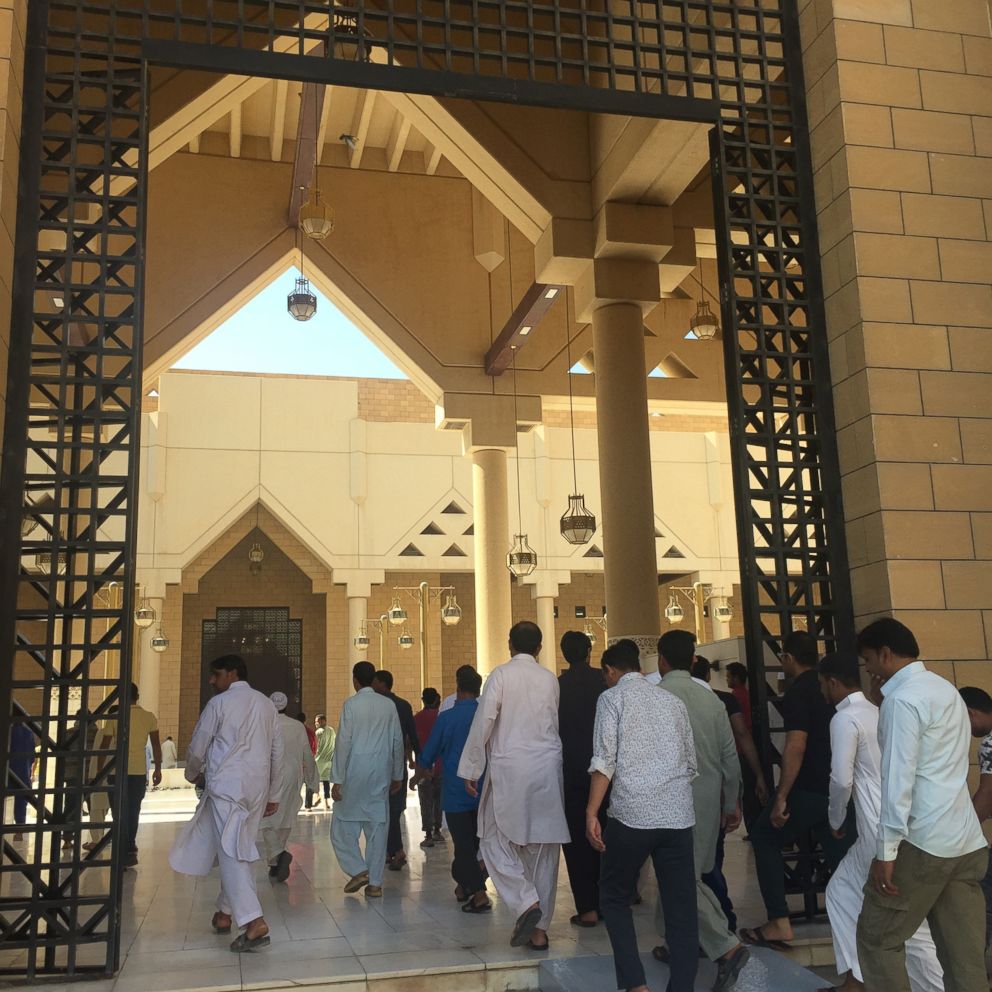 In Saudi, unlike my native Lebanon, women don't pray in the main prayer hall. In recent years, their access to mosques has been further curtailed after ISIS suicide bombers started disguising themselves as women to target mosques. When I told my Saudi friends that I had prayed in the main hall of the Grand Mosque they looked at me befuddled. How, they asked. I politely and persistently asked the imam for permission. It took some convincing but he found it hard to refuse entry to a fellow Muslim in the end.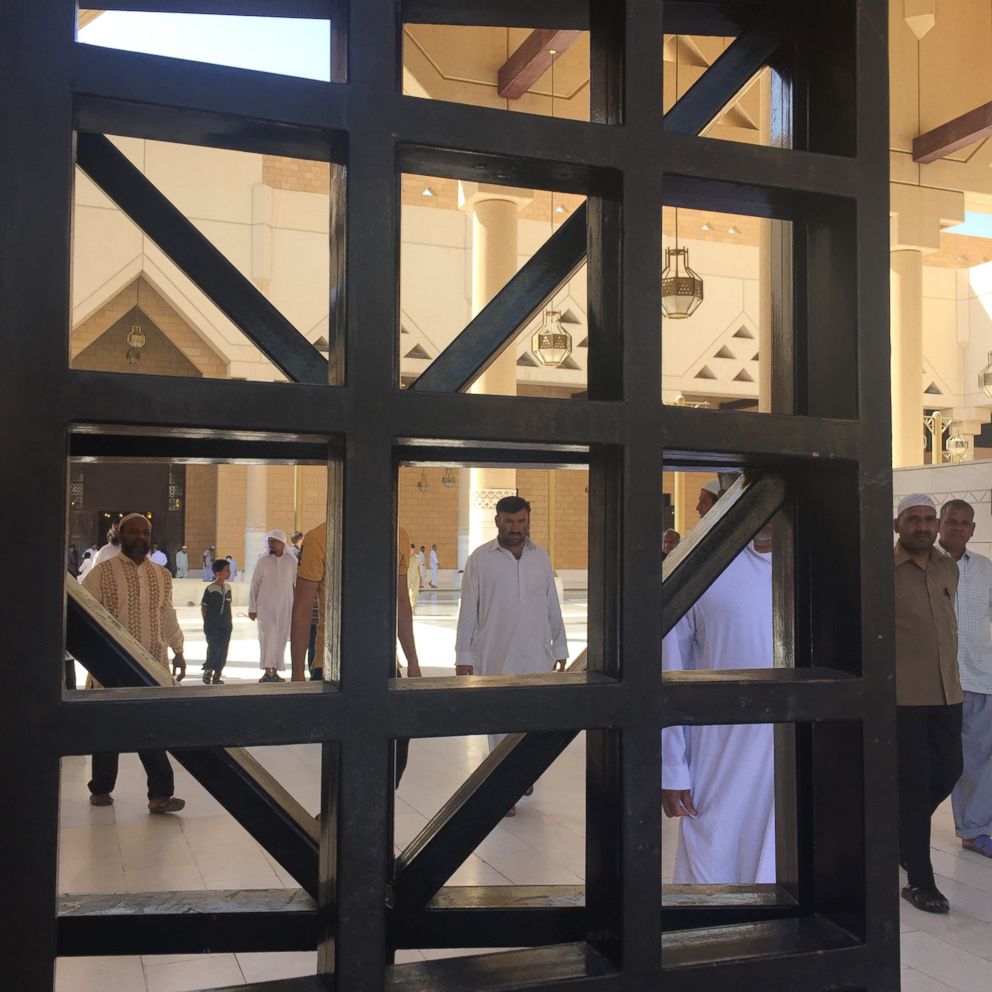 When I returned in November, to the same mosque for Friday prayers with my male colleagues – who are not Muslim – they were allowed in and I was barred. This time, I couldn't reach the imam to get special permission, and it was undoubtedly slightly alienating to be barred entry into what is supposed to be my place of worship. Perhaps a reminder that while change is happening, institutionalizing it may take longer.