— -- Tensions escalated on Wednesday at the Trump International Hotel in Panama as the government dispatched police in riot gear to the luxury property amid an ongoing conflict between Trump's company and one of its business partners.
A legal dispute between the president's firm and the building's majority owner turned violent in recent days as the two sides vied for control of the property in a series of physical confrontations.
In one video obtained by ABC News, a man identified as a Trump Hotels employee can be seen hurling another man down a narrow hallway on Tuesday. According to the Associated Press, this latest scuffle marks at least the fourth time the police have been called to the property in the last week.
The incident represents an early test for U.S. diplomats navigating international relations in places where the president's family manages properties or conducts other business ventures, and it comes just days before the scheduled resignation of the U.S. ambassador to Panama over his personal disagreements with the Trump administration.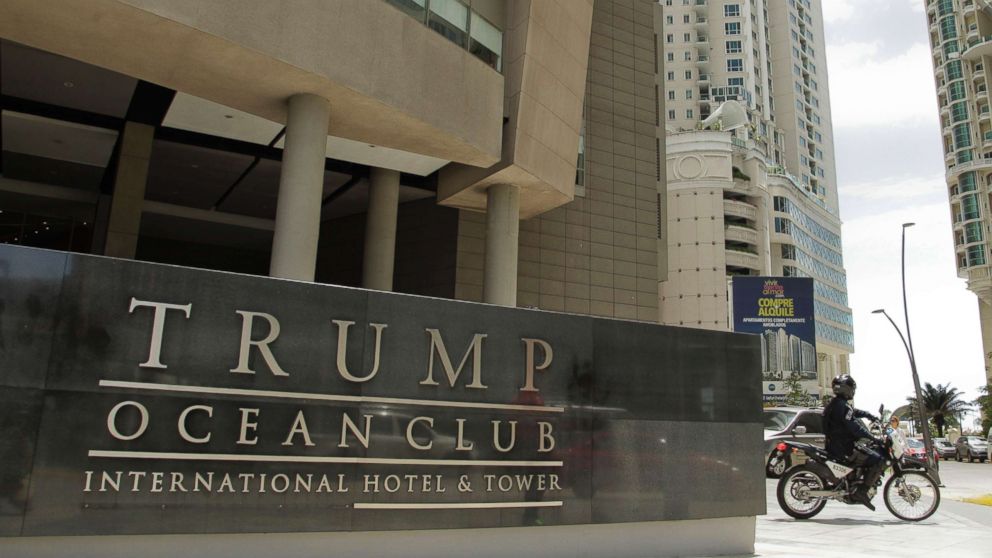 At the heart of the dispute is an effort by the building's new majority owner to remove Trump's name from the property and oust the U.S. president's family firm from managing the hotel. Trump disclosed bringing in $810,000 in management fees from the property in 2016, according to figures listed on the president's 2017 financial disclosure form.
In addition to battling each other in the building's lobby, the owner has been fighting Trump in a U.S. District Court. In a case filed in January, majority owner Orestes Fintiklis accused the Trump Organization of trying to bully the property's owners into abandoning a plan to terminate the management agreement with the Trumps.
According to the complaint, Trump was trying "to create a circus by threatening Plaintiffs (and others) with baseless fraud and conspiracy claims that entirely lack merit and have already been rejected by the Panamanian courts."
"In other words," the lawsuit says, "Trump is being Trump."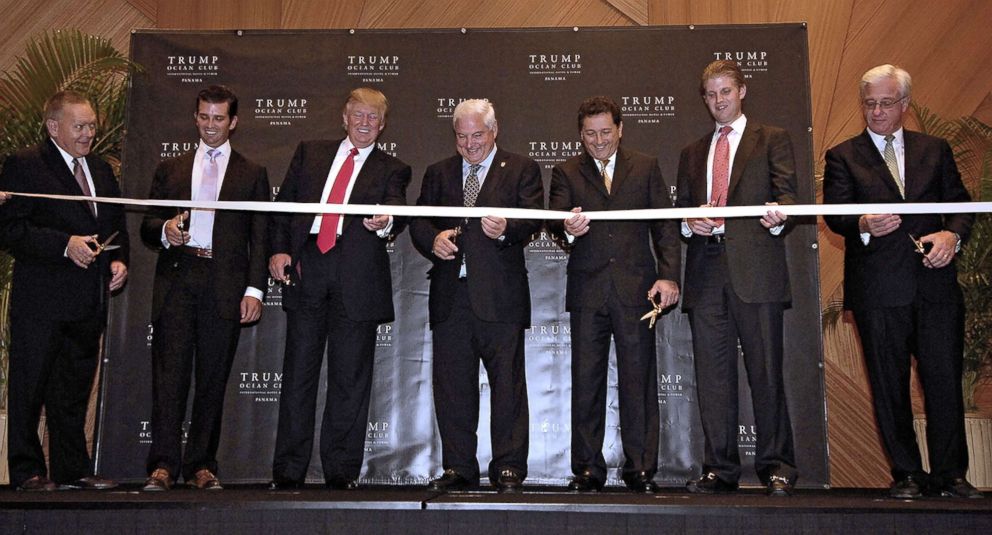 After the Washington Post reported on an earlier fracas in the building on Tuesday, The Trump Organization issued a two-page statement addressing the conflict and accusing Fintiklis of enlisting "a rogue private security team and others" to launch "a coordinated attack to physically take over the management of the Hotel."
"When that effort failed," the Trump Organization statement says the owners "resorted to thug-like, mob style tactics, repeatedly attempting to force their way into Trump Hotels' offices, infiltrate and disrupt its computer systems and threatening and intimidating any employee of the Hotel that resisted."
On Wednesday, Panamanian labor officials brought the entire matter back into a local court. Reporters were not permitted inside.