— -- In 2014, a 19-year-old small town girl named Maria Jose Alvarado catapulted onto the world stage when her brilliant smile and sweet personality won her the Miss Honduras crown. With a freshly minted passport, she was set to compete for the prestigious Miss World title in London, a trip which would be the first plane ride of her life.
But her dreams of glamour and glory were never to be. Just a few days before she was set to leave for the competition, Alvarado and her sister, 23-year-old Sofia Trinidad, were brutally murdered. Their bodies were hidden in shallow graves in a riverbank in Santa Barbara, Honduras, discovered after a week-long manhunt that made international headlines. Their joint funeral was broadcast around the world and attended by thousands.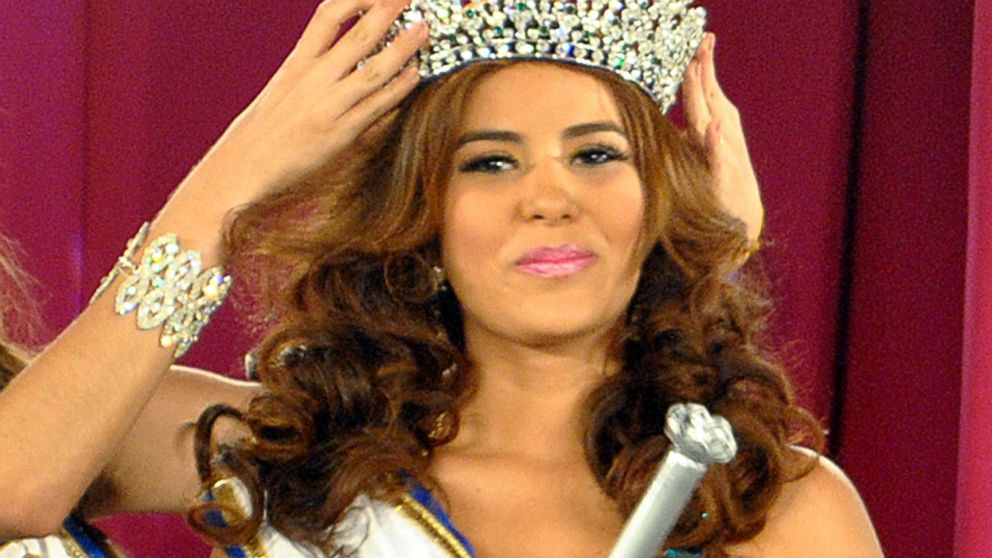 But even their grieving mother Teresa Muñoz knows the bitter truth: the only thing unusual about their daughter's murders was that police and the media paid attention.
"Here in Honduras, women aren't worth anything," said Muñoz, wiping away tears. She believes that the only reason her daughters' bodies were found is because of Maria Jose's fame. Otherwise, she says, she would probably still be looking for answers.
The night Maria Jose Alvarado was killed, she tagged along to her sister's boyfriend's birthday party. That boyfriend, then 32-year-old Plutarco Ruiz, was known as a powerful man in Santa Barbara. The night of his birthday party, authorities say they believe Ruiz shot his girlfriend Sofia after a jealous argument. They say he then turned his gun on Maria Jose as she tried to flee the scene.
"He shot her 12 times in the back," her mother said. "Because of his machismo that this happened."
Much of this gender-based violence, according to Honduran activists like Neesa Medina, is due to a sexist "machismo" culture of gangs, guns, and girls, where a man's power is often measured in bullets. Combine this with a government unable to cope with a relentless tide of drug-related crime, Medina says, you get a culture where women are disposable.
"Men can do anything they want to women in Honduras," said Medina, an analyst with Honduras' Center for Women's Rights. "Because we think that it's common and it's something that you can be expected of, living here."
Violence is part of everyday life in Honduras, one of a triangle of Central American countries wracked by rampant gang warfare, with some of the highest murder rates outside of a war zone. But there is another brutal war raging there, one hidden just below the surface: Honduras has been called the most dangerous place on earth to be a woman. This ranking, due in large part to an epidemic of "femicide," or the murder of a woman because she is a woman. According to Honduras' Center for Women's Rights, one woman is murdered every sixteen hours in this nation, which is barely the size of Ohio. According to the U.N., Honduras has the highest femicide rate in the world.
It is not just murder, it's also the shocking numbers of rape, assault, and domestic violence cases, happening with near-total impunity. In 2014, the United Nations reported that 95 percent of cases of sexual violence and femicide in Honduras were never even investigated.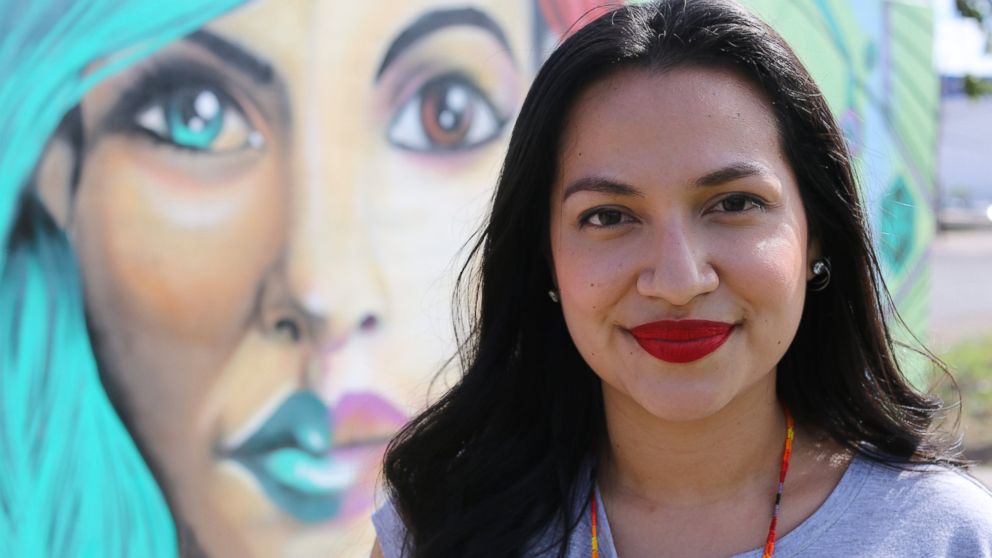 Alvarado and her sister Sofia Trinidad's bodies were discovered after a week-long manhunt that made international headlines. Their oldest sister, Cori Alvarado, was there when their bodies were found.
"I kept asking God that it wasn't them," she said, through tears. "But I had to face the fact that it was them".
Police charged Ruiz with the murders, but more than two years later, he still has not been tried and maintains his innocence.
While the name Maria Jose Alvarado has become a national symbol for a culture of rampant femicide, her mother and surviving sister say they are living in fear, terrified of retaliation from the killer. They are hopeful to one day receive asylum to come to the United States.
The unholy violence of Honduras has propelled a river of women and children towards America's southern border, part of what the UN has called an "invisible refugee crisis." Since 2008, the number of asylum seekers from Honduras and neighboring El Salvador and Guatemala has increased by 500 percent, according to the U.N. For many of the women, it is not about escaping poverty, it may be life and death. U.S. government statistics found that, in 2015, 82 percent of female asylum seekers from these three nations had 'credible fear of persecution or violence', the most basic criteria for advancing an asylum claim.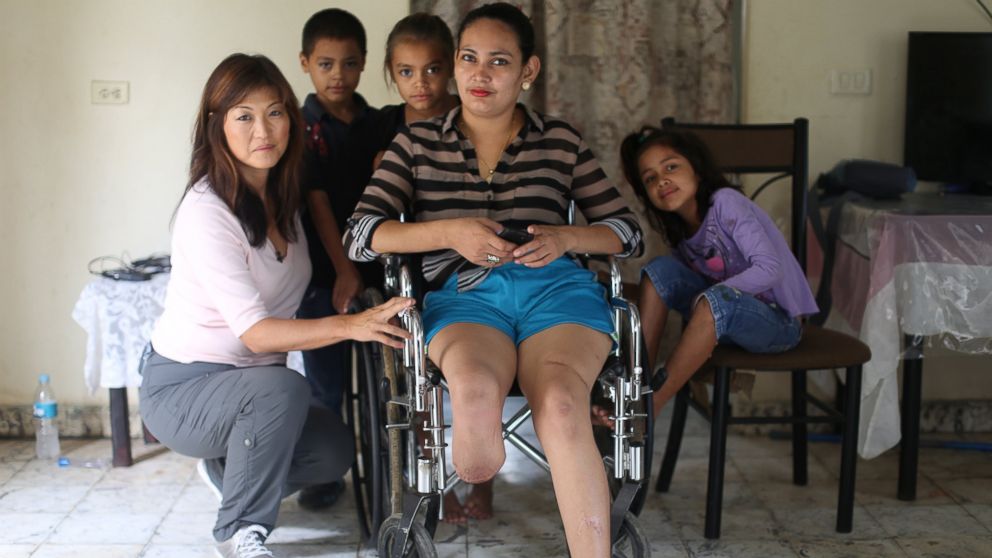 Too often, the violence comes from within a woman's own home. Heydi Hernandez, a 30-year-old mother of five, lives with the horrific memories and brutal scars from the night her husband attacked her with a machete after a heated argument. She says her oldest daughter witnessed as he severed both of her feet.
"My legs were badly injured. I remember a part was just attached by a piece of skin," Hernandez said.
She thinks it was her husband's attempt to assert his power by stealing her independence. "[If] he had wanted to kill me, he would have" she added.
It's been over a year since the attack, and Hernandez spirit is indomitable. She walks with donated prosthetics. She has a good job that supports her children and even plays in an all-male wheelchair basketball league.
"Thank goodness I had the blessing to be alive, because there are others that don't," Hernandez said. "It's time that we move on and… we stop the mistreatment from men."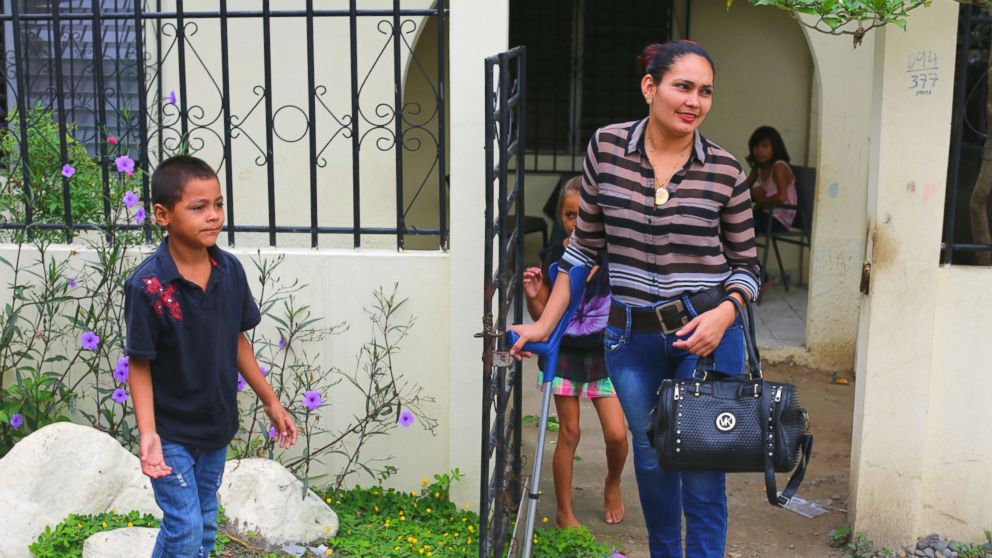 Thanks to the rising tide of these kinds of crimes, the Honduran government formed a women's unit of its Public Ministry in the capitol of Tegucigalpa. Yet when the "Nightline" team went to visit, there were only a handful of women there asking for help. According to the Women's District Attorney Maria Mercedes Bustelo, "What these women feel is impotence. The authority has to reach these women. But in Honduras, that's not possible at the moment." She says that filing a complaint can take weeks, police lack basic resources, and that there are many neighborhoods so dangerous, even the cops cannot enter without military backup.
"Many of the women involved in domestic violence with gang members, they can't even report it. They can't seek help from police because that would be a death sentence" Bustelo continued.
Neesa Medina says reporting crimes and obtaining restraining orders often do little to prevent women from being attacked. "How powerful is a bullet? Is a bullet more powerful than a piece of paper?" she said. "We're talking about women who have three, four, or five kids. So if you cannot assure her and her family to be safe, and the best you can do … is to show her a piece of paper, that's almost like signing her death sentence right there."
Fear is an ever-present reality of life for so many women here, yet the Honduran government fails to provide shelters or safe houses. So families in the gravest danger are at the mercy of private charities.
Another woman "Nightline" spoke to said she was brutally raped by a powerful man in their small town.
"They left a note saying that if I spoke up they were going to kidnap my daughter, rape her, kill my son and go leave my son's head at the door of my home on a platter," the woman said. "Horrendous things so I was very scared and stayed quiet."
Terrified, she said she stayed quiet and didn't tell her children what had happened, even after she realized she had gotten pregnant with her rapist's child.
"When the baby come to the house I knew it but I feel too scared, sad about my mom," said her young daughter in halting English. "But I know that God is going to help us and I love my brother."
The mother tells us no one would ever suggest she testify against the man who raped her, instead they suggest she leave the country. She says that she believes he had already murdered another woman, but was never arrested for the crime.
The family is currently living in hiding in a shelter run by the Irish charity Trocaire, which is helping her family relocate to another, safer country. But it will be a far cry from her young, English-speaking daughter's dreams of America.
"We want to go there because we know that we're going to have more opportunities," the daughter said.
But the Trump administration's policies will make it more difficult for families like this to ever come to America's shores. His latest executive order cuts the number of refugees the U.S. will accept in half, which includes Honduran woman applying for asylum.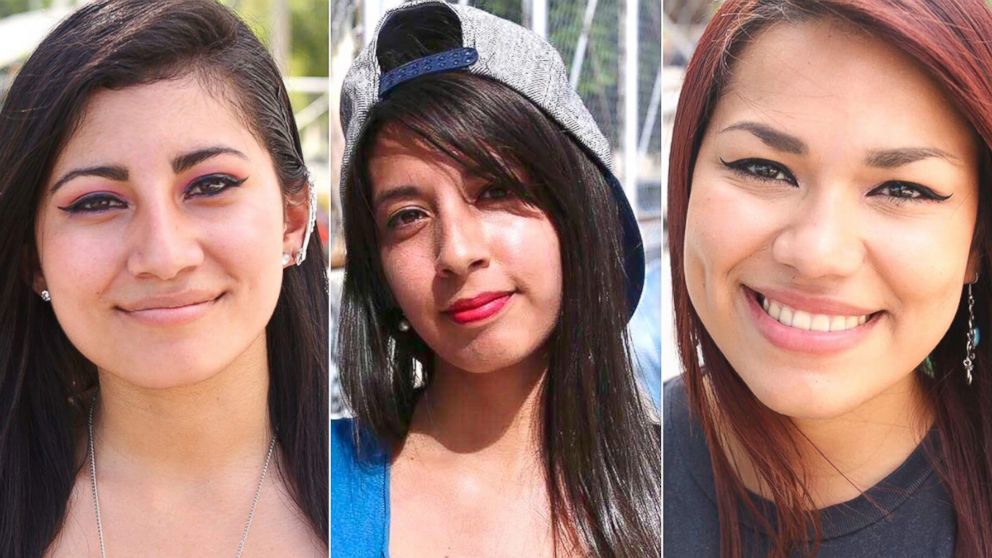 While so many women are fleeing, Neesa Medina said some young feminists are holding their ground. Tired of being silent, thousands have united under the battle cry, "Ni Una Menos," which translates to "Not One Less Woman." This battle cry has spread across Latin America, from Argentina to Mexico, with widespread protests calling for an end to femicide and other gender-based violence.
Other activists have turned to less traditional protest means. The so-called "Dolls Clan," led by rapper Mayki Graff, uses rap lyrics and graffiti as feminist propaganda.
"Through graffiti many men and women feel identified and feel empowered to say, 'if they can do it we can too,'" Graff said. "It's necessary that if the system imprison us, we can be liberated through rap."
It's all an effort to fight the violence of a "maschismo" culture and even change their country's destiny, so that many women, like Maria Jose Alvarado, will not have to die in vain.
Neesa Medina said she still has hope that change will come to Honduras. "I have to," she said. "If I don't see hope, why would I continue working in this place."