Copenhagen -- The trial of a man accused of killing a Swedish journalist aboard his submarine began today in Copenhagen, Denmark.
Peter Madsen, a Danish inventor, has been charged with murder and indecent handling of a corpse in connection to Kim Wall's death last August. He's pleaded guilty to the latter but denies killing her, saying she died in an accident.
Prosecutor Jakob Buch-Jepsen said in court that after the 30-year-old Wall boarded the submarine on Aug. 10, she texted and sent pictures to her Danish boyfriend. The last messages were sent after 8 p.m. local time and included:
"I'm still alive btw."
"But I'm going down now!"
"I love you!!!!!"
"He brought coffee and cookies tho"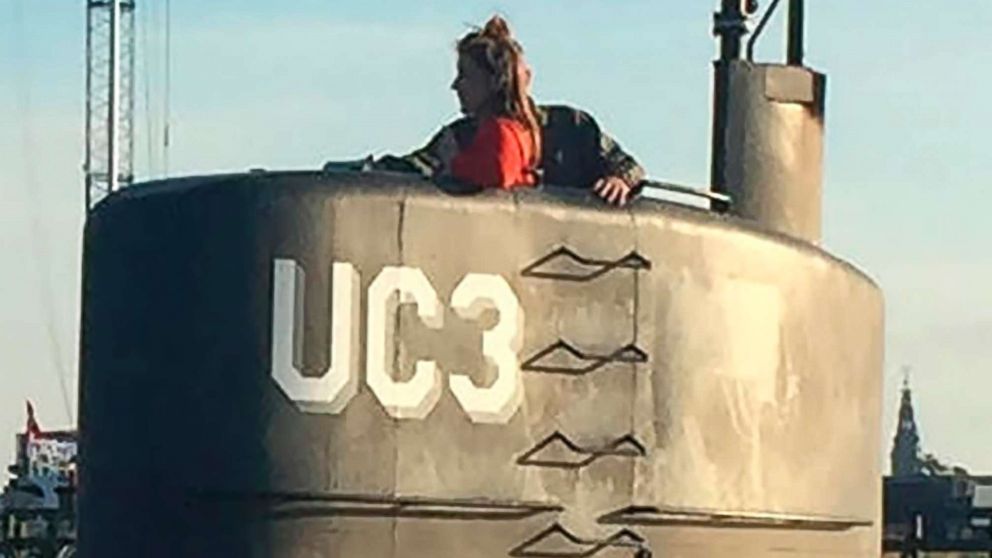 Later that evening, Wall's boyfriend was unable to reach her, looked for her and then reported her missing, the prosecutor said.
Wall traveled for work but was based out of Copenhagen. She'd talked to an editor at Wired magazine about doing a story on Madsen's space lab and Copenhagen Suborbitals, a crowdfunded amateur space program. She'd reached out to both in March and April, and spoke to Madsen about a possible interview.
Wall heard back from Madsen on Aug. 10. They chatted that afternoon, with Madsen sending her a message in English that read: "The ship is ready and in good shape. Just waiting for the Wired reporter."
Wall responded: "Amazing. I'm only a few minutes away."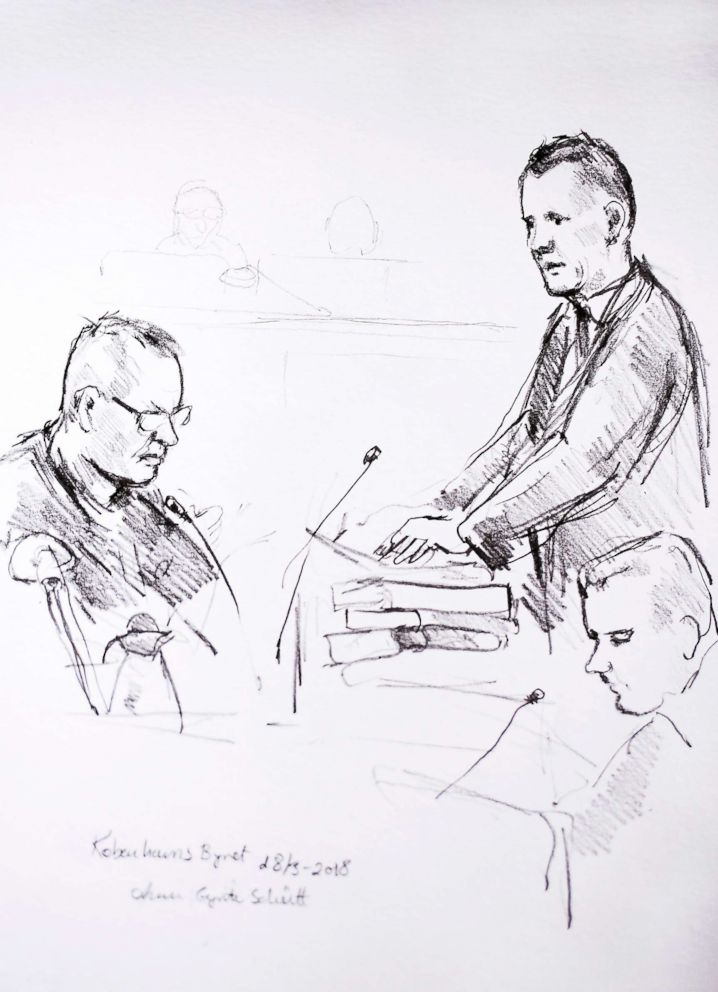 Madsen, 47, is accused of tying up Wall and abusing her before killing her and dismembering her body. He was charged with "sexual relations other than intercourse of a particularly dangerous nature" after her remains were discovered to have stab wounds in and around her genitals.
Wall's torso was discovered Aug. 21. Other body parts were found later. Pictures of Wall's body are so graphic, most of them will only be shown to those judging the case, the prosecutor said. Only a picture of her wrist was shown in court to show marks, which the prosecutor said matched straps that were found in the submarine.
Madsen has offered shifting explanations as to what happened. According to the prosecutor, he deliberately sunk his submarine after killing Wall.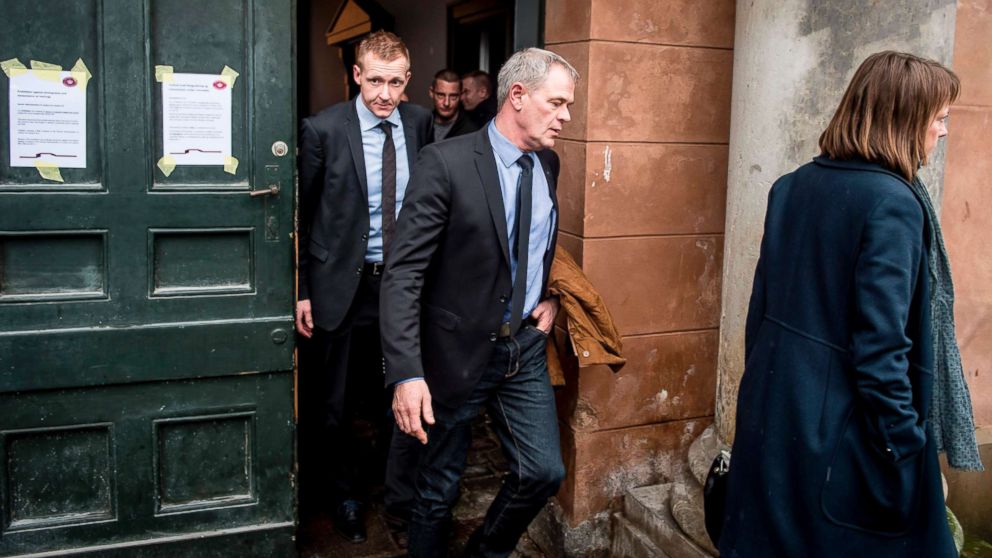 During the trial today, Betina Hald Engmark, Madsen's attorney, confirmed that he intentionally sunk the submarine, which she said he admitted to during an Aug. 12 interrogation.
Investigators never found Madsen's phone, but they were able to recreate its contents, the prosecutor said. Hours before boarding the submarine with Wall on Aug. 10, Madsen had searched for the words "beheading," "girl" and "agony."
A video of a woman having her throat slit had been played on his phone. Videos showing women being tortured and executed also were found on his computer.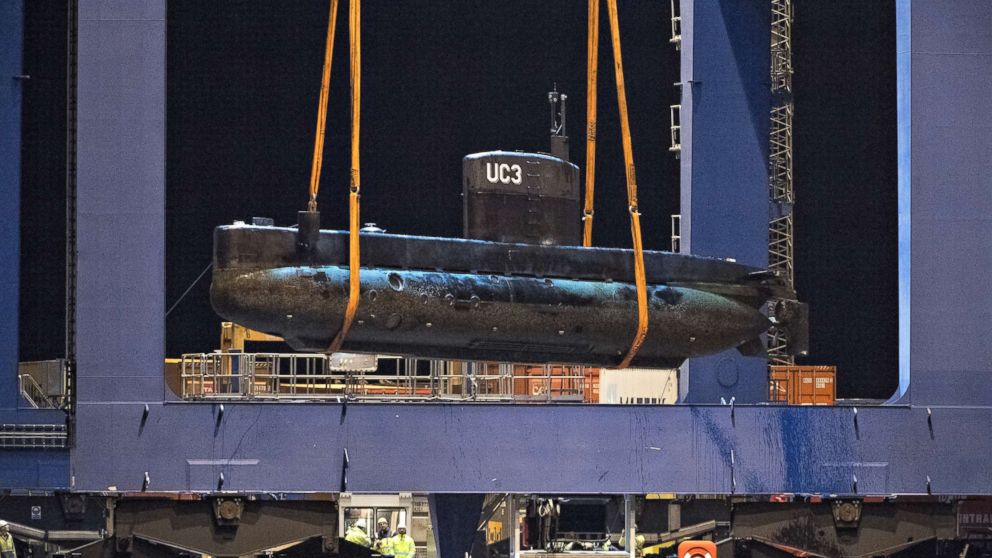 A psychologist and other doctors who evaluated Madsen after he was charged said he appeared "highly untrustworthy," "perverted" and "sexually deviant." They concluded he didn't show signs of psychosis, but that he had narcissistic and psychopathic personality traits including a lack of empathy and the ability to manipulate others.
Madsen's attorney said the prosecution's argument wasn't objective, and pointed out that a sexual-assault charge was only applicable if such behavior took place while Wall was still alive.
A verdict is expected April 25.