North Korea is competing for the first time in the Winter Paralympics, continuing its signaling some amount of reconciliation with South Korea and the international community.
The participation of two North Korean paralympians in the 2018 Paralympics happening now in Pyeongchang, South Korea, also has gotten attention because the country has drawn criticism from the United Nations for its treatment of its disabled citizens.
The two North Korean athletes, both of them skiers, competed in their first event Sunday, finishing last, and will join another event Wednesday.
Also competing and getting press attention is a man who defected from North Korea and is now a reserve forward on South Korea's sled hockey team.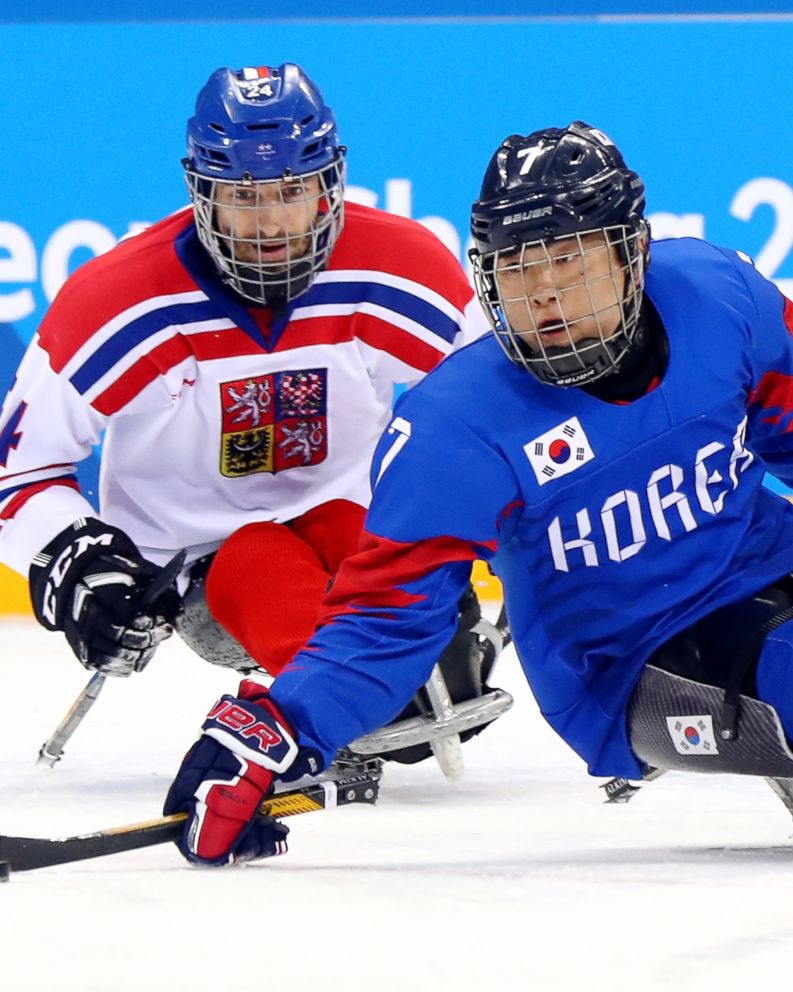 Choi Kwang Hyouk, 31, escaped North Korea 17 years ago, traveling weeks through China on crutches before finding freedom in South Korea. He struggled for years to adjust to his new capitalist home before finding the sport he says now means "everything in life."
"What's important is that I am wearing the colors of South Korea, not the flag of any other country. I feel that I have arrived 100 percent," Choi said.
Choi also said it was a surreal experience for him to see North Koreans at the athletes' village and at the games.
"They look like us and speak the same language," he said. But he said he has no plans to talk to them because he still feels a "distance with them."
As at the Winter Olympics earlier this year in Pyeongchang, the Paralympics opening ceremony was dripped in symbolism suggesting a reconciliation between North and South Korea. The audience cheered when one of the North Korean athletes and one from the South together held aloft the Paralympic flame.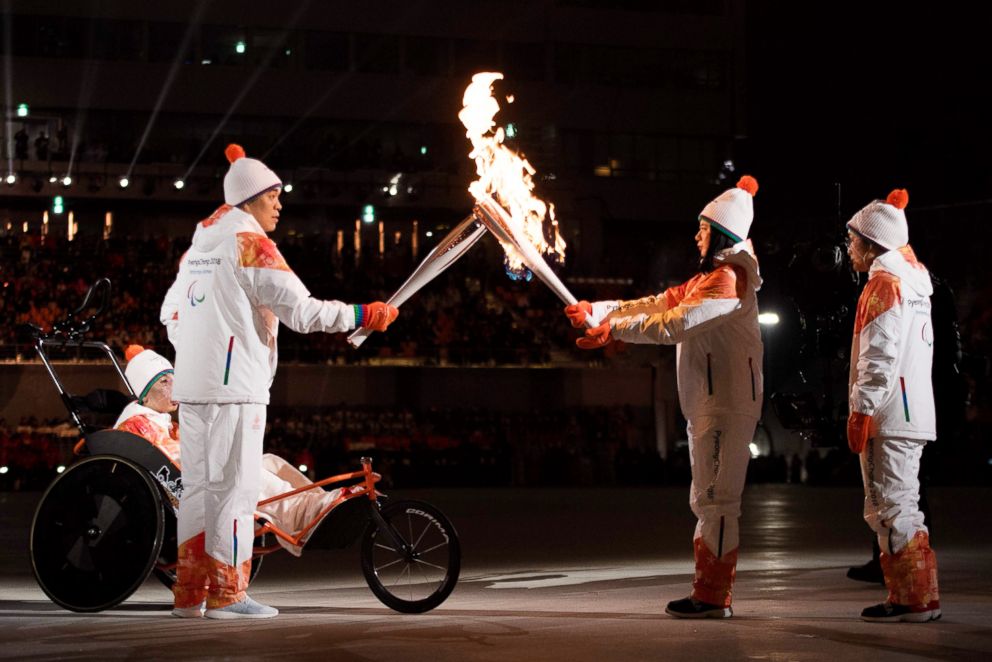 But unlike at the Winter Olympics, the two Koreas did not march under a joint flag due to a row with Japan over a disputed island that was included on the united Korea flag.
The Winter Olympics saw a remarkable cooling of tensions between North and South Korea, with the marching under the unified flag and the sister of North Korean leader Kim Jong Un attending the opening ceremony. That thawing in relations culminated in a plan for a historic meeting between U.S. President Donald Trump and Kim Jong Un. South Korean President Moon Jae-in, who was at the ceremony to officially open the Games, played a crucial role in getting both leaders to agree to the summit.
The Associated Press contributed to this report.