— -- More than a dozen police wearing bulletproof vests entered the lobby of the Trump International Hotel in Panama on Monday morning and evicted the Trump Organization's staff, a move that comes after weeks of simmering tensions over control of the property.
The Trump Organization manages the hotel in the 70-story tower overlooking the Punta Pacifica Peninsula and the new majority owner had gone to court in the U.S. and Panama to evict the company run by President Donald Trump's sons. There were scuffles as police arrived to carry out the eviction, and Panamanian court officials were present.
"I am the owner," said Orestes Fintiklis, who last year obtained control over more than 200 units in the tower, as police and Trump employees pushed and shoved one another. "Love and peace!"
The ongoing dispute represents an early test for U.S. diplomats navigating international relations in places where the president's family manages properties or conducts other business ventures, and it comes just days before the scheduled resignation March 9 of the U.S. ambassador to Panama over his personal disagreements with the Trump administration.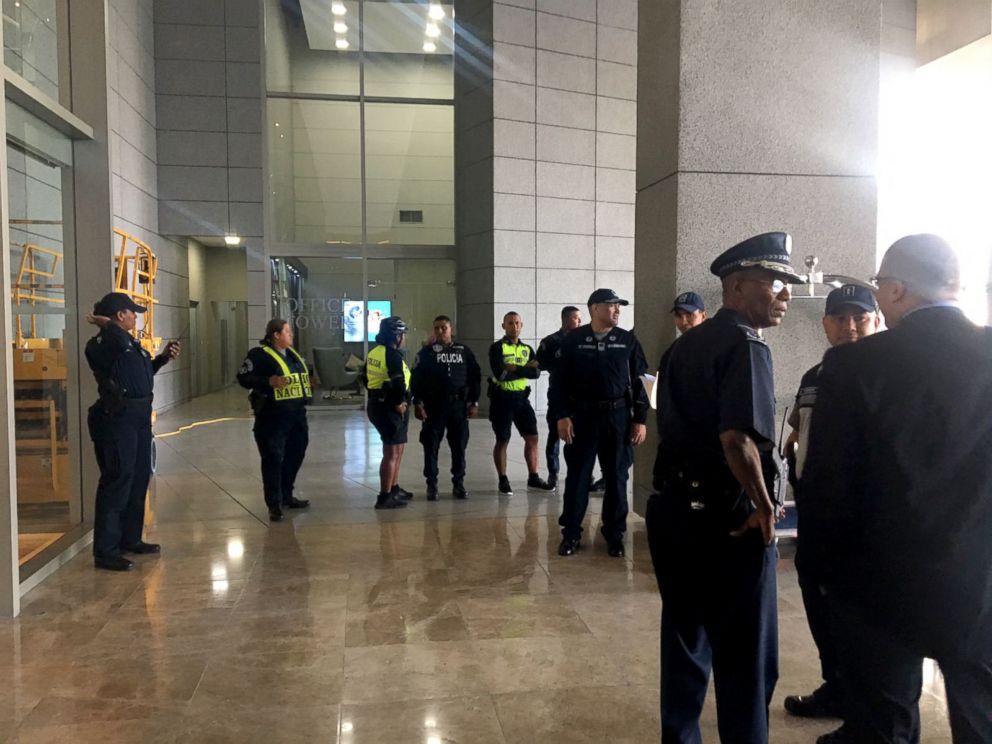 The Trump Organization in court filings called the effort a "design to wrongfully seize control over the hotel property."
"Rather than abide by the clear terms of the agreement he had signed, Mr. Fintiklis had been conspiring with others to remove Trump Hotels as manager and fire most, if not all, of its loyal and dedicated employees," the Trump Organization said in a statement to the press. "Looking back, it is now apparent that Mr. Fintiklis, in flagrant violation of the commitments he had made, never had any intention of keeping his word and had been plotting a takeover and termination of Trump Hotels all along."
Fintiklis has argued in documents filed in a U.S. court in Florida that the Trump Organization had mismanaged the property, causing occupancy levels "to collapse" and expenses to "bloat."
"Operators gross incompetence and deficient sales organization stands in the way of [the] owner making any profit on its investment, all the while lining the [Trump Organization's] pockets," he alleged in a court filing.
After the Washington Post reported on an earlier fracas in the building on Tuesday, The Trump Organization issued a two-page statement addressing the conflict and accusing Fintiklis of enlisting "a rogue private security team and others" to launch "a coordinated attack to physically take over the management of the Hotel."
"When that effort failed," the Trump Organization statement says the owners "resorted to thug-like, mob style tactics, repeatedly attempting to force their way into Trump Hotels' offices, infiltrate and disrupt its computer systems and threatening and intimidating any employee of the Hotel that resisted."