— PARIS -- Paris may have a reputation as a fashion capital, but one of its newest restaurants asks guests to leave their clothes at the door.
O'Naturel, which began taking reservations earlier this month, bills itself the city's first naturist cafe, welcoming nudist diners in the 12th Arrondissement of Paris.
"When you enter the restaurant, there is a locker room where you must leave your clothes," Yves Leclerc, the president of the French Naturist Federation, told ABC News.
Leclerc said he and other members of the federation dined at O'Naturel last week.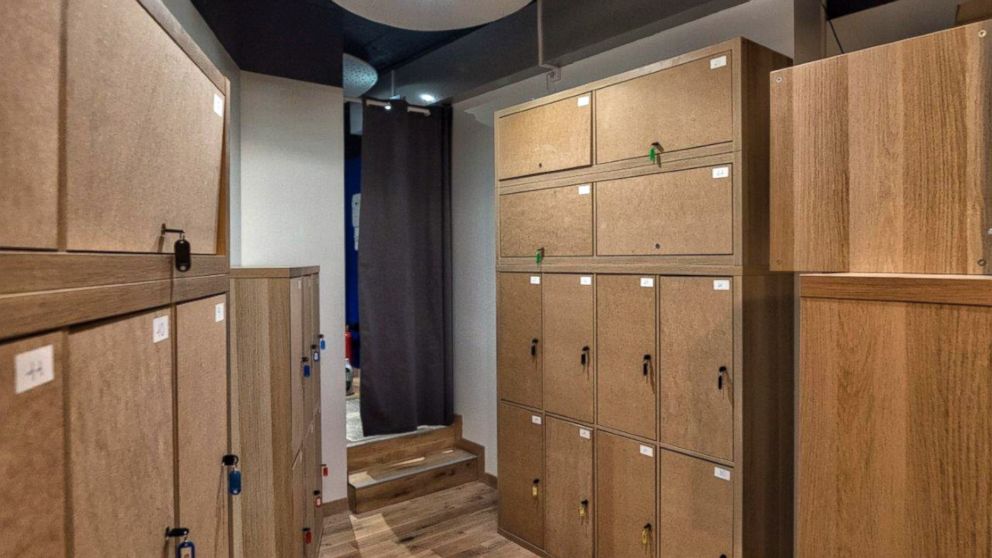 "It feels like we are about to jump into a swimming pool. But in fact, we are preparing for dinner," he said.
"It's a little surreal to eat naked in the middle of Paris," he added.
A list of rules is presented at the entrance of the restaurant, informing diners of the code of conduct. Mobile phones and cameras are prohibited in the dining room, and exhibitionism and disrespectful sexual behavior are not tolerated. The chair covers are changed between sittings for hygienic reasons. Because of French law, the restaurant's waiters and cooks remain dressed.
The menu is made up of typical French bistro fare, with a choice of foie gras, lobster, snails, lamb or scallops. For 49 euros ($58), diners can try three courses.
Leclerc believes that similar restaurants will open as naturism grows in France.
"I have lots of friends all over the country telling me that they will come to O'Naturel next time they visit Paris," he said.
More than 3.5 million people — including 2 million foreign tourists — practice naturism in France every year, according to the French Federation of Naturism, and the country is home to hundreds of beaches, campsites and holiday centers that welcome nudists.
The restaurant is the first of its kind in Paris and was opened by two brothers, Stephane and Mike Saada.
"When you think about nudism, vacation comes to your mind," Stephane Saada told French newspaper Le Parisien. "Nudists can enjoy their hobby only during the summer. We want to offer them something all year long."
The restaurant has 20 tables and is open for dinner Tuesday to Saturday, by reservation only.