BEIJING — -- Dressing up as a monster or a zombie for Halloween might get you arrested tonight in Beijing because authorities fear the costumes could cause "panic."
Expats in Beijing had organized Halloween parties on the subway in the past two years. Each year, the weekend before Halloween, "ghouls" and other Halloweeners would hop on subway Line 2 carrying bottles of beer and mixed drinks. When subway security personnel tried to stop the crowds, they were often swallowed up in the throngs of revelers – which included many people dressed up as subway security guards.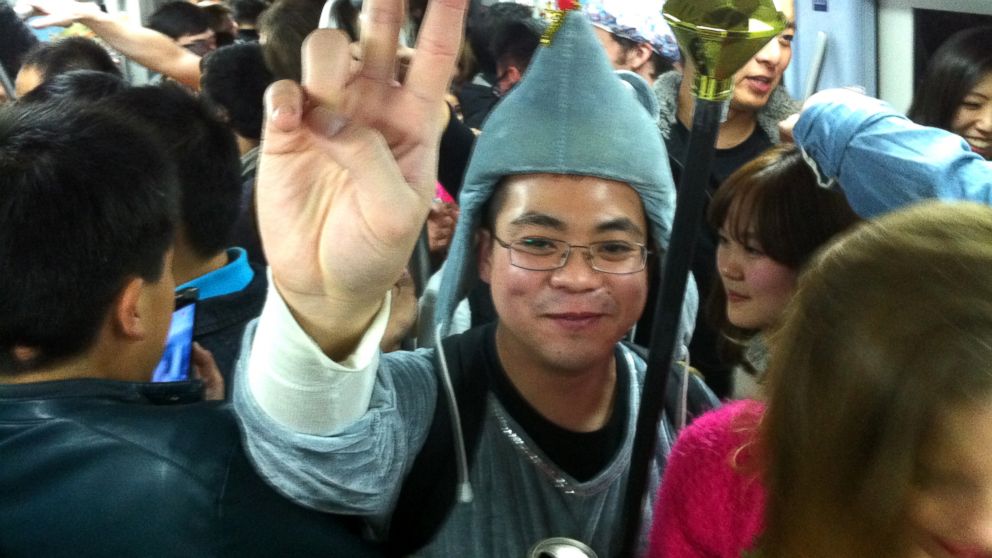 Halloween is not celebrated in China and the Beijing government discourages superstitions. The warning against spooking subway riders was carried in the Beijing Times which said authorities feared the gruesome costumes could cause "panic."
The Beijing Times quotes police as warning trick-or-treaters that if they "insist on getting on the subway, or the chaos is serious and causes a stampede or other public safety incident, the police will deal with it severely in accordance with the law."
The crackdown comes ahead of Beijing hosting the Asia-Pacific Economic Cooperation conference next month. Leaders from all over the world will be gathered in the capital for what is being hailed as the biggest international event here since the 2008 Olympics.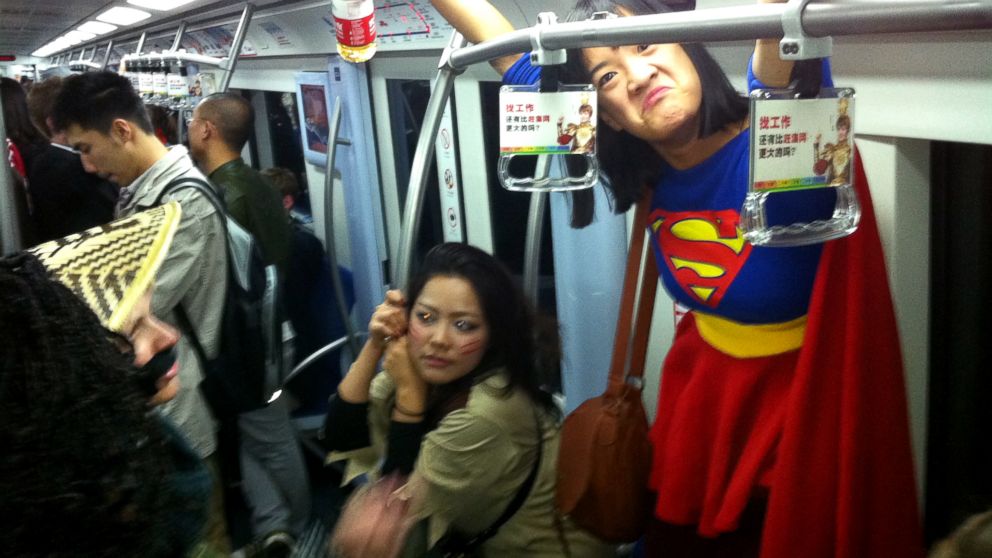 In order to make sure the APEC summit runs smoothly, the Beijing government has been taking some tough measures. Factories in and outside of Beijing have been shut down for air-quality control. Starting from Saturday and running until Nov. 12, the city will begin widespread traffic controls, and cars can only hit the streets every other day, depending on their license plate numbers. Authorities will increase general security measures, including banning monsters and zombies that usually jam the subway line each Halloween.
Many Chinese have commented on the internet and expressed little sympathy for the Halloween partiers.
One internet user from Nanjing wrote: "Please consider children and old people in public places."