— -- Growing up in Kenya, Salima Visram, 23, was exposed at an early age to the importance of education.
"When I realized that I had access to education, but a lot of kids right outside didn't have the same privilege, I thought it wasn't fair, and that every child deserved the right to education," she told ABC News.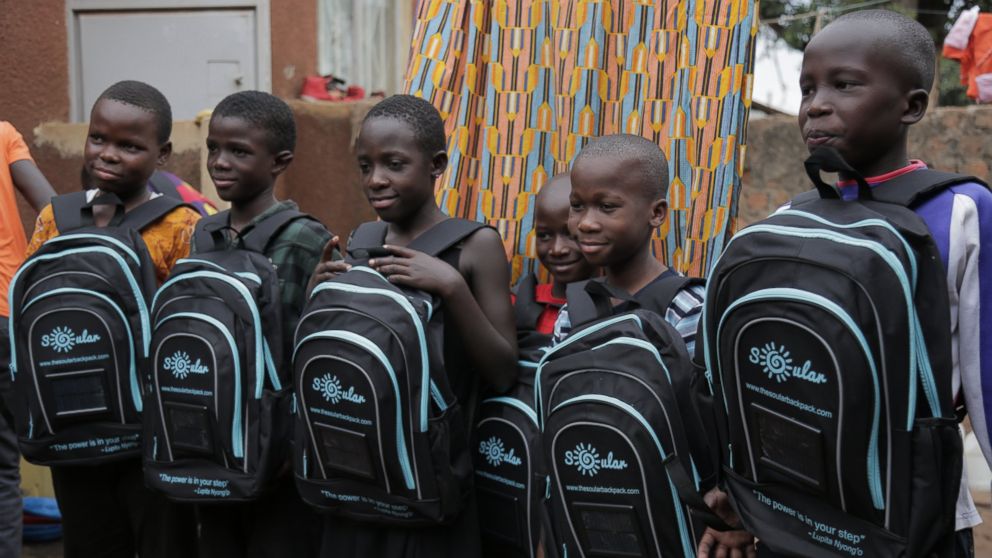 Around the world, 58 million children between the ages of 6 and 11 don't have access to education and 100 million children did not finished primary education in 2015, according to UNESCO'S 2015 EFA Global Monitoring Report, "Education For All 2000-2015: Achievements and Challenges."
One of those reasons, Visram said, is the lack of access to electricity for children living in poverty. According to International Energy Agency's World Energy Outlook, as of 2015, there are 1.3 billion people in the world without electricity.
"I never really saw the importance, but never really understood that electricity was actually at the center of all these issues," she said. "And when I realized that it had a direct impact on education, health, and economic empowerment, I decided that it was the best place to target all three issues."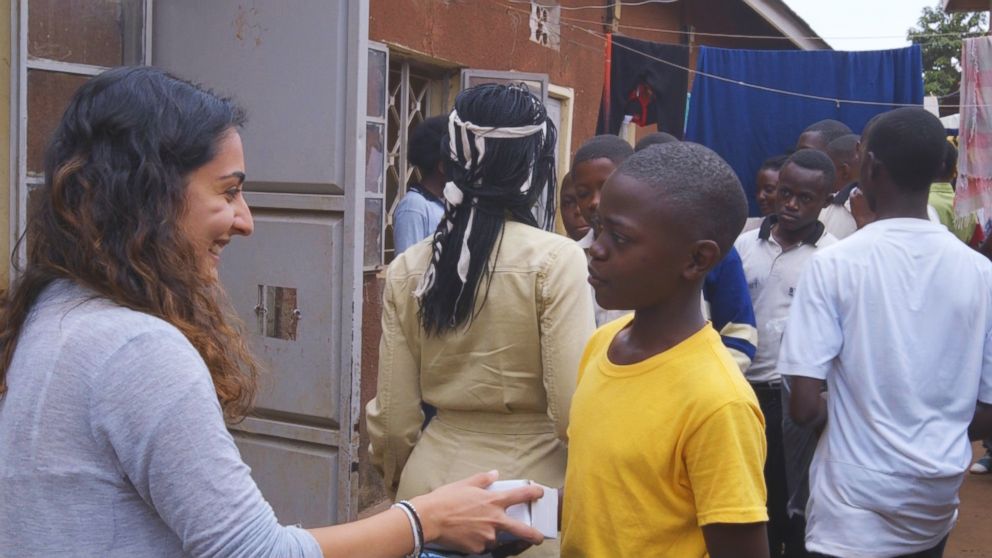 That's when Visram came up with the idea to create The Soular Backpack; a backpack equipped with solar panels that charge up LED light that can then allow kids without access to electricity to study at night.
"A child generally carries the backpack to school. The backpack has a solar panel on it and, as they walk to school, the sun's energy is being collected in the lamp," said Visram who studied international development at McGill University in Montreal. "When they come home every night, and they switch on the lamp, [they] can study for up to five hours for every hour they spend in the sun."
After a successful crowdfunding campaign this past December raising $50,000 dollars, which was enough for the first 2,500 bags, she has been distributing the bags in parts of Kenya including the Kibera slums, Kakamega, Kisumu and Kikumbala Village.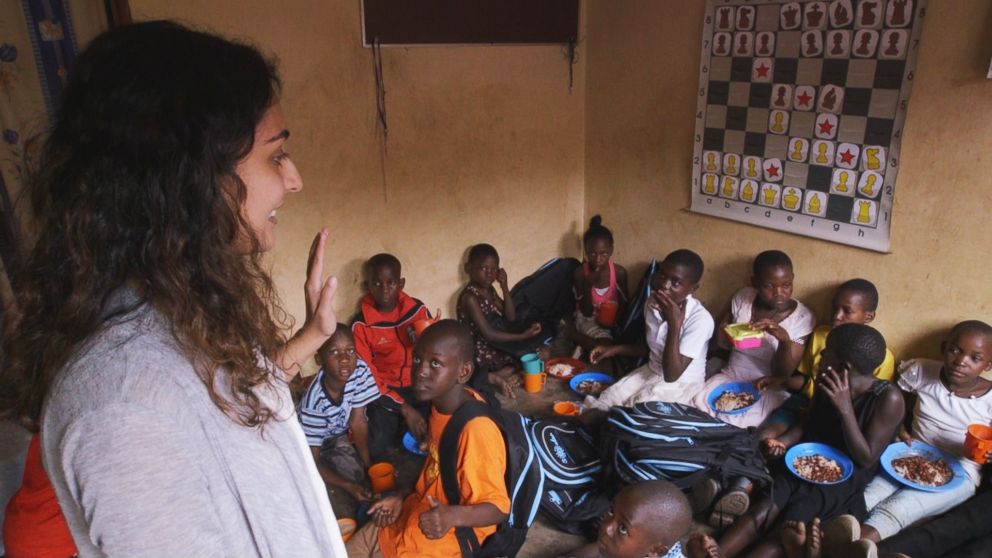 Visram partnered with Academy Award Actress Lupita Nyong'o after Nyong'o heard about the backpacks in 2015, shortly after finishing filming Disney's Queen of Katwe.
"I played Harriet, the mother to Phiona Mutesi, who finds herself in abject poverty and struggling to keep her family together and provide for them," Nyong'o told ABC News.
"Phiona wants to study chess. And in one of the scenes, she lights the kerosene lamp to do some studying at night, and her mother reminds her that it's expensive and that she couldn't afford it, so she has to switch it off," she added. "And eventually in the film she finds a way to keep that light on."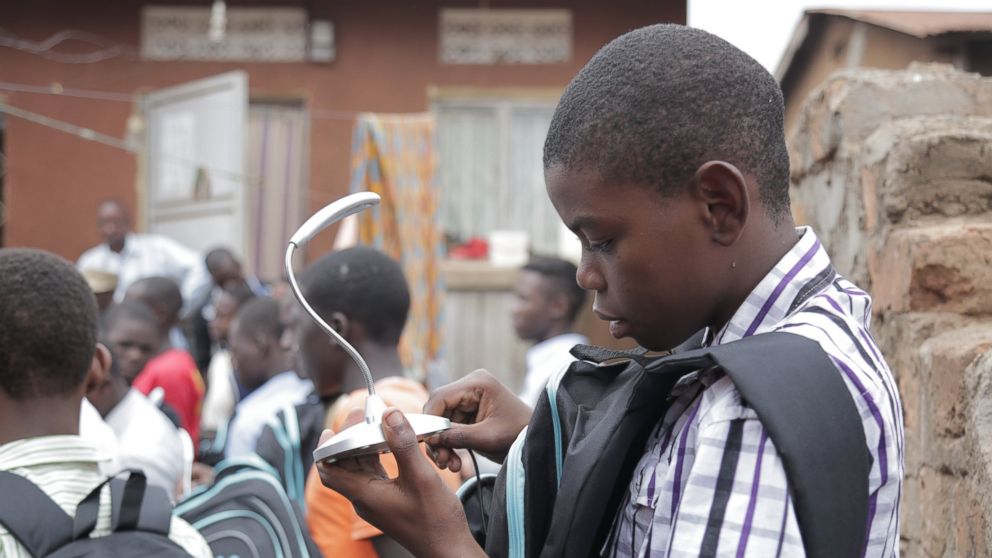 This past July, Visram and Nyong'o were part of a distribution event in the slums of Katwe, Uganda where only 20 percent of the population has access to electricity according to the 2014 Uganda Bureau of Statistics report. Many families use a quarter of their income to power their homes with kerosene.
"It was very moving and I really enjoyed distributing the bags and seeing the eager look in the students' faces," said Nyong'o. "There is a hunger for education and I felt that today. And the appreciation for the opportunity to give them the power to pursue their dreams and their goals."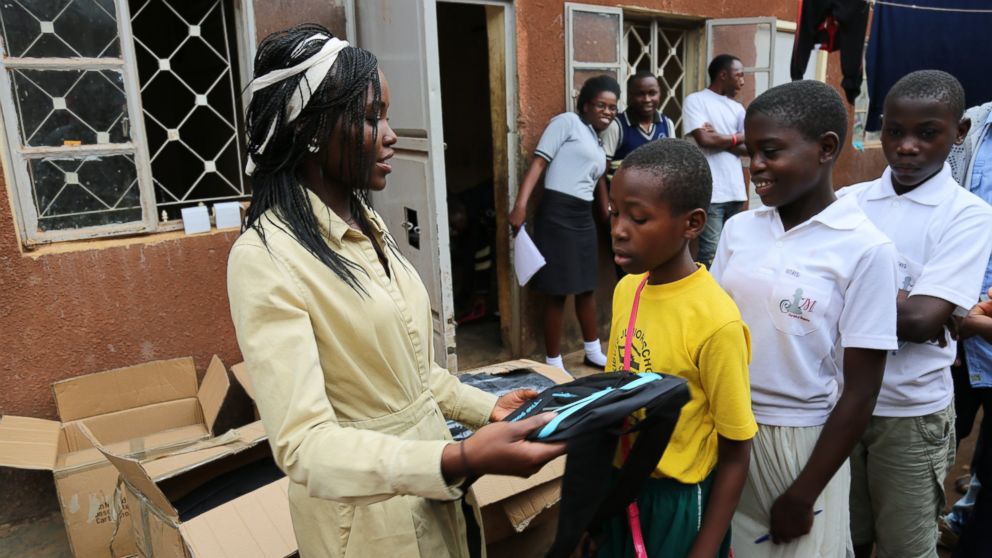 "I think this project has the power to change the world and I would like to see it move worldwide," said Nyong'o. "To see children take charge of their education and be able to support themselves in this very, very simple and practical way I think is extremely powerful. Because when you give a child that kind of illumination, they can excel better in school because they have the power to educate themselves."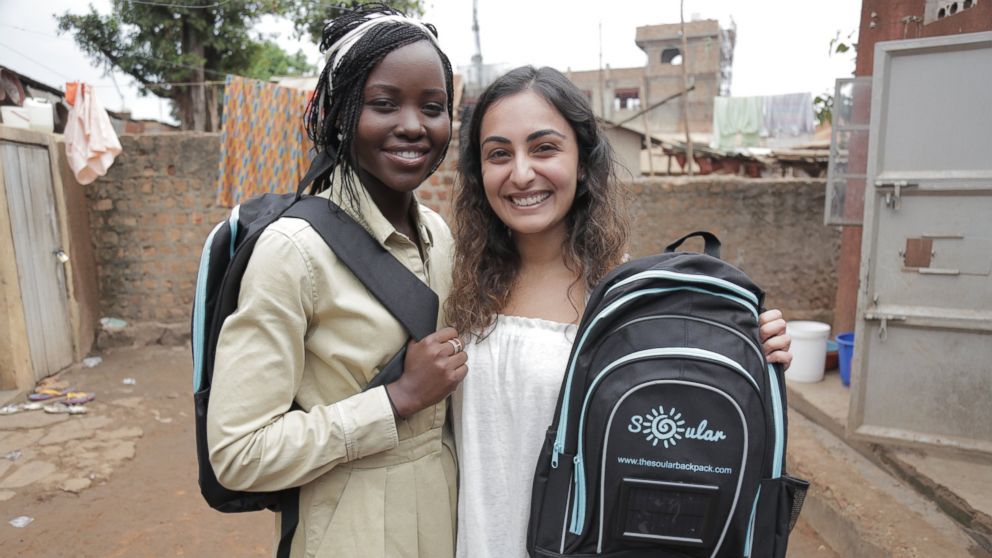 Soular Backpack says that for every backpack purchased, one will be provided free of charge to a child in Africa. "We really hope that through the provision of these backpacks, they're able to study every night and take control of their own education, so that they can become whatever they want to become in the future."
"Queen of Katwe" is a Disney production. Disney is the parent company of ABC News.