LONDON and KABUL -- A suicide bomber struck an under construction medical facility at Bagram, the largest U.S. military base in northern Afghanistan, Wednesday morning, with the Taliban claiming responsibility for the attack, Afghan and U.S. officials said.
Two car bombs were involved in the attack, which was followed by a gun battle between the attackers and local security forces, killing two people and injuring over 70, according to the Afghan interior ministry.
There were no casualties to U.S. and coalition forces, according to U.S. military officials.
A number of nearby civilian houses were destroyed in the bombing, according to a local member of parliament for Parwan Province where Bagram base is located.
"Taliban fighters who remained after an unsuccessful attempt to breach Bagram airfield were killed in a series of airstrikes this evening," a Resolute Support spokesman said. "The fighters barricaded themselves inside the medical facility building they attacked early Wednesday morning."
"Coalition forces, in coordination with Afghan Security Forces, informed local residents and blocked off the area before conducting these airstrikes to ensure their safety," the spokesman said.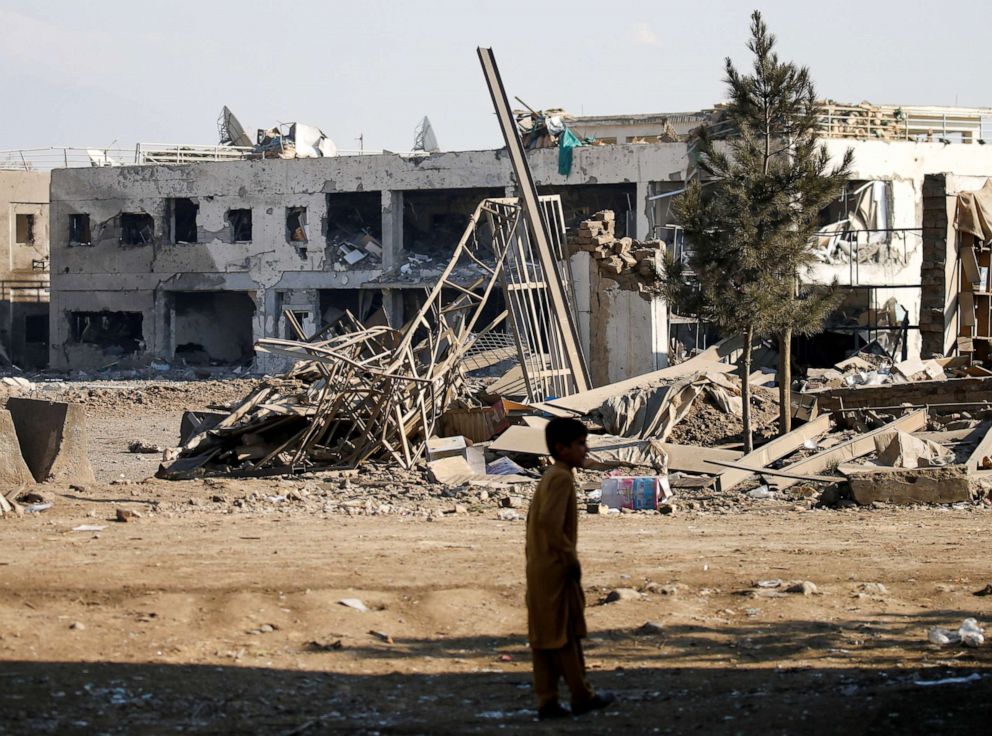 The explosion at the site of the medical facility was "huge," according to the Parwan police chief.
The area has been cordoned off by the U.S. military.
The medical facility was being built to help locals who live near the base.
Secretary of State Mike Pompeo condemned the attack "in the strongest possible terms" Wednesday.
"The United States stands with the Afghan people, their special forces, and their desire to bring peace and security to Afghanistan," he said. "This is precisely the kind of activity that we're working to reduce through the efforts that were undertaken."
Five military servicemen from the Georgian contingent "received minor injuries due to the terrorist attack," according to a statement from the Georgian Ministry of Defense. None of the men injured required hospital treatment.
The U.S. recently announced that it had reopened negotiations with the Taliban after talks broke down in Doha, Qatar. President Trump had described the peace talks as "dead" in September.
The chief U.S. negotiator, Zalmay Khalilzad, resumed discussions with the Taliban Saturday in Doha, Qatar -- the first time since President Trump called off talks after inviting the Taliban to Camp David and then rescinding the offer.
"The focus of discussion will be a reduction of violence that leads to intra-Afghan negotiations and a cease-fire," a State Department official told ABC News.
Trump visited Bagram air base in a surprise visit on Thanksgiving this year, his first trip to the country.
When asked if the U.S. had restarted peace talks with the Taliban, he replied with "yes," but did not offer more details.