A man was shot dead by police Friday after he allegedly set a car on fire and stabbed three people -- one fatally -- on a busy street in Melbourne, Australia, in what authorities say was an "act of terrorism."
The incident began Friday afternoon when police officers responded to reports of a vehicle fire in Melbourne's central business district. Officers found the car on fire on the side of a busy street and were confronted by a man "brandishing a knife and threatening them," Victoria Police Superintendent David Clayton said at a press conference.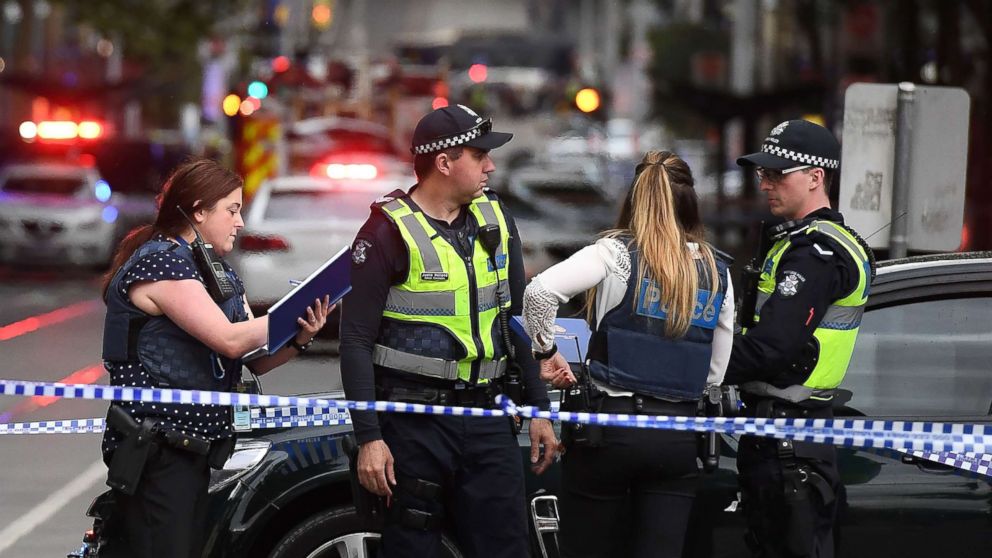 Officers shot the knife-wielding man as he ran toward them, police said, and none of the officers were hurt.
The suspect later died in the hospital, according to police, and there is no ongoing threat.
Three stabbing victims were found at the scene, and the two survivors were hospitalized, police said. Their conditions were unknown.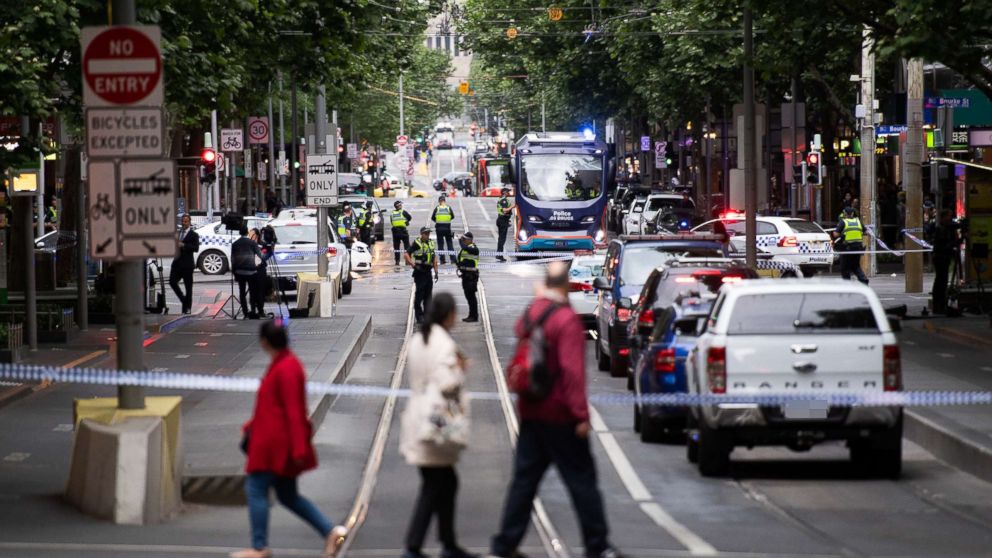 The vehicle that was on fire contained multiple gas canisters, police said.
An investigation by the Australian Federal Police's Joint Counter Terrorism Team is underway, and is being led by Victoria Police.
]/>
Australian Prime Minister Scott Morrison condemned the "evil and cowardly attack," which he said is being treated as a "terrorism incident."
"I condemn the act of terrorism in Melbourne today that has tragically taken the life of a fellow Australian who has died as a result of this evil and cowardly attack," Morrison said in a statement Friday. "Australians will never be intimidated by these appalling attacks and we will continue to go about our lives and enjoy the freedoms that the terrorists detest."
ABC News' Alexandra Faul and Joseph Simonetti contributed to this report.