— -- Caitlan Coleman, the American woman who was held hostage with her family by the Taliban-linked Haqqani network for five years, said Monday that an official account of their rescue was not entirely accurate.
Coleman, 31, said that she; her Canadian husband, Joshua Boyle; and their children had been in Pakistan for a year before they were recovered by the Pakistani military on Oct. 11 and did not cross into Pakistan from Afghanistan that day, as the military initially said.
"Right now everybody's shunting blame and making claims," she told The Toronto Star in her first sit-down interview since she was freed. "Pakistan says, no, they were never in Pakistan, until the end. The U.S. says, no, they were always in Pakistan — it was Pakistan's responsibility. But neither of those are true."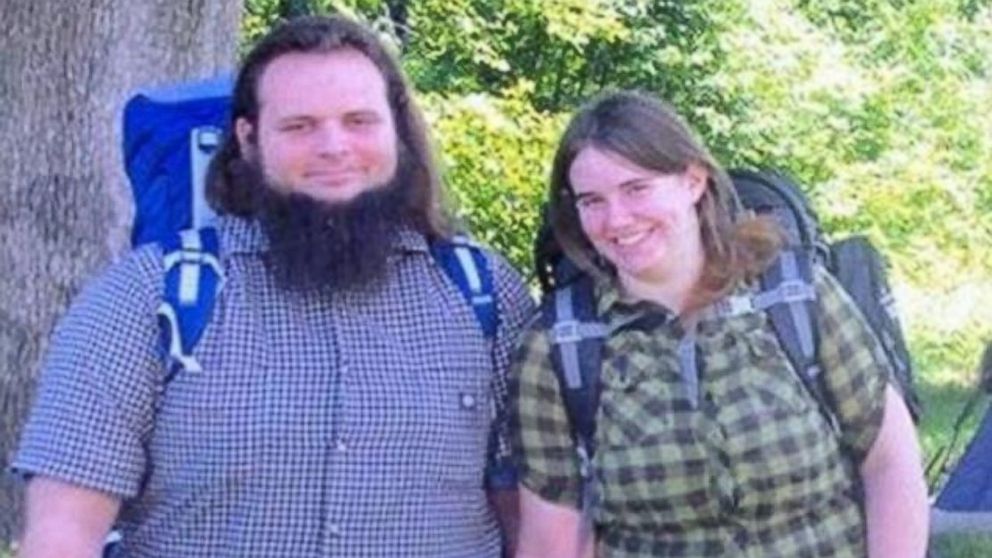 Coleman added that she was speaking out now because she felt the family's kidnapping and rescue story was being used for political purposes.
The American former hostage told the newspaper that her family was taken back and forth between Pakistan and Afghanistan several times after being kidnapped in Afghanistan in 2012 — and the family had not entered Pakistan the day they were rescued, as the Pakistani military had said.
"We were not crossing into Pakistan that day," she said. "We had been in Pakistan for more than a year at that point."
Coleman, 31, was pregnant when she was seized and gave birth to three children in captivity. Her husband, Joshua Boyle, previously told reporters that the family's captors killed a fourth child, an infant daughter, while they were held hostage. The Taliban denied the accusation, saying Coleman had a miscarriage due to natural causes.
Coleman said Monday that she had, in fact, had a miscarriage, but that it was due to a forced abortion after Boyle rebuffed the captors' efforts to recruit him.
"They were very angry because Joshua had been asked to join them, to work for them, and he said no," Coleman told The Toronto Star. "They killed her by dosing the food. They put massive doses of estrogen in the food."
Coleman was hospitalized after her return, family members told ABC News, and spoke to The Toronto Star on the grounds of an Ottawa hospital. She spoke alone as her husband took care of their young sons, according to the newspaper, which photographed her sitting at a table with her months-old daughter.
In the photograph, she wore a hijab, but she declined to say whether she had converted to Islam, according to the newspaper.
While Boyle has spoken to reporters frequently since the family's return to Canada on Oct. 13, Coleman has only commented once before. On Saturday, she emailed the York Daily Record in southeast Pennsylvania, where she grew up, to share memories of her childhood and frustrations about media attention.
Coleman told The Toronto Star she has heard criticism about her and her husband's decision to travel to Afghanistan while she was pregnant and then have children while in captivity.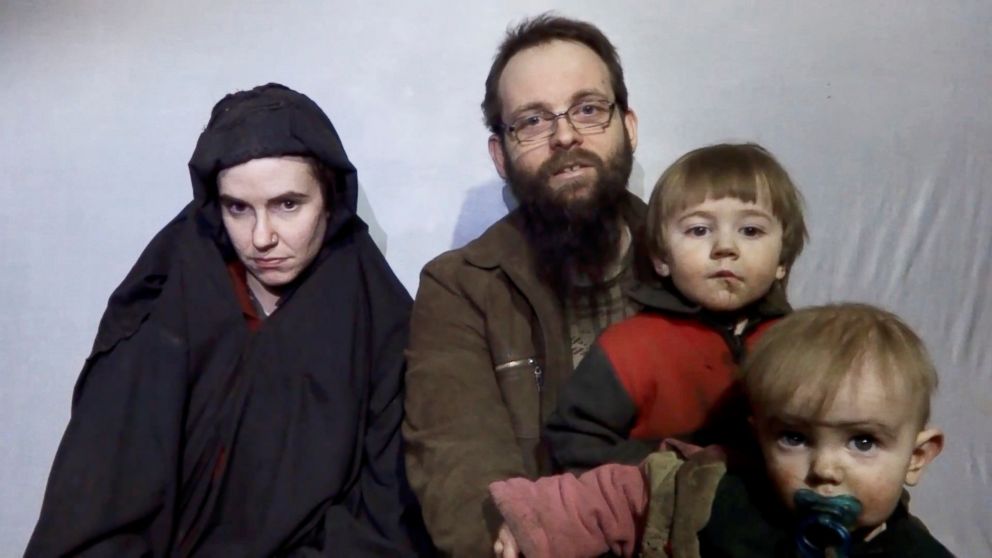 "It was a decision we made. We did think about it and talk about it, and it's difficult to explain all the reasons. But for me, a large part was the fact that it has always been important to me to have a large family," she said. "This took our life away from us — this captivity with no end in sight. And so I felt that it was our best choice at that time. We didn't know if we would have that opportunity when we came back. We didn't know how long it would be. It was already unprecedented, so we couldn't say, 'Oh we'll only be here a year or six months.'"
She described being moved to Pakistan soon after being kidnapped and frequent location changes in 2014 and 2015, when, she said, she was raped and had the forced abortion.
"They were always saying you'll go free in one week or two weeks and this was one of the times they said, 'We're going to this new place and one day, two day, maybe a week, you go free, you're released,'" she said.
She said she was held in a house in Pakistan from November 2016 until two days before the rescue. The family had been put in a car trunk when a sort of car chase and gunfight took place, she said.
The family did not immediately realize that the Pakistani forces were there to help, according to Coleman. She also said she did not remember her reaction after they were freed.
"I think I was mostly just in shock," she said.
ABC News' James Meek contributed reporting to this article.