US intelligence officials examining video of Nigerien militant group
The video was reportedly filmed by the leader of a local militant group.
October 24, 2017, 5:46 PM
— -- U.S. intelligence officials are examining video of a militant group in Niger, looking for clues to the identity of the men who ambushed and killed four U.S. special operations soldiers earlier this month.
The video, which shows a group of young men on motorbikes brandishing rifles and machine guns, was provided to ABC News by Ret. Lt. Col. Rudolph Atallah, a former U.S. military expert on West Africa. He says it came from villagers in the vicinity of the attack.
According to Atallah, a former U.S. counterterrorism official and senior fellow at the Atlantic Council, the video was recorded by Abu Walid, the leader of a local militant group which has pledged allegiance to the Islamic State, or ISIS.
"I think he is the candidate for this," Atallah told ABC News. "He is certainly one of the high value individuals that the U.S. government is looking at."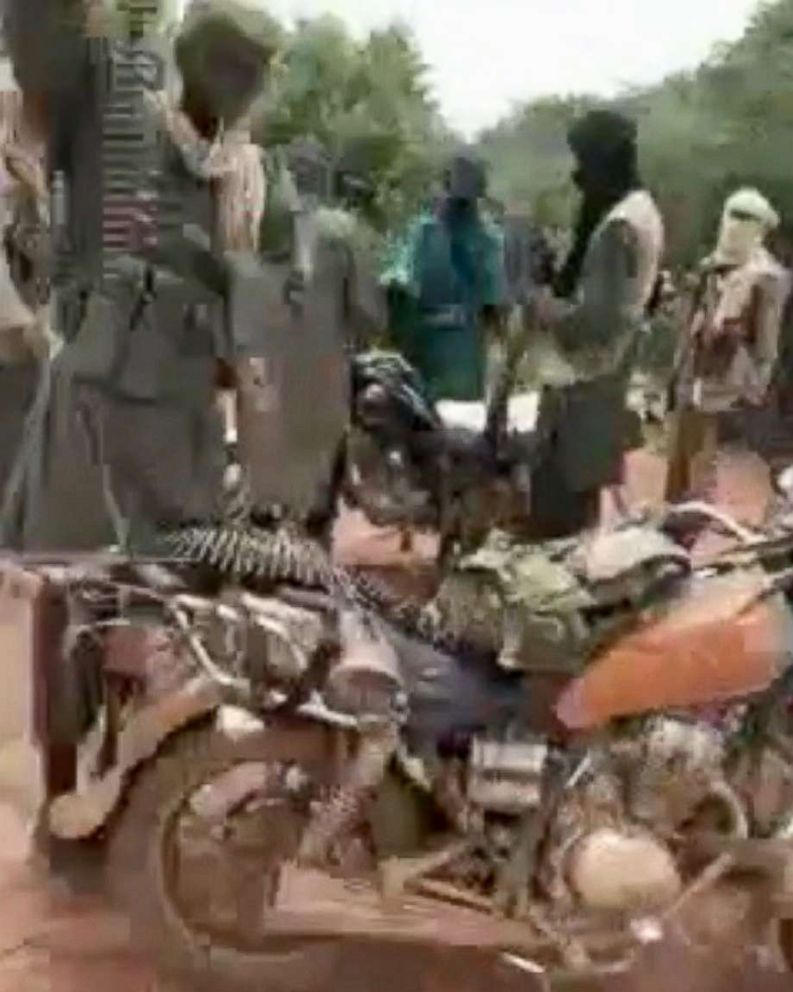 Speaking in three local dialects, the men repeated typical Islamist slogans, Attalah said, in what likely was a video intended to recruit locals to the group, which currently numbers fewer than 100 jihadis.
"It says if we capture them, what are we going to do with them. One of them says we'll decapitate them, another guys says we'll fight them with weapons," Atallah said.
No terrorist group has claimed responsibility for the attack, which Atallah said may be an indication that Walid and his men were unaware that they were striking American Special Forces.
U.S. forces have been in Niger for four years now, training local troops and going into combat themselves in a little-known war against terrorists of the Sahel region that involves both the U.S. military and the CIA.
Several senior U.S. intelligence officials told ABC News that the mission went from "reconnaissance" to "capture and kill" after the unit received intelligence that a high value target had been located, some eight hours away.
The patrol — which consisted of eight American Green Berets, four support U.S. special operations soldiers and 30 Nigerien soldiers — was ordered to move on his location but found nothing. The group was attacked as they returned from that amended mission, and two of the Green Berets and two of the American "enablers," including Sgt. La David Johnson, were killed.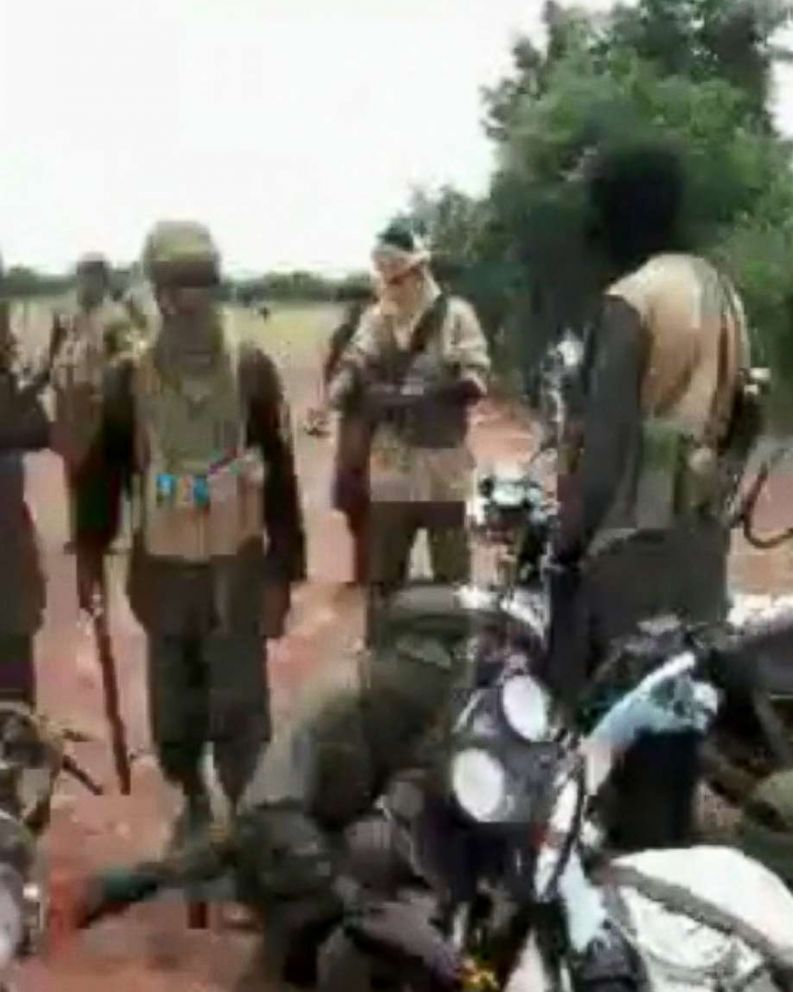 Exactly how and where Johnson died remains unclear, but a survivor of the attack praised him as a "war hero" who went "above and beyond" to defend his team. Sgt. Johnson's remains were not recovered for almost two days, officials have told ABC News.
Last week, U.S. Africa Command launched a formal investigation into the circumstances surrounding the ambush as questions continued to swirl weeks after the attack.
General Joseph Dunford, Chairman of the Joint Chiefs of Staff, addressed one of them in a Pentagon briefing on Monday.
"Did the mission change? That is one of the questions that's been asked," said General Dunford. "It's a fair question."