US-Made Bomb Used in Airstrike on Funeral in Yemen, Human Rights Watch Says
The bomb, dropped by the Saudi-led coalition, killed scores of civilians.
October 13, 2016, 12:35 PM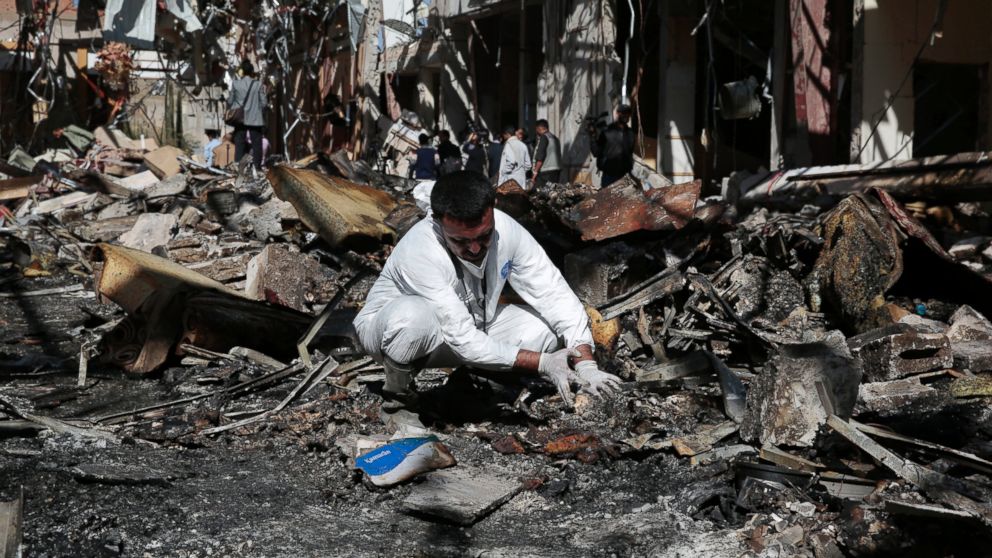 — -- An investigation has revealed that the U.S. manufactured a bomb that killed more than 140 people, mostly civilians, in Yemen this past weekend, according to Human Rights Watch.
The airstrike, on Oct. 8, 2016, by the U.S.-backed, Saudi-led coalition at a funeral service in Yemen killed scores of civilians, garnering international outrage.
A spokesman for United Nations Secretary-General Ban Ki-moon condemned the bombing in a statement, adding that "those responsible for the attack must be brought to justice."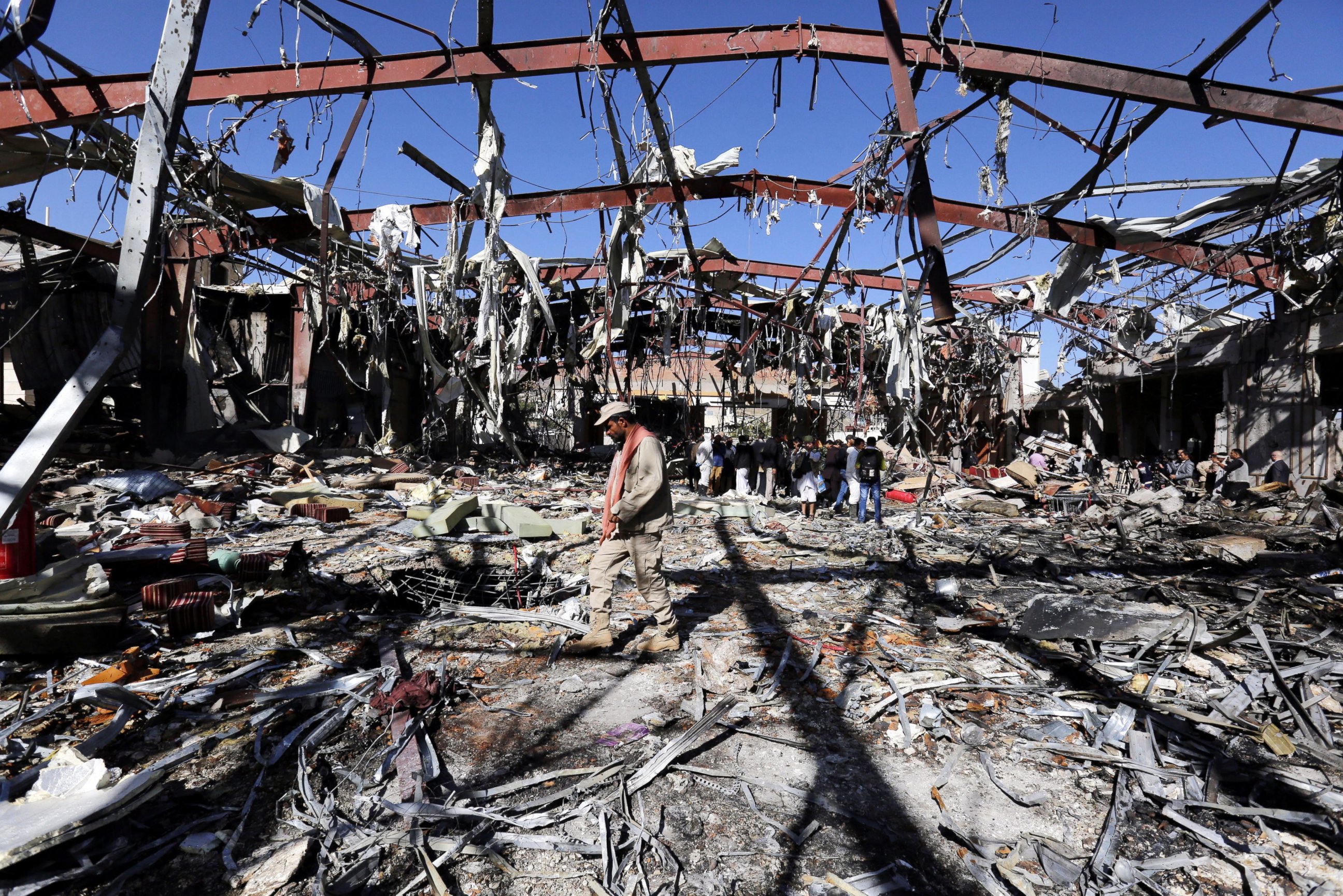 HRW called the attack an "apparent war crime" today and urged for an international investigation into the incident.
"After unlawfully attacking schools, markets, hospitals, weddings, and homes over the last 19 months, the Saudi-led coalition has now added a funeral to its ever-increasing list of abuses," Sarah Leah Whitson, Middle East and North Africa director for HRW, said in a statement today.
HRW identified the munition used as a U.S.-manufactured 500-pound laser-guided bomb after reviewing photos and video footage from the scene of the funeral service following the attack.
HRW called on the U.S. and other governments today to "immediately suspend arms sales to Saudi Arabia until it curbs unlawful attacks and credibly investigates those that have already occurred."
U.S. National Security Council spokesman Ned Price said the council was "deeply disturbed" by the reports of the airstrike on a funeral hall in Yemen.
"In light of this and other recent incidents, we have initiated an immediate review of our already significantly reduced support to the Saudi-led Coalition and are prepared to adjust our support so as to better align with U.S. principles, values and interests, including achieving an immediate and durable end to Yemen's tragic conflict," Price said in a statement earlier this week.
Just last month, U.S. lawmakers cleared the way for a new massive arms deal between the U.S. and Saudi Arabia to proceed, after voting against a resolution that would have blocked the sale of $1.15 billion worth of land military equipment from the U.S. to Saudi Arabia.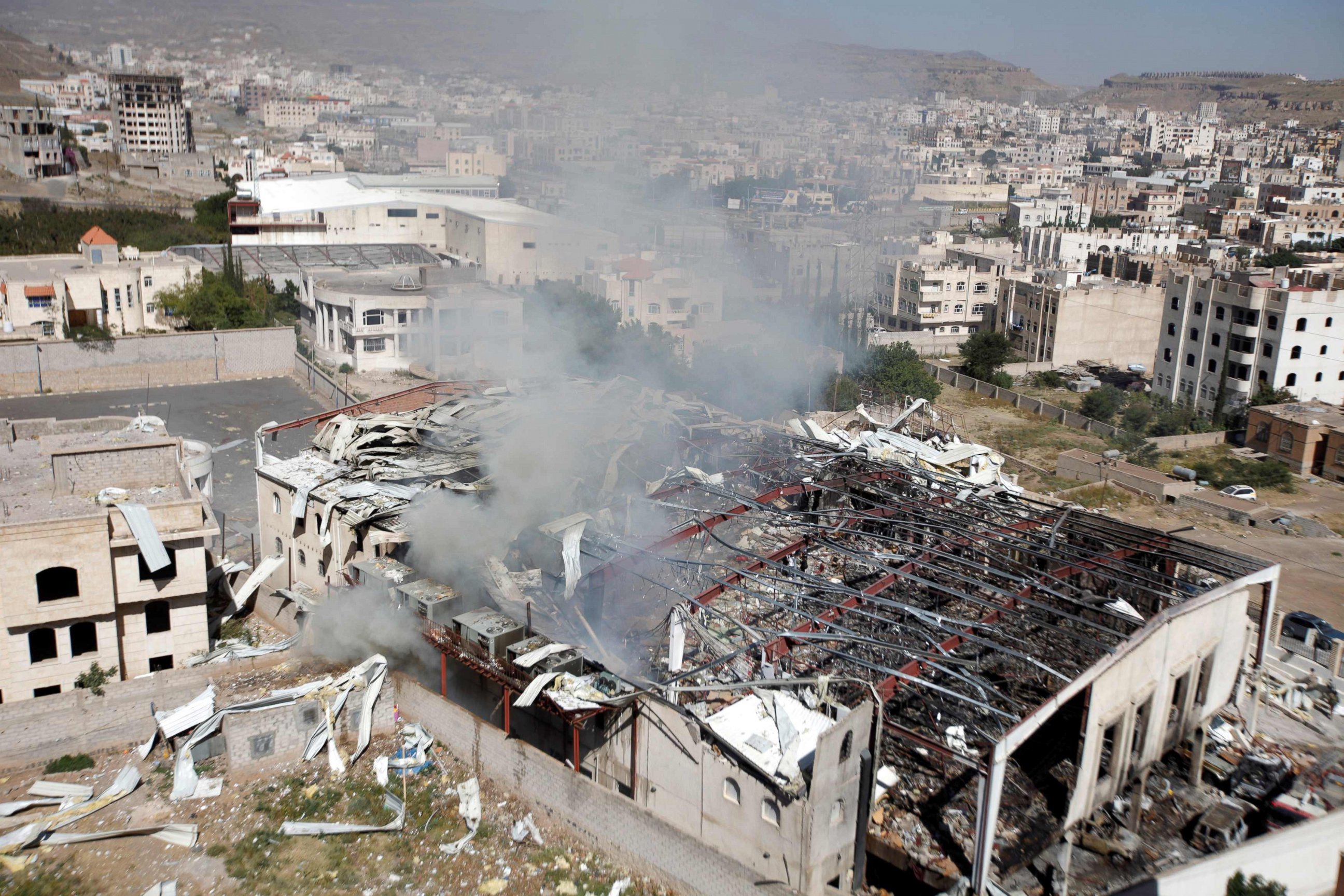 Advocacy groups have called on the U.S. for months to stop supplying weapons and assistance to Saudi Arabia because of the Saudi-led coalition's indiscriminate use of these arms on civilians in Yemen.
Amnesty International said last month that a U.S.-made bomb was used in a Saudi-led airstrike on a Doctors Without Borders (an aid group commonly known by its French acronym, MSF) hospital in Northern Yemen, which killed 11 and caused MSF to withdraw from the area, taking with it critically needed healthcare services.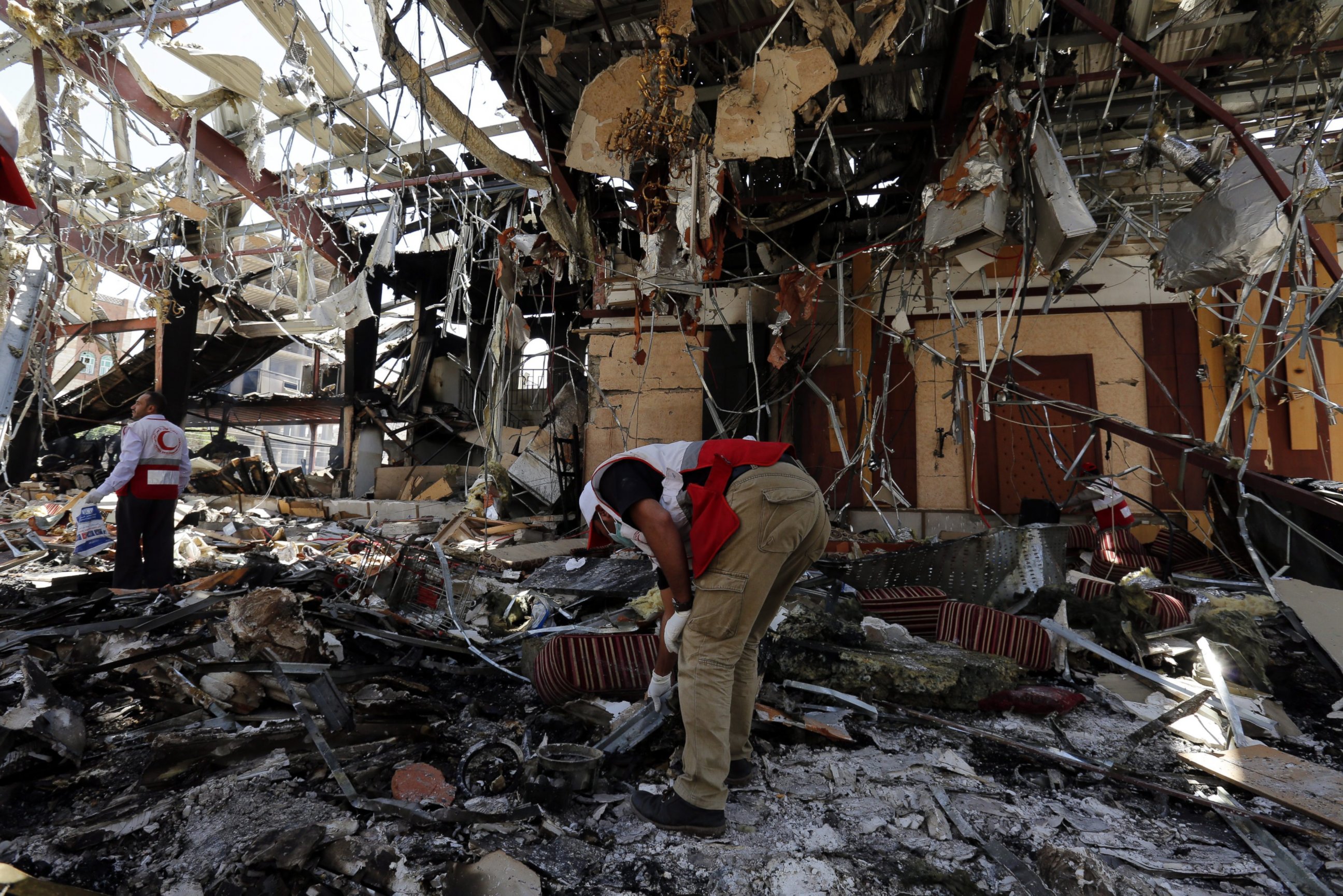 U.N. High Commissioner for Human Rights Zeid Ra'ad Al Hussein said in a statement earlier this week that, "the international community has a legal and moral duty to react robustly to the increasingly horrific levels of civilian casualties in Yemen."
"Since the beginning of this conflict in Yemen, weddings, marketplaces, hospitals, schools -- and now mourners at a funeral -- have been hit, resulting in massive civilian casualties and zero accountability for those responsible," Zeid added.