NATO forces are preparing for their largest exercise since 2002, one that sends a message to one nation: Russia.
Exercise Trident Juncture takes place in Norway and the surrounding seas later this month (Oct. 25 - Nov. 7) and involves 45,000 troops from 29 NATO countries, as well as partners Sweden and Norway.
With approximately 150 aircraft, over 60 ships, and 10,000 vehicles, the training exercise represents how NATO could respond to an enemy invasion of a European NATO ally.
But there's only one actor in the region the exercise is meant to deter.
"[Trident Juncture] will have a deterrent effect on anybody who might want to cross those borders, but one nation in particular," Adm. James Foggo, the top U.S. admiral in Europe and the commander of Allied Joint Forces Command Naples, told reporters on Friday.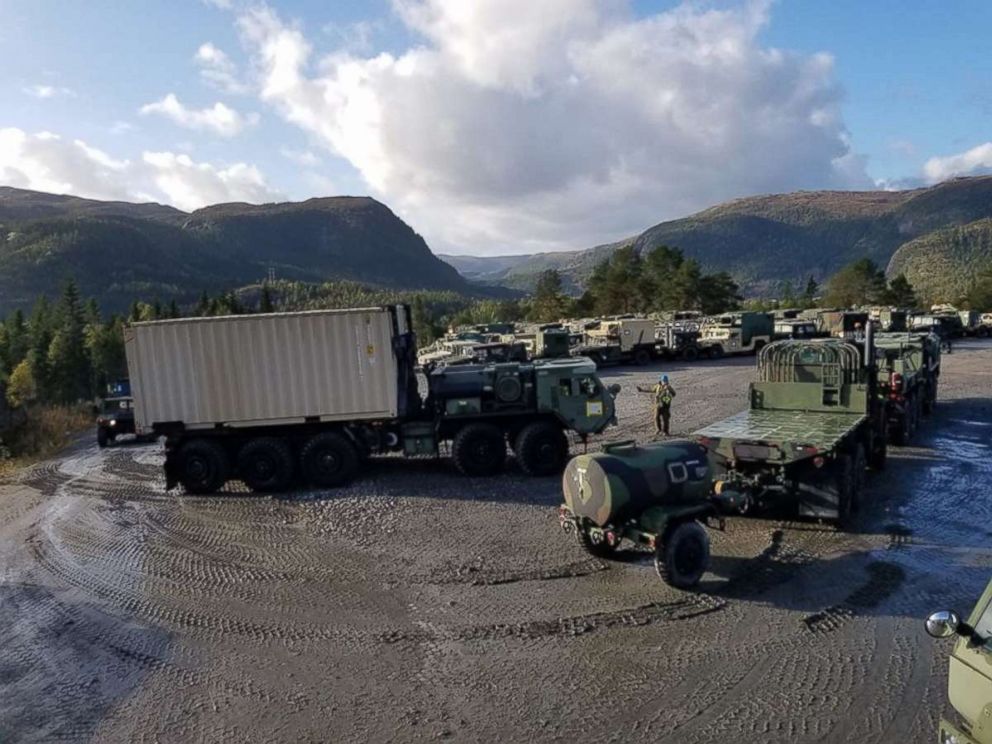 While NATO has invited the Russians to attend the massive exercise, Foggo said they have not accepted, but he expects they'll want to attend.
"It's in their interest to come and to see what we do. And they'll learn things. But you know what? I want them to be there so they can see how well we work together," he said.
Foggo noted that Russia no longer holds the naval capabilities it once did during the Cold War, downplaying the sophistication of its surface fleet. But he did warn about Russia's advancements in submarine warfare.
"Russia is not 10-feet tall, but they do have capabilities that keep me vigilant, concerned," Foggo said. "One of them is in the undersea domain."
The admiral told reporters that Russia has six Kilo hybrid-class submarines operating in the Black Sea and eastern Mediterranean armed with Kalibr cruise missiles capable of hitting any European capital.
"That's a concern to me, and it's a concern to my NATO partners and friends," Foggo said. "So we should know where they are at all times. Do I think that they would do something like that? No, I think they'd be foolish to do something like that. But, nevertheless, we should have that situation awareness. So it's in our best interest to have a better submarine force, and I believe that we do."
ABC News' Luis Martinez contributed to this report.