— -- American Girl's girl of the year doll for 2016 is a talented photographer and animal lover named Lea Clark.
Lea is the newest doll in the specialty line, which produces dolls depicting girls of diverse backgrounds and interests. The doll was revealed Thursday on "Good Morning America."
In a press release from the dollmaker, Lea is described as an adventurous 10-year-old girl who discovers a world of possibilities when she visits Brazil.
An action film based on Lea's adventures will debut in the summer. Three books — "Lea Dives In," "Lea Leads the Way" and "Lea and Camila" — will introduce readers to Lea's escapades, including finding an injured animal and visiting her brother, Zac, who is studying the Amazon rain forest.
The books were written by author Lisa Yee.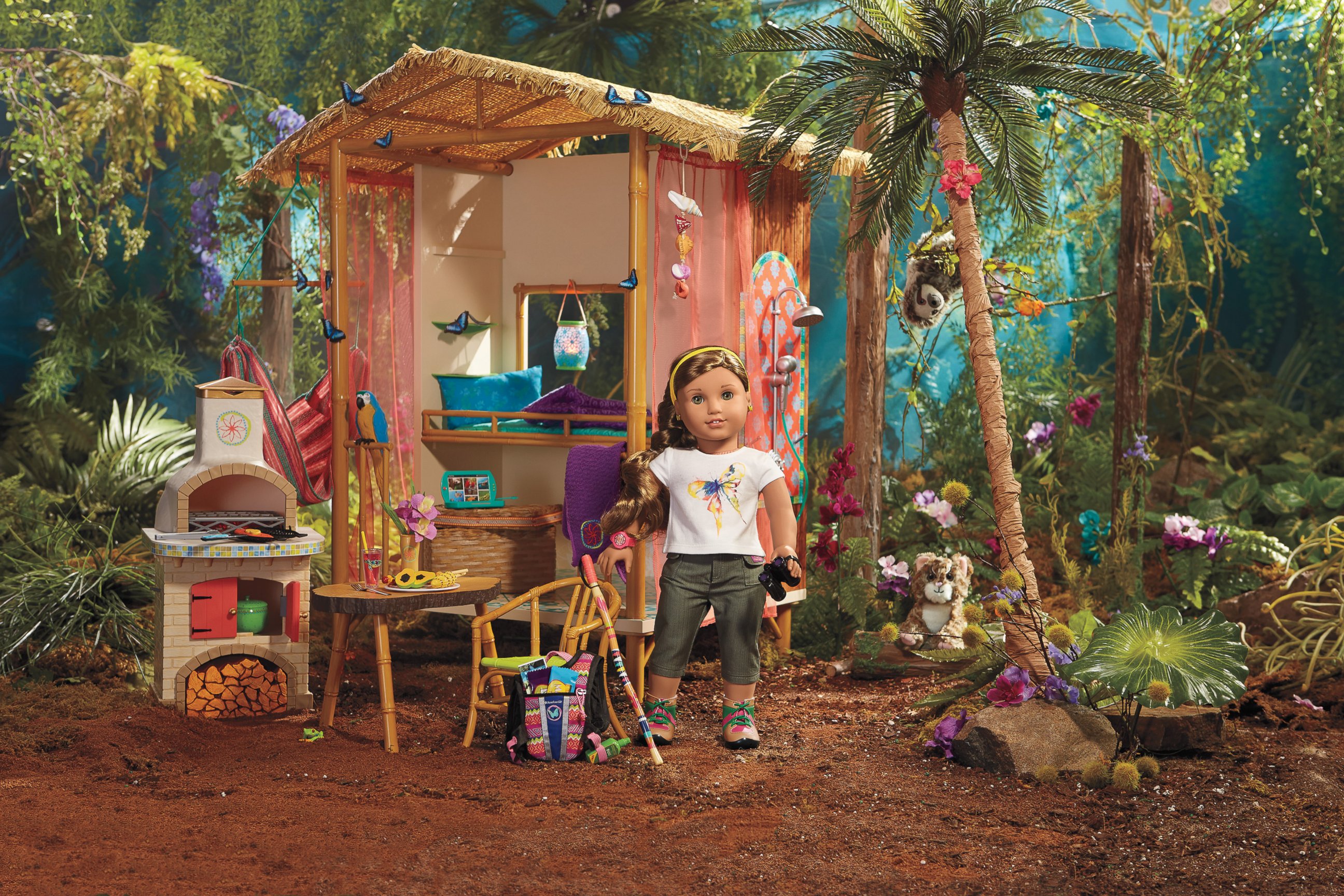 To show girls that they can help protect animals and their habitats, American Girl created a yearlong fundraising campaign to support the World Wildlife Fund. Through its Wild at Art campaign, the dollmaker is urging girls to use their artistic abilities to host an art sale and donate the proceeds to the fund.
According to the press release, American Girl has made a $50,000 donation to the fund to launch the campaign and will give $1 to the fund — for a maximum of $100,000 — for every purchase of one of three plush animals in Lea's collection.
American Girl will launch several other initiatives throughout the year designed around the story of the Lea doll, including a paid app as well as free and paid in-store events.
The doll will be available in stores starting Jan. 1.
Lea's collection includes a doll, tropical-inspired outfits, accessories and toys. The items will be available for purchase through American Girl's catalog, on the company's website, all of its retail locations and its specialty boutiques.
The American Girl doll for 2015 was Grace Thomas, who was described by American Girl as an avid baker and aspiring entrepreneur.
The Grace doll retailed for $120.