Beloved Cat Will Keep His Job at the Local Library After International Backlash
The Texas city council reversed its decision to evict the feline Friday.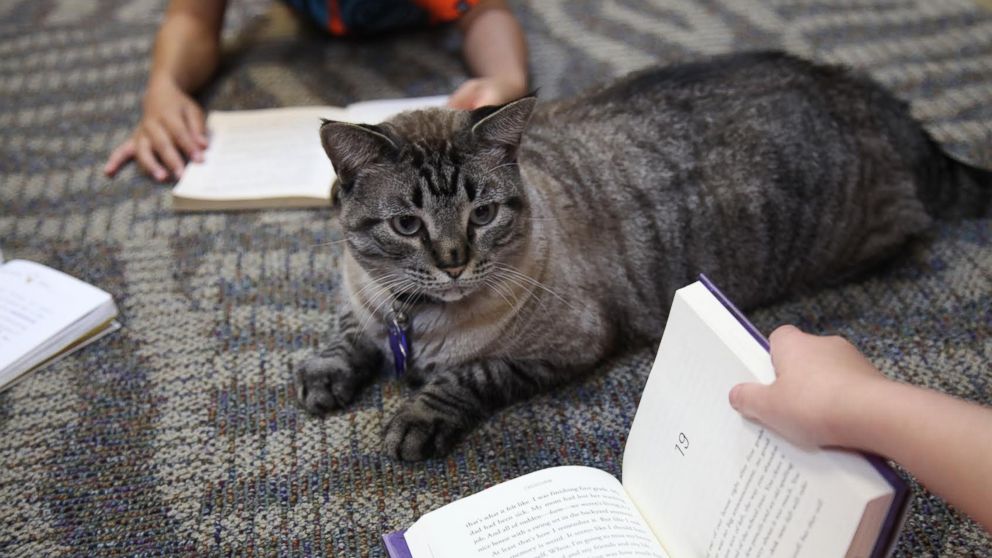 — -- Browser the library cat will not be facing unemployment after all.
The beloved feline, who was adopted by the White Settlement Public Library in Texas six years ago to help with a rodent problem, will remain in his home, despite a previous motion to remove him. The White Settlement city council voted unanimously on Friday to reverse its decision after its initial movement to evict the cat a few weeks ago received an incredible amount of backlash.
Ron White, the mayor of White Settlement, told ABC News that since the original motion to remove Browser, he has received more than 1,500 emails in support of Browser staying at the library. The emails came from all 50 states, Australia, Canada, Iceland, France, Germany, England, Guam, Malaysia and Singapore, according to White.
White himself has never been in favor of removing Browser and it remains unclear why the councilmen suddenly took issue with the cat.
One of the largest arguments against Browser was the inconvenience he presents for community members with a cat allergy. White maintains that an air purifier in the library removes over 99 percent of allergens from the air.
The motion to reinstate Browser was introduced by Elzie Clements, the very councilman that initially led the movement against the cat. White said he does not think the councilmen who motioned to oust Browser realized the amount of backlash it would elicit. "I don't think they understood what they had done to begin with and how it would affect everybody," he said.
The city was largely in favor of keeping the cat, collecting over 1,000 signatures for a petition in his favor.
Now that the controversy is behind the small city, White said he is glad it's all over with. "It was a waste of time and money. It was ridiculous to do that and they did it without thinking ahead," he said. "It was absolutely wrong to begin with."
Clements did not immediately respond to ABC News' request for comment.