— -- A 7-year-old California boy has already saved more than $10,000 for college after starting a recycling business at the age of 3.
Ryan Hickman, of Orange County, California, became passionate about recycling four years ago after accompanying his dad on an everyday errand to a local recycling center.
"It was a Saturday and my wife was getting something done at the house so I took him with me," Damion Hickman told ABC News. "It was more of just a task that I had to get done that I brought him with me to do."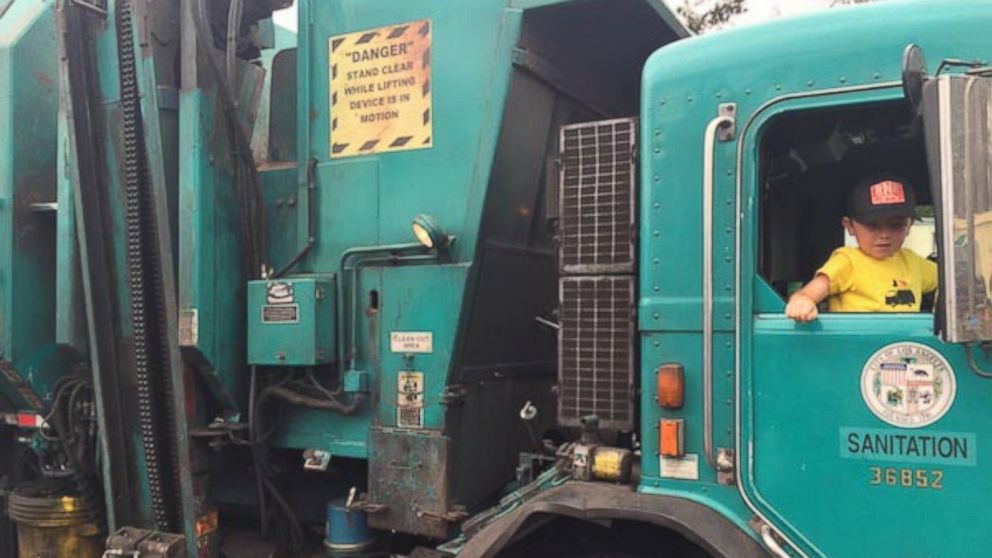 He continued, "He loved it so much and then shortly thereafter they were talking about environmental concerns at preschool and he latched on to it."
Ryan informed his dad not long after their first recycling trip that he had started a business. While Hickman was at work, Ryan and his mom, Andrea Hickman, went to homes in their neighborhood distributing plastic bags to neighbors to collect their plastic and glass bottles and cans.
Now at the age of 7, Ryan oversees an operation that spans close to five neighborhoods, a golf course and multiple local businesses. The locals drop their recyclables off at the Hickmans' home or Ryan and his parents pick them up.
The Hickmans, led by Ryan, then drop the recyclables off at the local recycling center and Ryan saves the money he collects from the plastic bottles.
"I'm his driver and I have to lift the heavy stuff but, to be honest, the focus is him," Hickman said of his son. "If he decided tomorrow, 'I'm done with this,' it'd be over."
He added, "That's what's been so amazing to us is just his focus on this."
Ryan, a second-grader, told local ABC station KABC-TV that he has recycled 200,000 cans and bottles to date and gave credit to his family for their help, and speed.
"If it's me, my dad and my mom and my grandma doing it at the same time, one bag will be gone like in, let's say, two minutes," Ryan told the station.
Ryan's efforts were recognized Tuesday by members of the San Juan Capistrano, California, city council, who presented Ryan with a conservation award.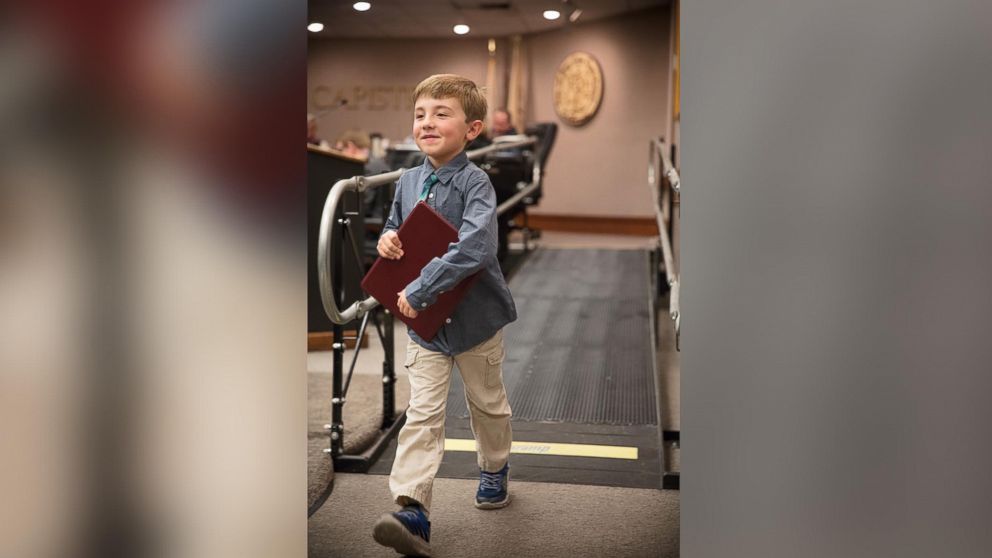 Ryan has now also started selling on his website T-shirts designed by Hickman, a graphic designer. All proceeds from sales of the T-shirts are donated to the Pacific Marine Mammal Center in Laguna Beach, according to Hickman.
Ryan has so far donated around $1,500 to the Pacific Marine Mammal Center, a spokeswoman told ABC News.
"The moment we met him, he instantly put a smile on everyone's faces, Michele Hunter, the center's director of animal care, said in a statement. "Having someone at such a young age aware of the environmental problems coupled with his high energy and inspiring passion for his recycling gives us hope for the future. We are so fortunate to have Ryan involved with The Pacific Marine Mammal Center and his love for marine mammals, we are so proud of his accomplishments."
Though Ryan loves animals, his career goal, for now, is to become a trash collector.
"If we have to go somewhere and it is trash day it's a struggle," said Hickman. "He wants to be around to see the trash pickup."