— -- This creative couple's love is a match made in musical heaven.
Luke O'Brien, a musician, and his wife, Kathleen O'Brien, made an epic music video during their wedding in the pouring rain.
"The timing of it was really crazy," Luke O'Brien, 30, of Philadelphia told ABC News. "The moment 'You may now kiss your bride' [was said] the skies opened up. It was so perfect. It set a really cool mood for the day. It could have potentially rained on our parade, but after it was over, everybody was like, 'Whatever, let's just go have fun.'"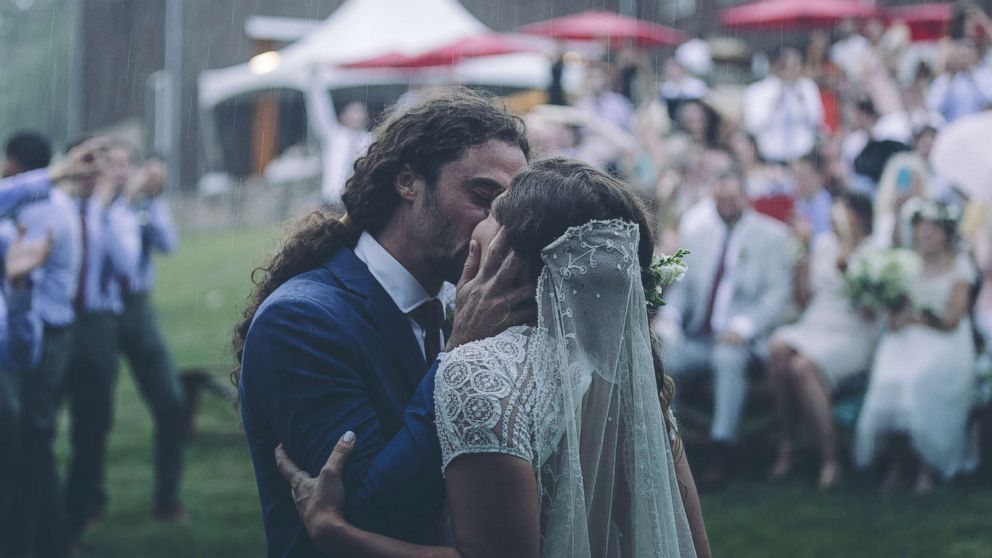 Cameras were rolling at the exact instant "a crack of thunder roared from the heavens and the sky opened up, soaking everything in its path," he explained.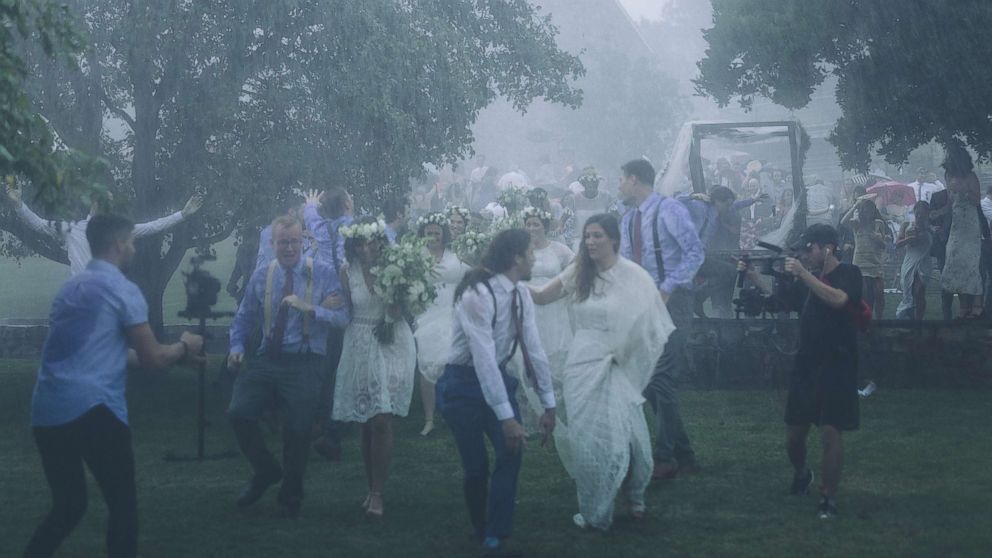 The lush green fields and unexpected downpour at their rural Chester County, Pennsylvania, wedding made the perfect backdrop for his original song, "Old Love," which he wrote for his beloved bride.
"At its core, the song is really about being in a relationship that has such a long history," said Luke. "We've known each other for 13 years and in those years it wasn't always perfect. We went our separate ways but kept in touch because we've always loved each other. It still feels like I have a crush on her. I've never lost that with Kathleen."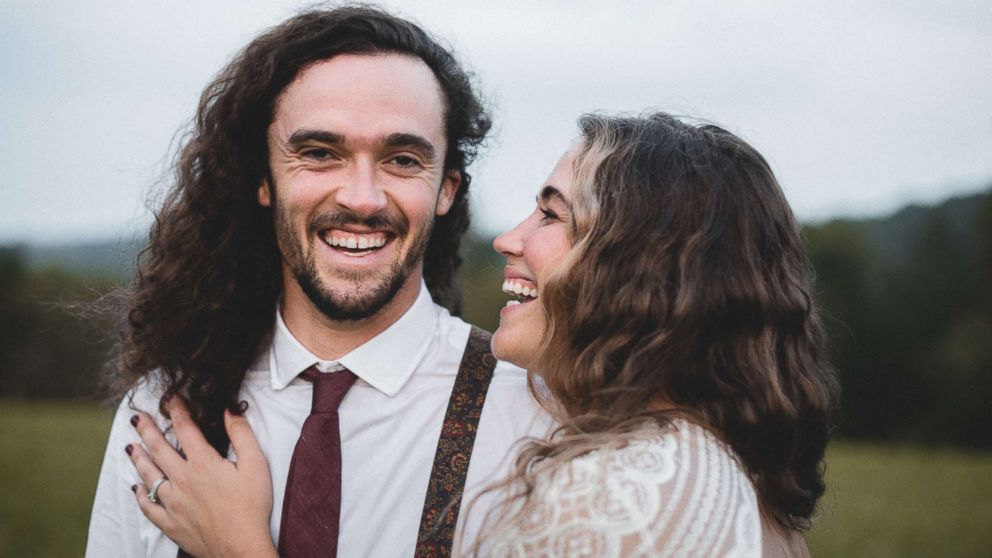 The song holds special meaning to the couple. He wrote it just for her while recording and working in Denver, Colorado, and used it to propose to the shocked Kathleen when he returned.
"I feel like I've been living a fairy tale," said Kathleen. "When he proposed, the day before I was at a bachelorette party and I remember telling the girls we don't have the funds to get married and we already feel like we're married. And literally the next day he proposed. It was a whirlwind from then."
When Luke first introduced the idea of shooting the music video during their actual wedding, Kathleen, 28, was a bit skeptical, not wanting to take the time away from their guests or special day. But after about an hour, she came around, realizing it was a symbol of how their love has come full circle.
"We started dating in high school and he started his music career in college," she said. "We started doing music videos together when he was 20 or 21. Now he's 30. It's the next stage in our lives. He's such a great person. I feel so lucky that we are going to continue our life together. That he chose me and I chose him, and I feel really blessed. It's kind of metaphorical. We started as such a raw, young couple and we turned into this upbeat, full blown song and it's really fantastic."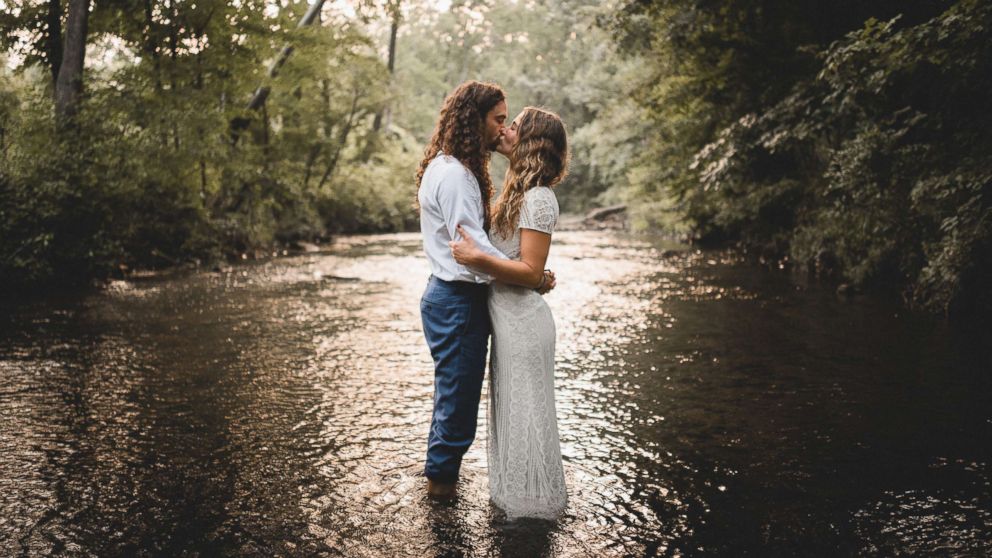 Even with the rain, which the newlyweds agree was an "unbelievable moment" during their ceremony, the music video is something they will cherish forever.
"I still look at it and smile so big, and I feel like it's always going to feel that way for the rest of our lives," said Kathleen.
Added Luke, "It's always going to be such a cool thing to look back on. If times ever get tough, it's nice to have that to remind ourselves of how lucky we are and how happy we make each other."