— -- A mobile dating app claims to know which cities and states have the most and least attractive people, and the company behind the app says it has the research to prove it.
Clover, a dating app for smartphones similar in concept to Tinder or Grindr, believes that "mutual attractiveness" is the foundation of most successful relationships, which is why the company developed its own scoring system in order to find out where the most and least attractive people live in the United States.
Clover states that its system is able to "accurately asses a person's level of attractiveness." After analyzing data from 500,000 users, Clover published a list of the most and least attractive cities and states in the U.S.
In the category for "Most Attractive Women," Clover's data analysis determined that Connecticut and Manhattan hold the number one spot in their respective categories.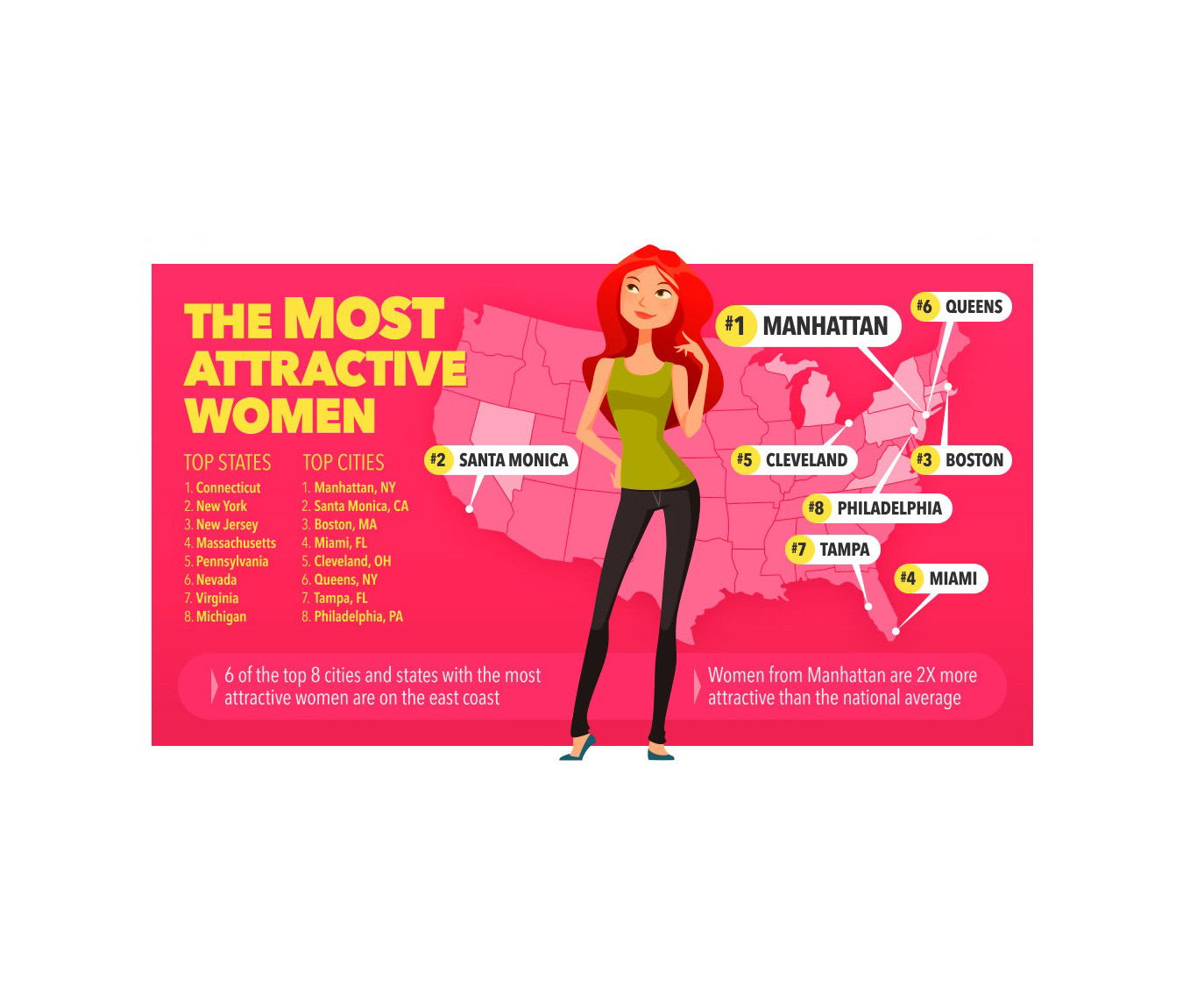 "We think that population density may be the reason there are more single, attractive women available on the East Coast versus the rest of the U.S.," said Isaac Raichyk, CEO of Clover.
The Clover scoring system determined that the most attractive men live in Montana and Jacksonville, Fla.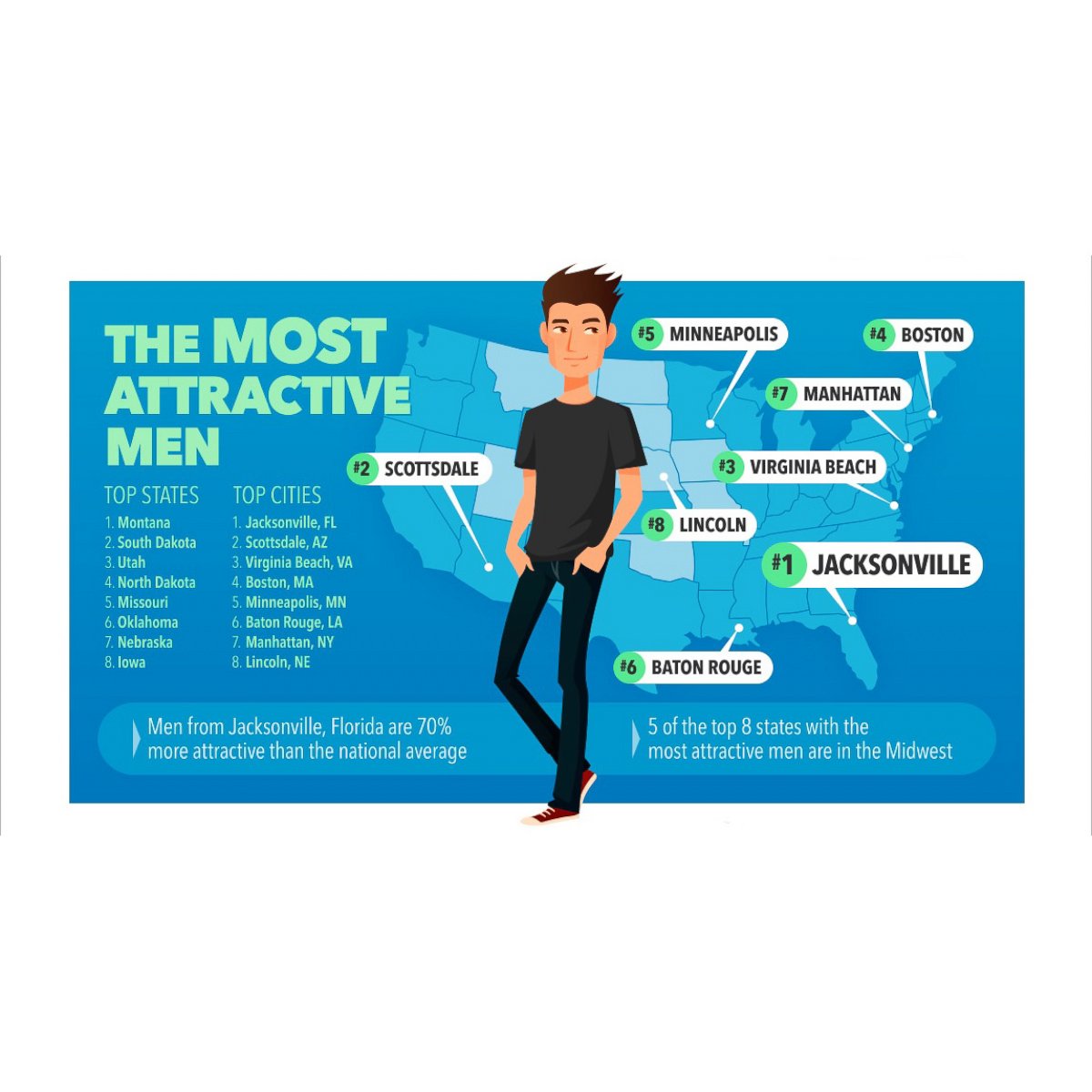 "Women seem to be most attracted to the rugged outdoors type which might explain why states in the Midwest rank so high," Raichyk said.
As for the locations with the least attractive populations, Clover determined Mississippi and Oklahoma City, Okla., have the least attractive women in the U.S.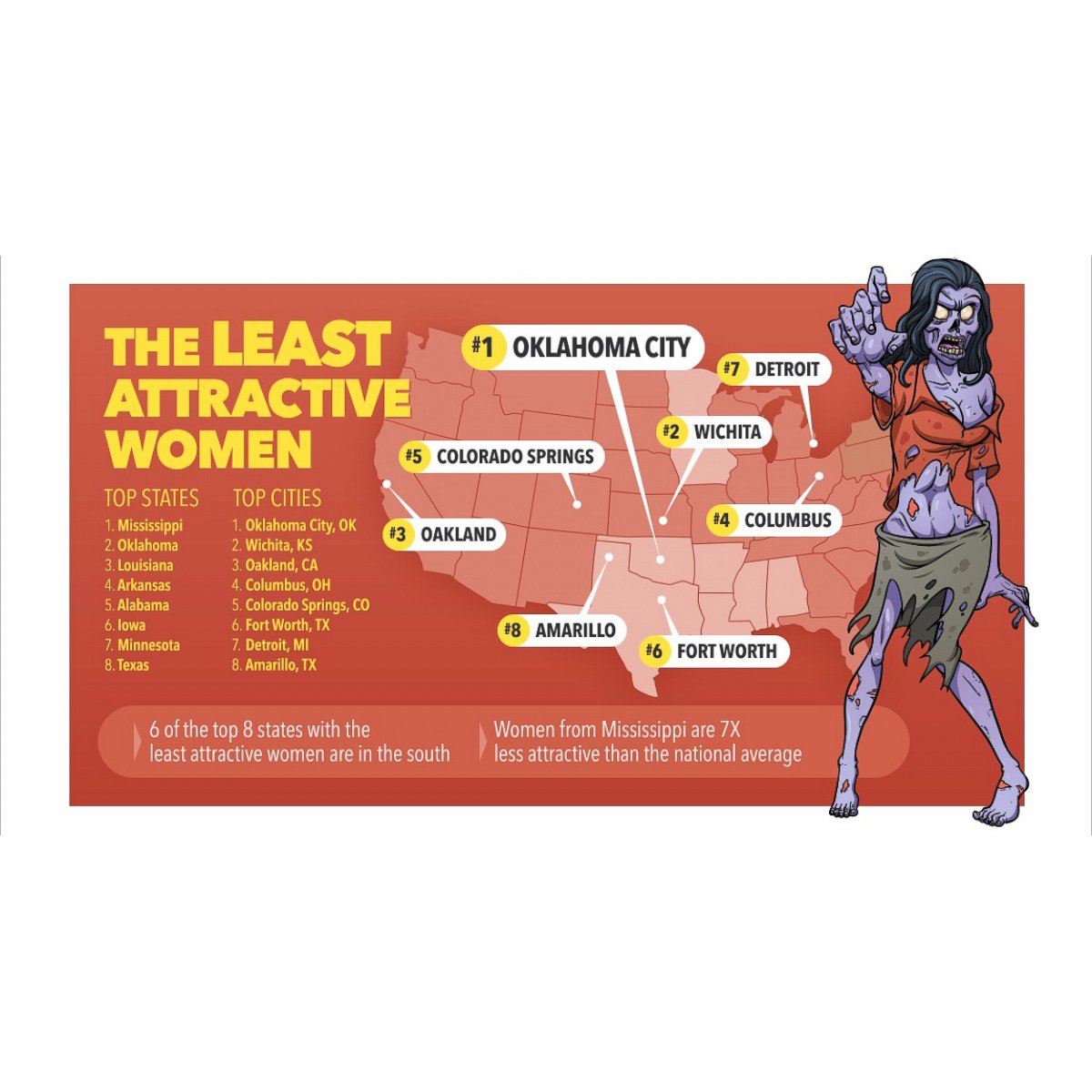 Rhode Island and Sunnyvale, Calif., are home to the least attractive men in the country.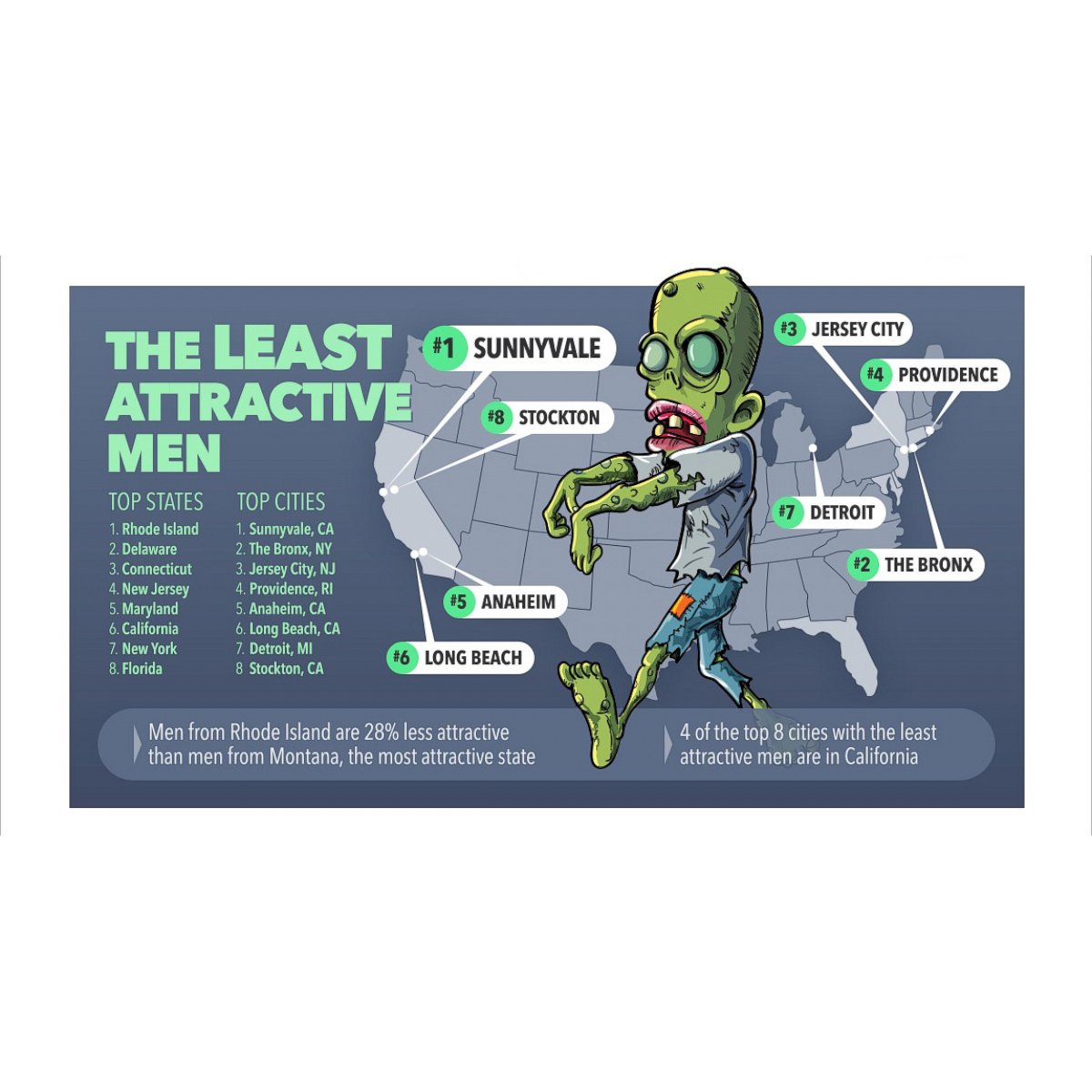 While Clover did not disclose the specifics of its scoring system, it did reveal that its findings are based on the "quality of interest and interaction a user receives from other users compared to other users."