This couple's enchanting Fairy Tale wedding at Disneyland will blow you away
Happily ever after has nothing on this Disney-obsessed couple.
September 21, 2017, 3:26 PM
— -- Happily ever after has nothing on this Disney-obsessed couple.
Sarah Kabiling and Gilbert Hernandez tied the knot on Sept. 8 with a lavish Fairy Tale wedding at Disneyland.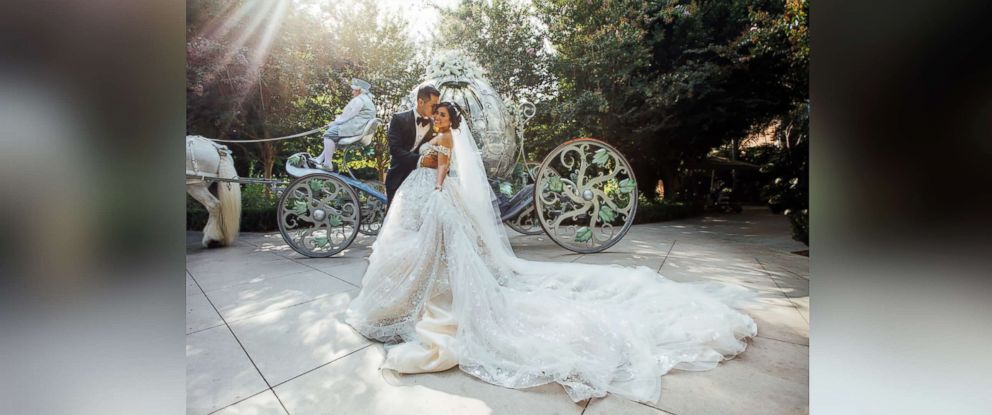 Choosing to have their big day at Disneyland was a no-brainer for the couple, who said they've both loved Disney since they were kids. It's also where they took their first vacation together as a couple, so the continuation of their fairy-tale love story seemed fitting.
"Gilbert and I wanted to showcase our love for each other at a place where our photographer could capture the magic in the air!" Kabiling, 29, wrote to ABC News. "Disneyland is a place where the sky's the limit, and where everyone dreams of reaching for the stars! Walking through the parks is a constant reminder that with faith, hard work, and a little bit of pixie dust, anything is possible."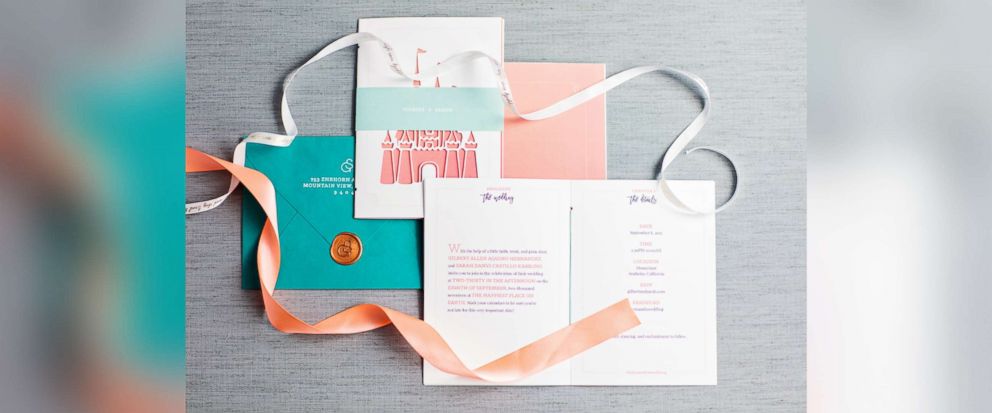 They began planning months in advance, reaching out to Disney's Fairy Tale Weddings team, which has helped couples around the globe "live their fairy tale" for more than 25 years. The team hosts more than 4,000 weddings across various Disney destinations, with intimate celebrations starting at $3,500 or $12,000 for a fully custom wedding.
"Our Disney's Fairy Tale Weddings provides couples a one-stop shopping for all of their wedding planning needs from immersive wedding locations, from floral to decor, world renowned entertainment, food and beverage, photography/videography and all of the trimmings for their wedding event," a Disney spokesperson wrote to ABC News. "Our dedicated Disney Wedding Planners help design and take care of all of the wedding elements so couples can relax and enjoy their day."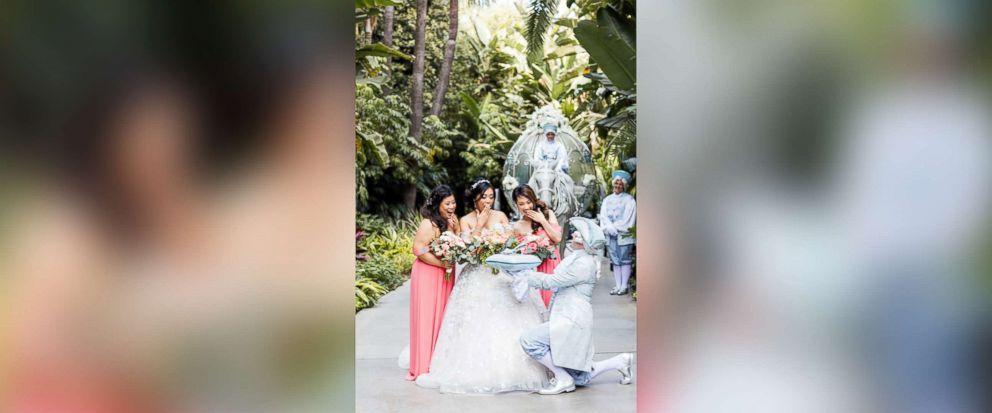 And relax they did.
"We gave them our color scheme and a collage of what we wanted our wedding to 'feel' like," the bride explained. "Our collaboration with them was a give and take. We gave a couple ideas, and they came up with more. We loved helping design our wedding to be unique and our own fairy tale! Working with Disney for our wedding was so much fun because it was the perfect blend of tradition and imagination."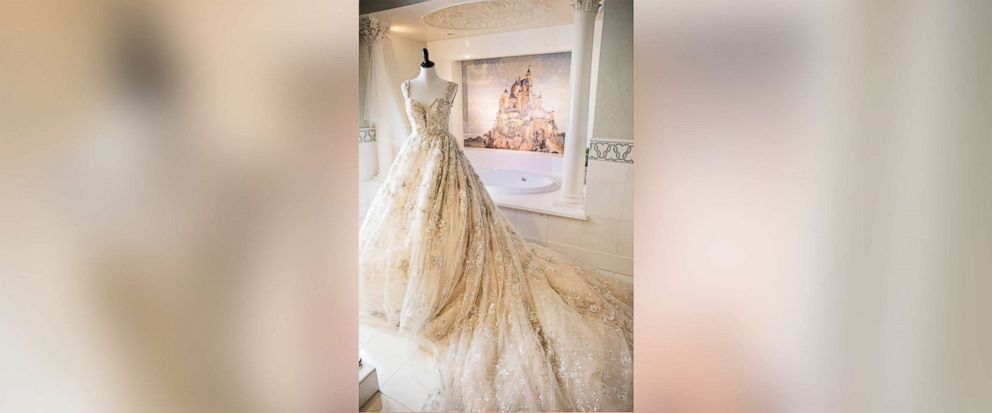 Every enchanting detail of their big day was planned to the nines and perfectly fit for a princess.
"Sarah's always been my princess, and I wanted us to have a wedding that truly makes her feel like one," said Hernandez, 33.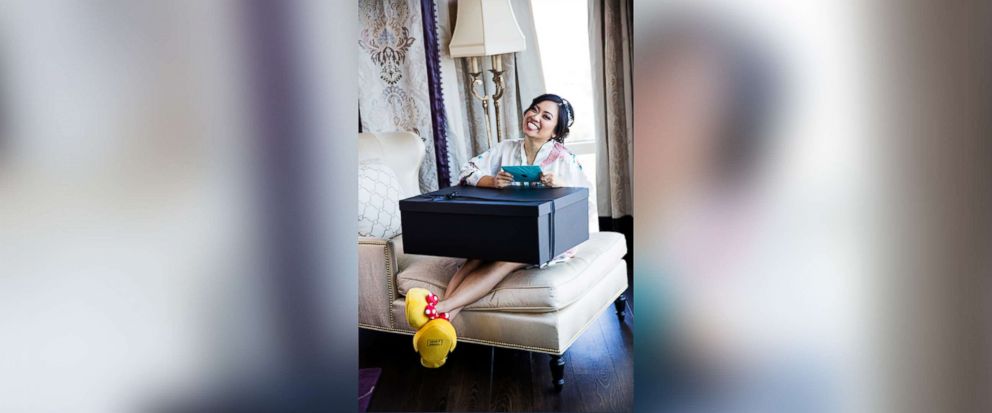 The couple had a Cinderella carriage, Disney movie-themed tables, an "Up"-inspired mailbox for their cards and a magical wand exit, of course.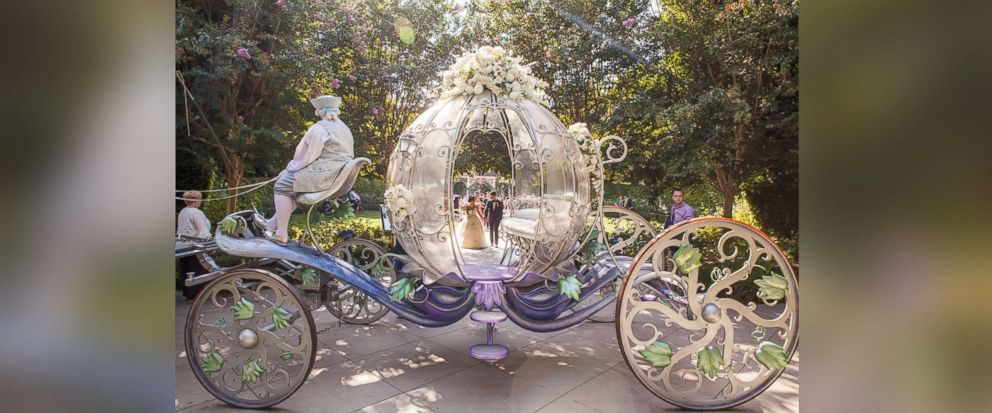 "We were inspired to have a fairy-tale wedding at Disneyland because we wanted to share the magic and wonder we feel when we're at the parks with our closest friends and family," said Hernandez.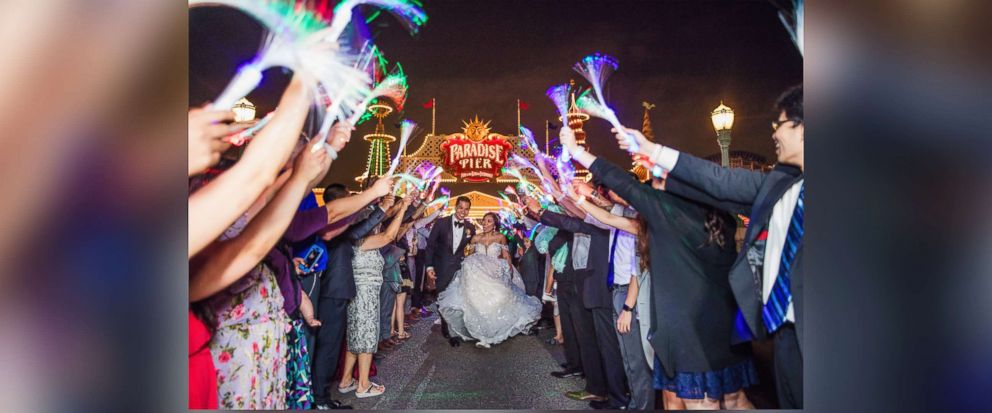 The newlyweds said their big day was a "dream come true," complete with a visit from Mickey and Minnie Mouse.
"It's like everyone had the heart of a child once again, and that's what we wanted," Kabiling said.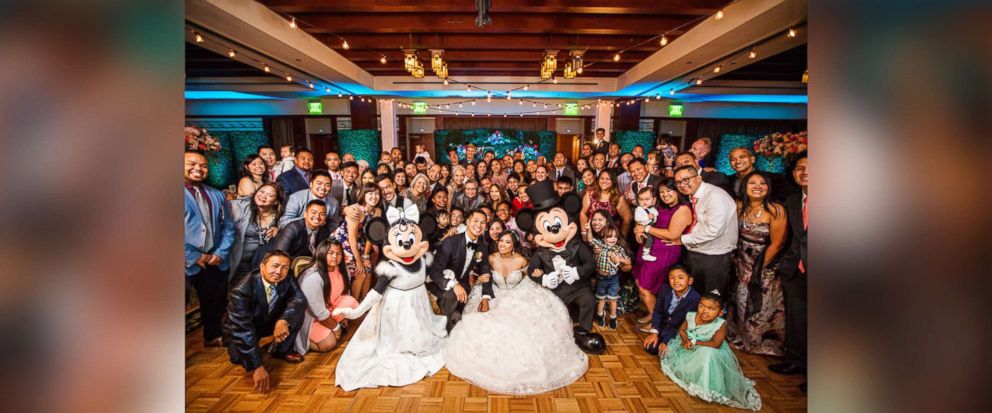 The bride said the wedding was flawlessly tailored to their personalities.
"It wasn't a wedding for Cinderella in a castle, or on a boat like Ariel, but it was perfectly perfect for us. Our perfect Disney Fairy Tale wedding day," she said.The happy couple is leaving soon for their honeymoon to celebrate Kabiling's 30th birthday in the Maldives, Paris and New York.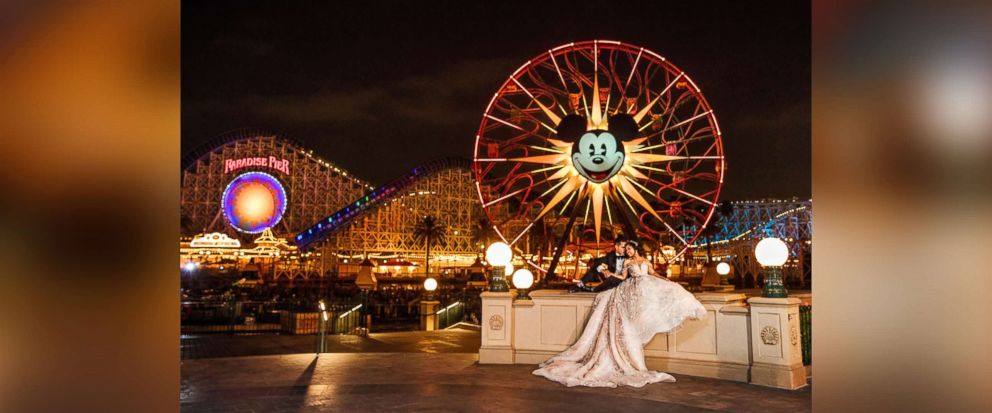 Disney is the parent company of ABC News.