— -- Have you ever taken a yoga class? How about a class where goats are strolling around and interacting with the yogis? That's what happens in Willamette Valley, Oregon, where Lainey Morse started goat yoga classes in August 2016.
Morse said a goat therapy idea first came to her during a rough period in her life. "It's impossible to be sad and depressed when there's baby goats jumping around," she said.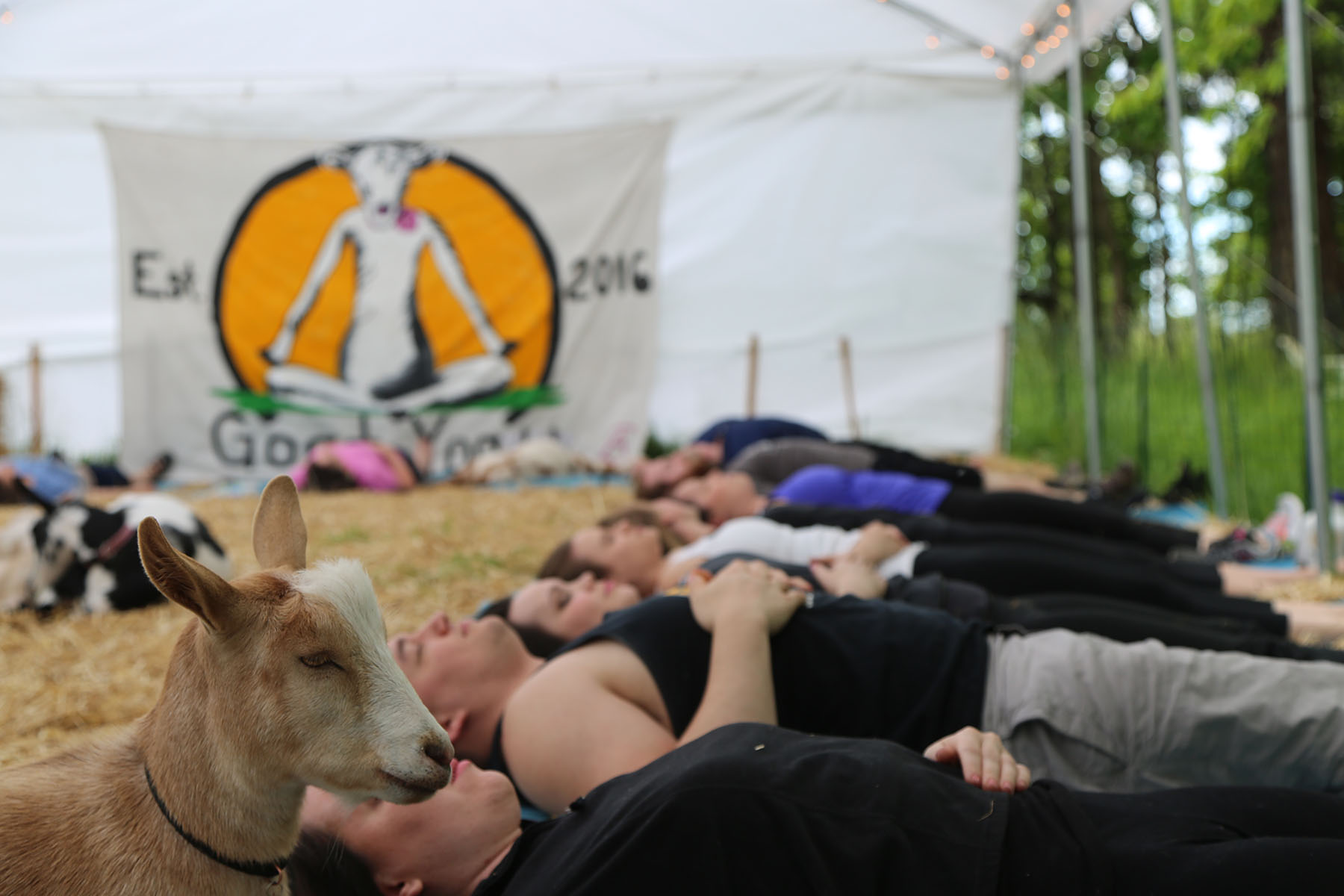 The 45-year-old already had goats as pets on her farm. The idea originally started as a goat happy hour, where people would get to spend time with the animals. At one of those events yoga instructor Heather Davis asked Morse if she would be interested in mixing in yoga.
"I said the goats would be all over the humans [in the class], and [Davis] said 'cool,'" Morse said. That's when goat yoga began.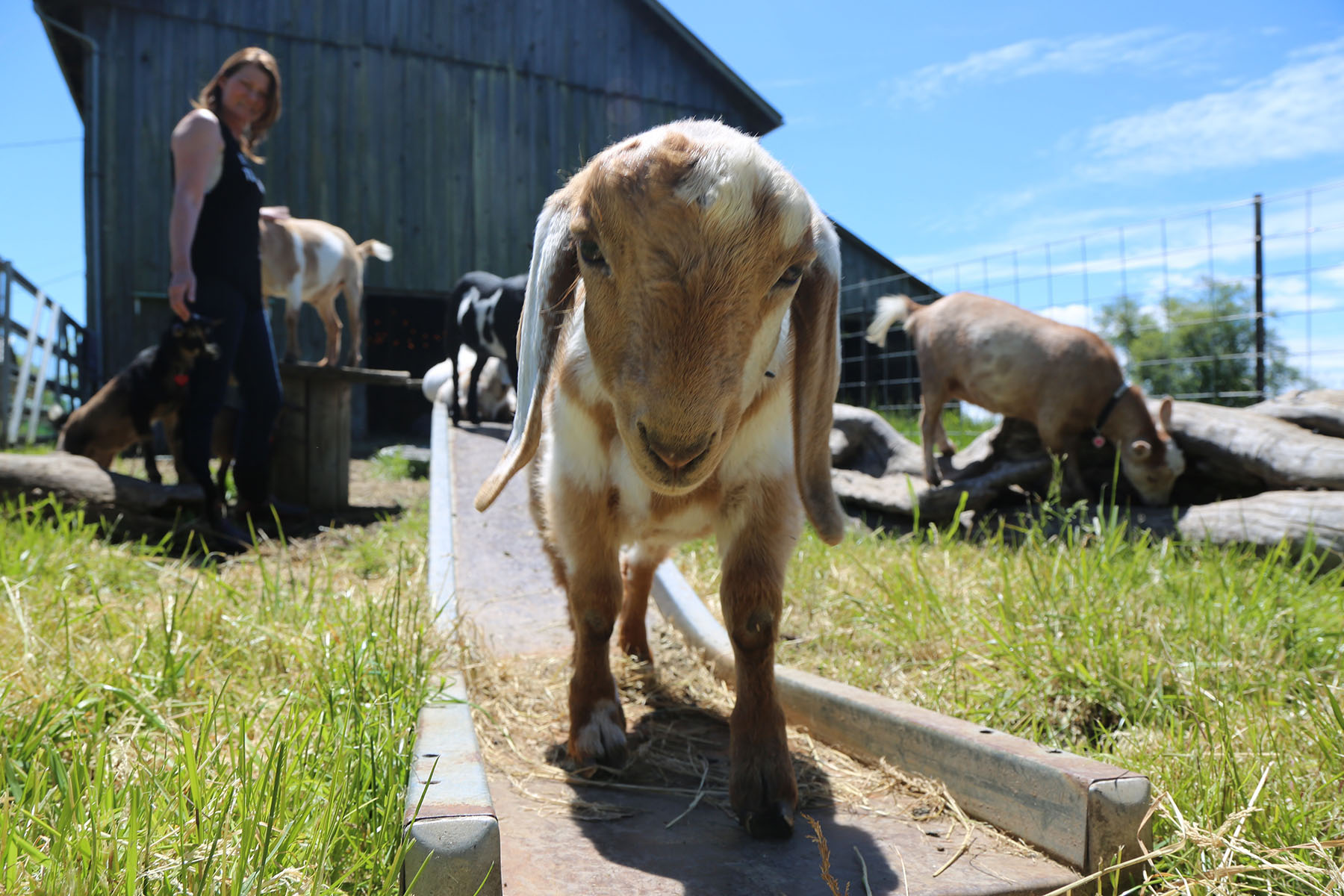 Morse takes, on average, eight goats to the 30 minute classes. They range in age from a few weeks old to 2 years old.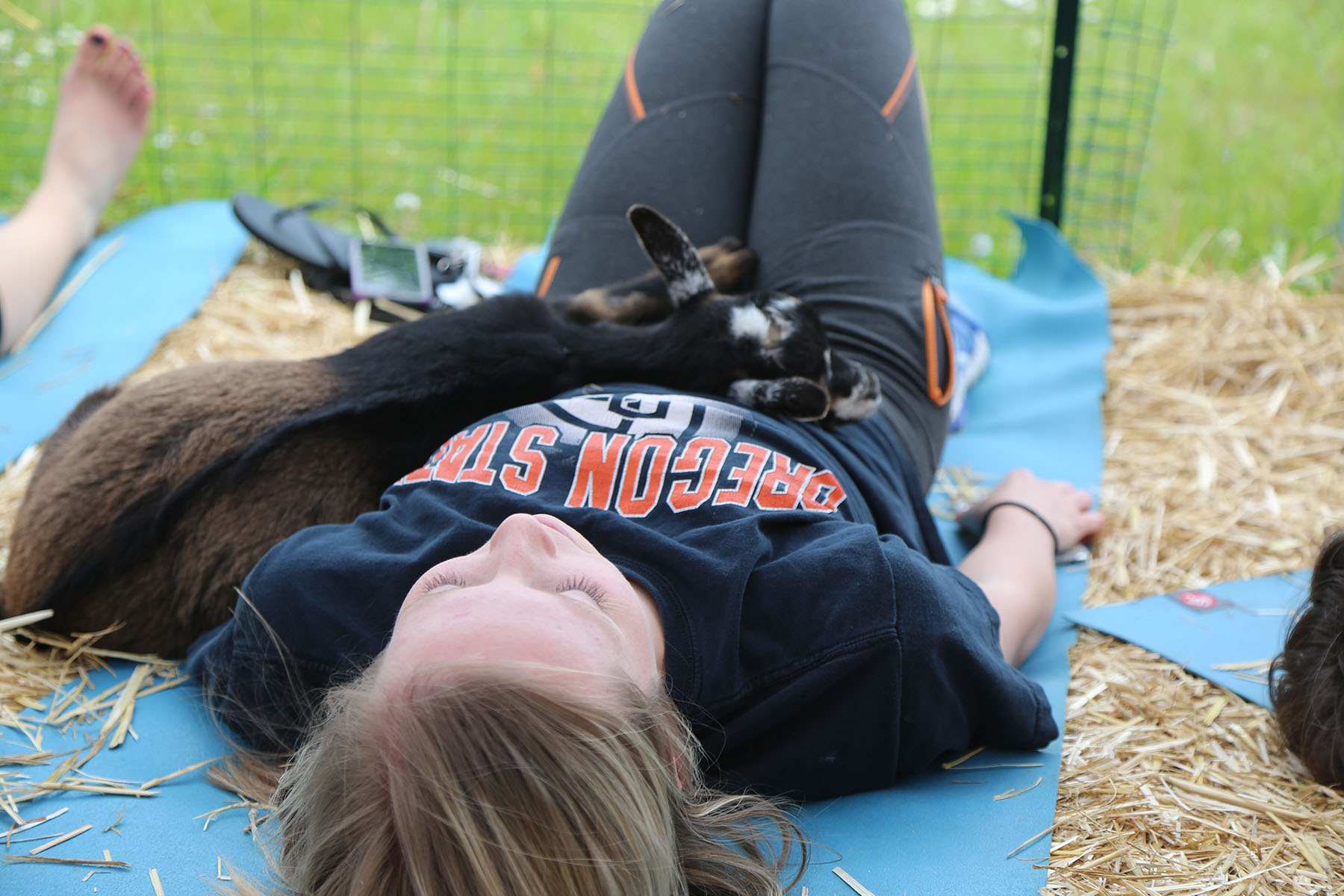 "Goats don't need a bond with a human. A stranger can walk in a barn, and a goat will come up to you and want to nuzzle you and be pet," Morse said as to why goats make good therapy animals.
Morse said her business has expanded so much that she quit her marketing job and had to move the yoga from her farm to an inn and a vineyard in the area. She is also in the process of trademarking "Goat Yoga."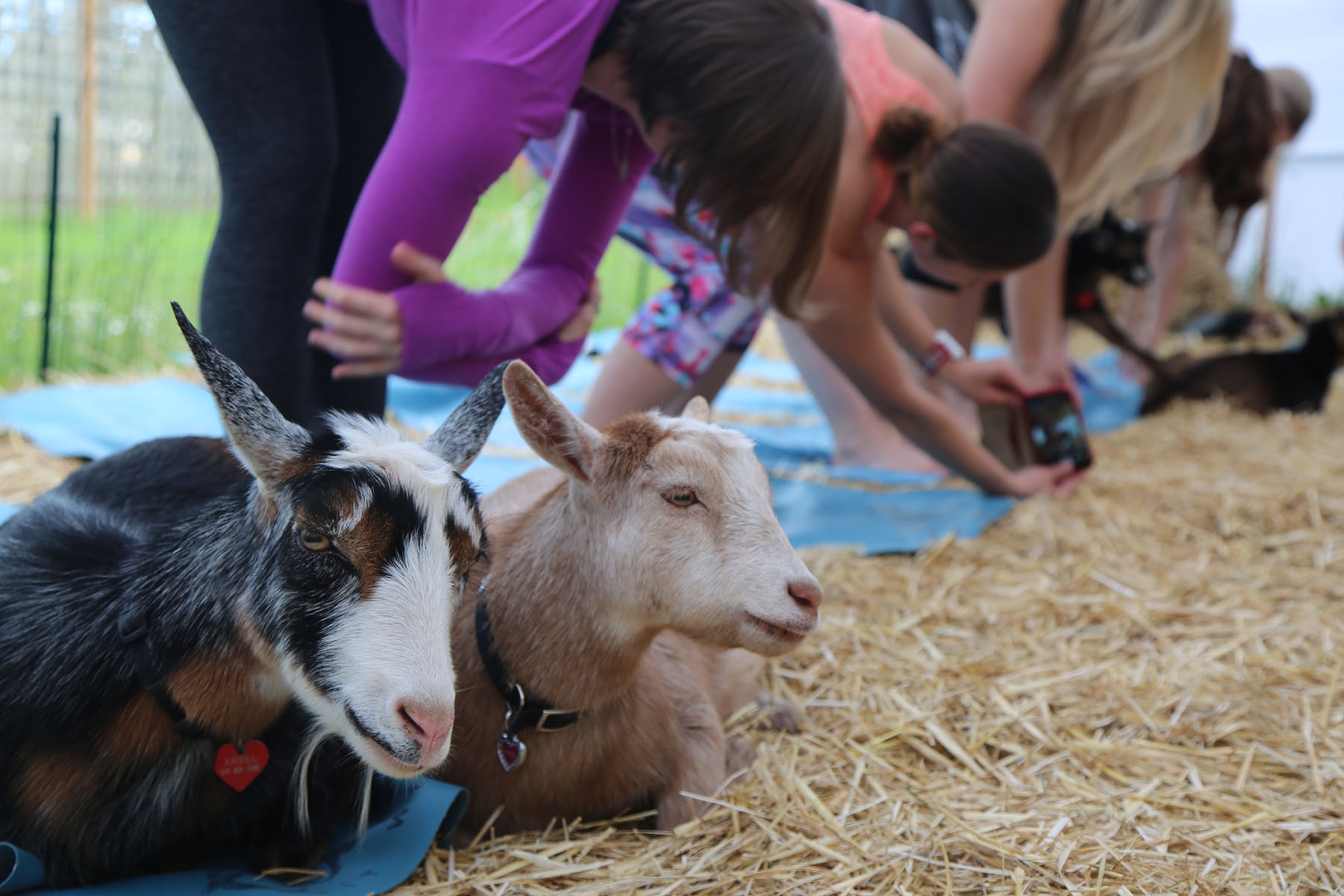 "It might sound silly, but the way these classes are working, it's becoming deeper and bigger than I thought," Morse said. "I have people that have cancer and are going through chemo, and their main goal is to come to a goat yoga class when they're done."
Morse said she surfers from Sjogren's syndrome, an immune system disorder, and that the goats help her day in and day out.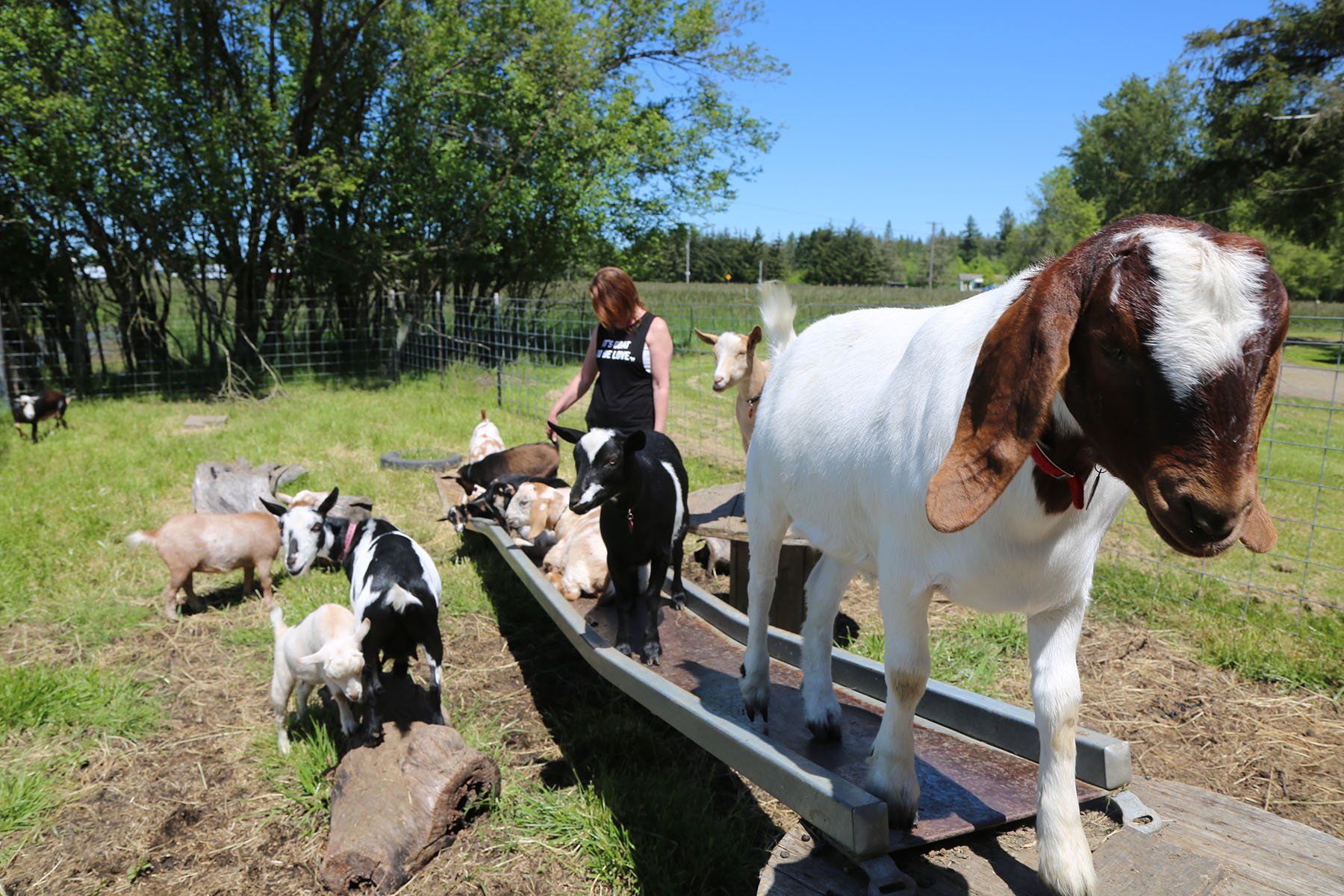 "They have a sense of clam about them, but are really funny too," she said. "They're the perfect therapy animal."
ABC News traveled to Oregon to try out goat yoga, watch the class in the video above.