— -- One grandpa is winning the internet with his over-the-top gift for his first granddaughter.
Daniel Gonzalez, who works at Costco, bought this gigantic teddy bear from the store for his little princess, Maddie.
"He posted a picture of him with the bear and I had commented underneath it joking that Maddie needed that, too," Maddie's mom, Sabrina Gonzalez, told ABC News.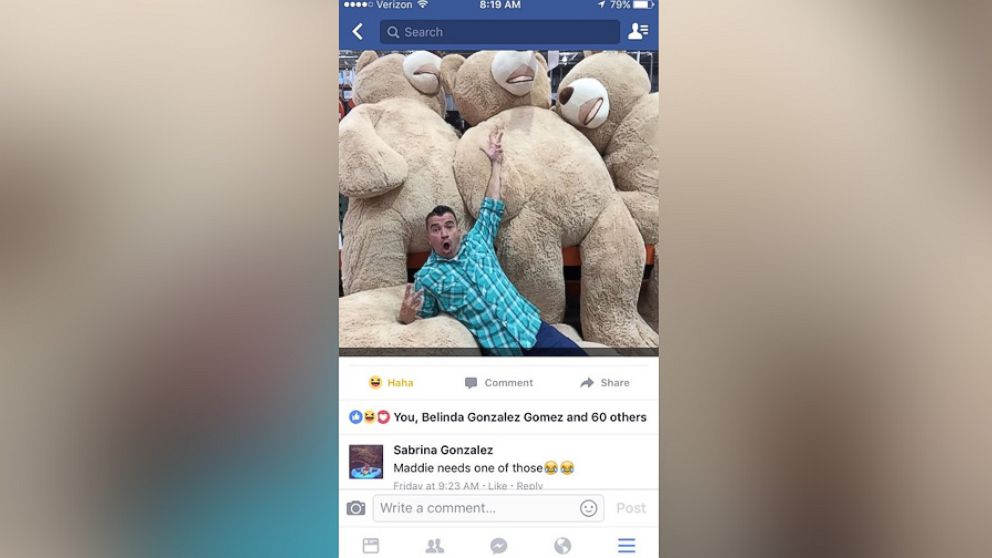 "Then 15 minutes later he sends me a picture of the bear right next to his truck and I was like, 'Oh my gosh, I was kidding,'" the San Jose, California, mom added.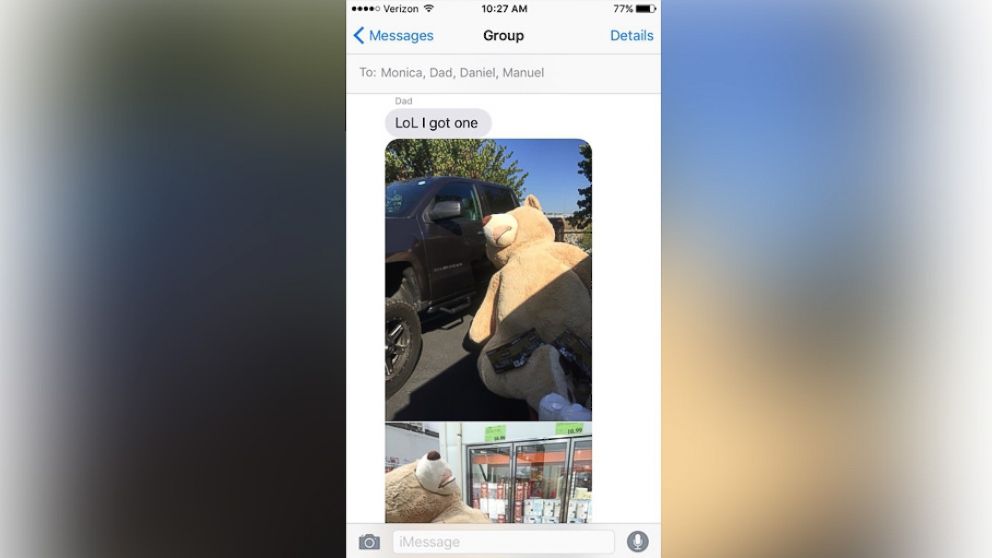 Maddie is only 5 months old and looks adorable posing with her enormous new best friend, who is conveniently staying at Daniel's house for now as it's too large for Sabrina to keep at her own.
"I didn't think it was that big. My dad kind of over-dramatizes things, but when I got there I was like, 'Oh my God, this thing is bigger than the couch," said Sabrina. "I don't how I'd fit this in my house."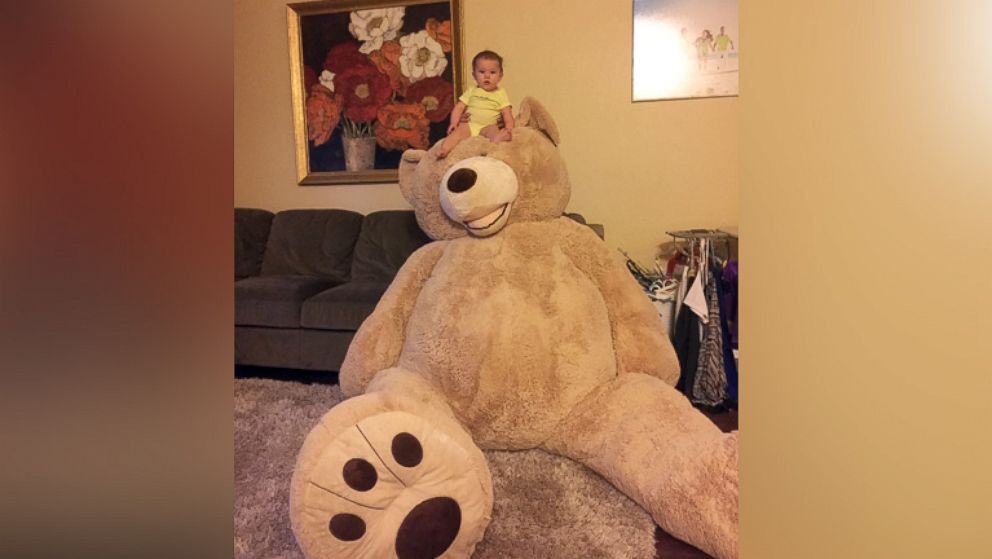 The first time Maddie met the big bear, "She was shaking, lighting up, super happy," her mom recalled. "She was amazed at how big it was. I put him up to her face and she wanted to keep touching it."
Sabrina posted the hilarious photos of her pint-sized baby girl posing with the gigantic teddy bear to social media, where they've now gone wildly viral with nearly 45,000 retweets.
"I was not expecting this to happen at all. People just went crazy over it," she said.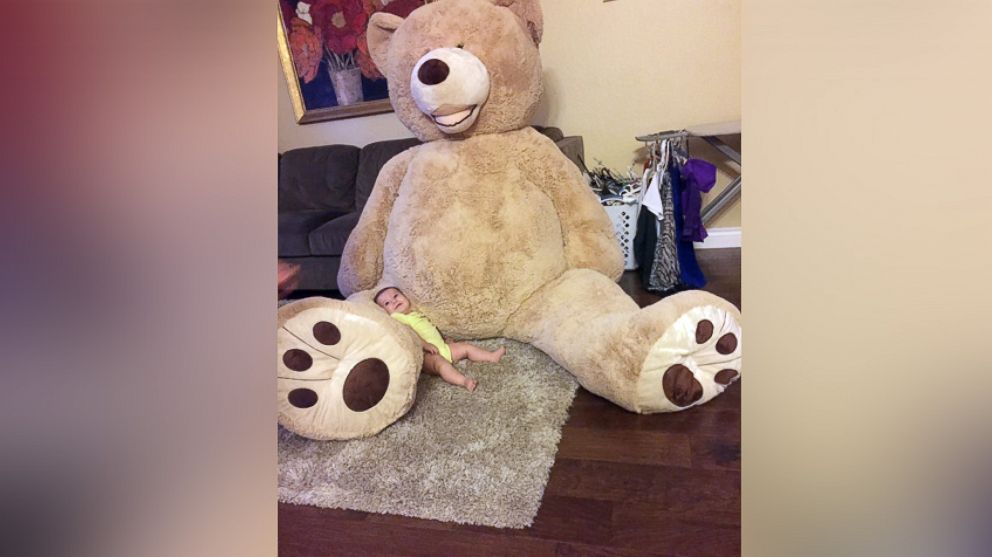 Sabrina has no idea how her dad will top this gift for her daughter's first birthday, but she knows he'll certainly try.
"For her first, I'm kind of scared," the mom joked. "Both him and my mom spoil her like crazy. They're both pretty bad. It's because it's their first grand-baby, that's why they're going all crazy. You can't blame them."