— -- An inspirational group of 6th-graders have released a catchy rap video on education that's been shared -- and learned -- by thousands.
Terrance Sims is the 6th-grade math teacher who recorded the rap with his class from Milwaukee Excellence School in Milwaukee.
Sims said he's been using hip-hop to get his students excited to learn. The video and song, "Excellence First," encourages the message of staying in school.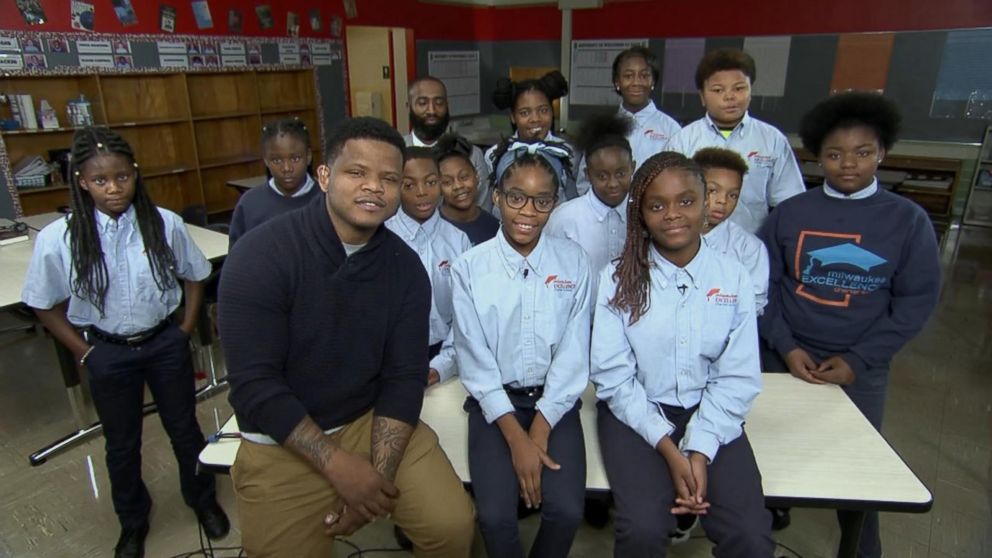 Today the kids performed the song live on ABC's "Good Morning America."
"I just started at this school this year, and when I got there, I wanted the kids to know right away that this was my approach to teaching," Sims told ABC News. "So I wrote an introductory rap at the start of the school year to get them hooked in. The ball got rolling, and they started adding for lyrics. It catapulted to what it is today."
After the video got thousands of views on Instagram and YouTube, stars like Jada Pinkett Smith and former first lady Michelle Obama took to social media to sing the kids' praises.
"Young Queens – Stay focused," Michelle Obama commented on the video, which was shared on the Instagram page Black Girls Rock. "Stay motivated. Never quit. I'm with you, and couldn't be prouder."
"To know that my students are being the voice of the youth right now and that they're saying something positive, and that they're using hip-hop to do it and it's being seen nationwide and worldwide, it's just huge," Sims said of the feedback received from the video.
Savannah Patterson said she thinks the song is important for other students her age to hear.
"A lot of kids have been listening to negative songs and they probably know every lyric," Savannah added. "So, I wanted everyone to see how many people will actually know the lyrics to our song and we wanted to motivate the kids and let them know that they're not standing alone."
Student Aryn Fears said, "I think it's important because some students try to fit in and be like everyone else, but you don't have to be like everybody else in order to succeed."
Sims said he hopes to encourage his know to believe that college is an obtainable goal.
"I think, especially when you look at African-Americans in school, there's a strong stereotype that they're not supposed to be successful, but that is so far from the truth," he said. "These lyrics are meant to show anybody that college is possible."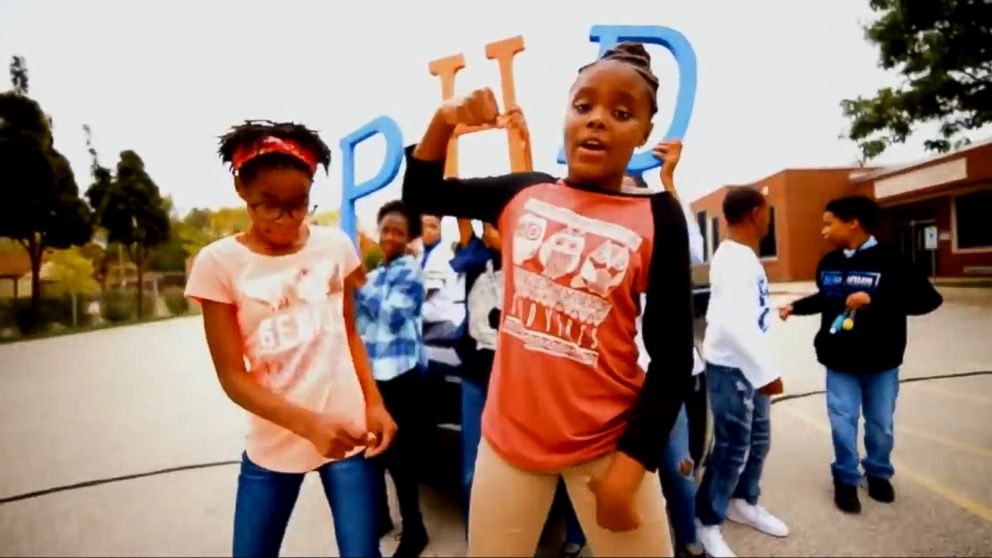 Asked what they'd like to be when they grow up, Savannah said she'd like to be a lawyer, and Aryn has dreams of becoming a singer.