— -- A 6-year-old cat named BooBoo, who went missing from her California home, has turned up four years later in an entirely different country.
Today, BooBoo reunited with her owner after the Guelph Humane Society in Guleph, Ontario, tracked the family down through the cat's microchip.
"They were very surprised and eager to get her back," said Melissa Stolz, the shelter's animal program and intake coordinator. "I just figured that they moved from California to Canada and forgot to change the microchip information, but when I heard they were still in California, I was just baffled. I was shocked."
A good Samaritan found BooBoo in Morriston, Ontario, and brought her to the Guelph Humane Society on March 16, Stolz told ABC News.
"She would go outside, she would go missing for more than a day, but then she would always come back," BooBoo's owner, Ashley Aleman of Watsonville, California, told ABC-owned television station KGO-TV.
For weeks, Aleman searched for the cat. But her efforts were of no avail.
Now she has been located, more than 2,000 miles away from her California home.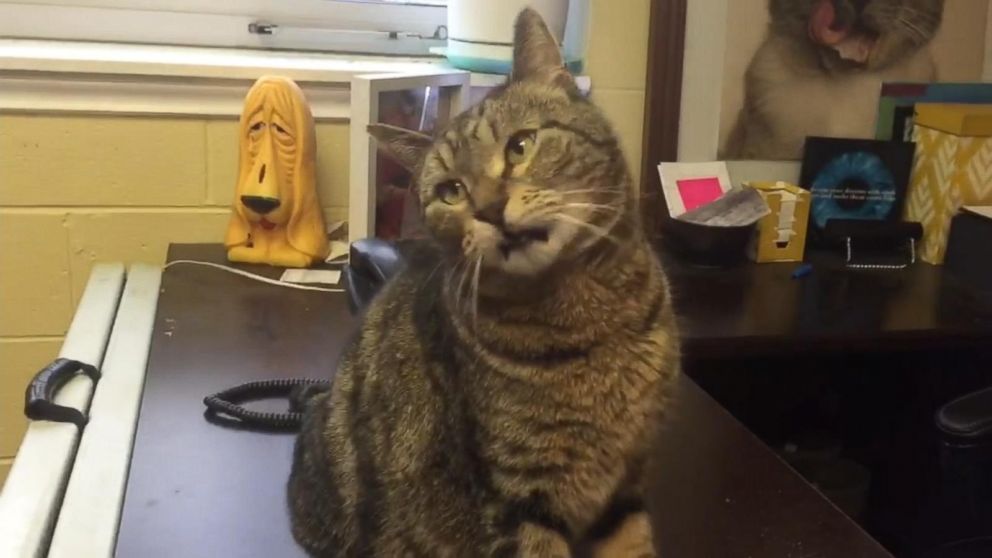 "My mom got a phone call from a Canadian number, and she was like, 'I'm not gonna answer,'" Aleman said.
On March 17, Stolz informed the family that BooBoo was in the shelter's care. Today, Stolz reunited BooBoo with Aleman's mom, Olga, in Buffalo, New York.
No one is exactly sure how BooBoo was able to travel so far, but now, she'll be returning home to California on an airplane.
Stolz is happy BooBoo's story can show the importance of microchipping pets.
"[T]ake strays to your nearby shelter because even though they may not be wearing any obvious identification, they maybe microchipped," she said.