Tabitha Schroeder of St. Louis, Missouri, was told by doctors at an early age it would be difficult for her to get pregnant. But just as she was about to start fertility treatments in February, she found out she had conceived naturally.
The happy turn of events made surprising her family with their unexpected baby news that much more exciting.
She and her husband Dan Schroeder told her family they would be recording them doing a new "viral video challenge" where they each had to tie an adult-sized tennis shoe with "special laces" blindfolded. Everyone practiced on the adult shoes, but after their eyes were covered the couple broke out the "real challenge" -- the parents-to-be swapped the adult shoes out for baby ones.
One by one, her relatives started catching on to their pregnancy announcement and the hilarious results were caught on camera.
"No freaking way," Tabitha's sister Miranda Jarrell said in the video jumping up and down in disbelief. "No freaking way."
"Oh my gosh. Are you kidding?," her cousin Tisha Brown said next, pulling off her blindfold.
Tabitha's mom, Diana Pierce, was still a bit confused, caught up in the excitement of the game. When she finally removed her blindfold and realized what was happening, she began to cry, covering her face in disbelief.
"Are you serious?," she asked Tabitha with tears streaming from her eyes.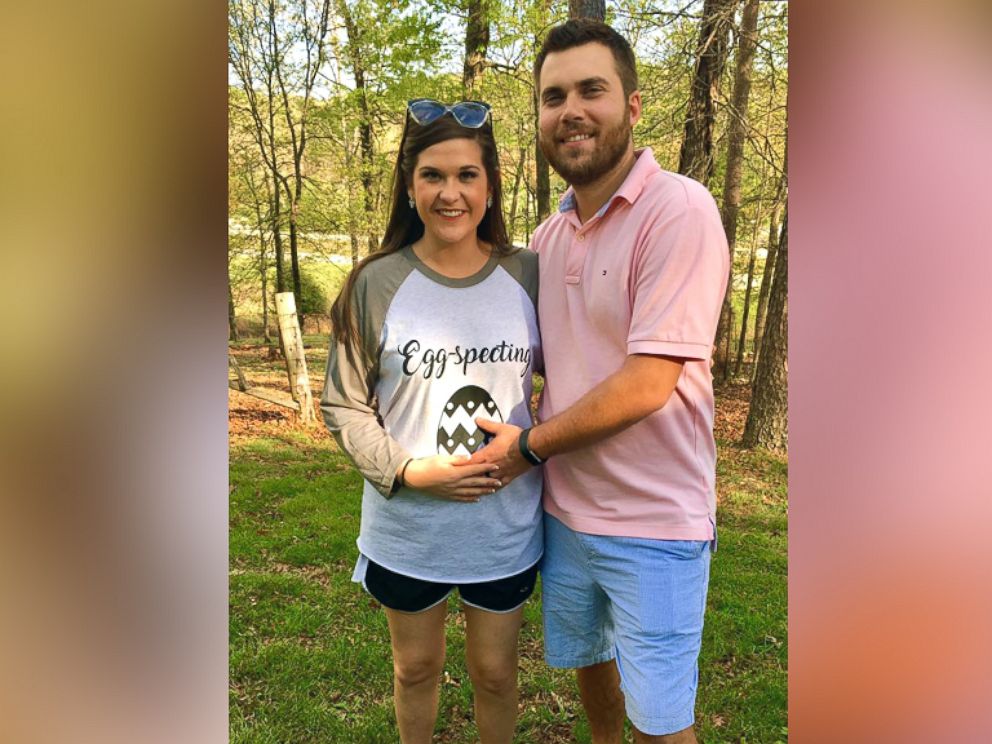 Just days before, Tabitha "went home and lost it" with her mom, having an emotional moment after hearing that many of her friends and coworkers were pregnant.
"We were just expecting this long road ahead of us," Tabitha, 24, told ABC News of prepping for in-vitro before their pregnancy. "We had no idea. It could cost thousands of dollars and still not come out with a baby."
"We were just days away from it being an unnatural experience," she added. "You have this mental state of thinking for a long time that 'I won't have kids.' You almost prepare yourself for the worst. Then you marry someone and it's unbelievable. It's a dream come true. When you think you can't and then you're pregnant, it's amazing."
The thrilled parents are "absolutely over the moon" anticipating their child, who is due on October 8. They do not yet know the sex of the baby, but Tabitha said with a laugh, "We've already bought some stuff. We can't help it."