— -- One family in Cheektowaga, New York donated more than 17 feet of hair to an organization that helps kids in need.
Phoebe Kannisto along with her six sons -- 10-year-old Andre, 8-year-old twins Silas and Emerson and her 5-year-old triplets Herbie, Reed and Dexter -- ventured to a local hair salon, Hizair Hair Salon, to do the big chop.
The family, which also includes Kannisto's husband of nearly 11 years, Eric, and their 2-year-old daughter Marah Taylor, later donated the hair, which totaled approximately 17 feet, to Children with Hair Loss, a non-profit organization that helps children with medically-related hair loss.
Kannisto, who has donated her hair since she was a teenager, decided to get her children involved in 2015.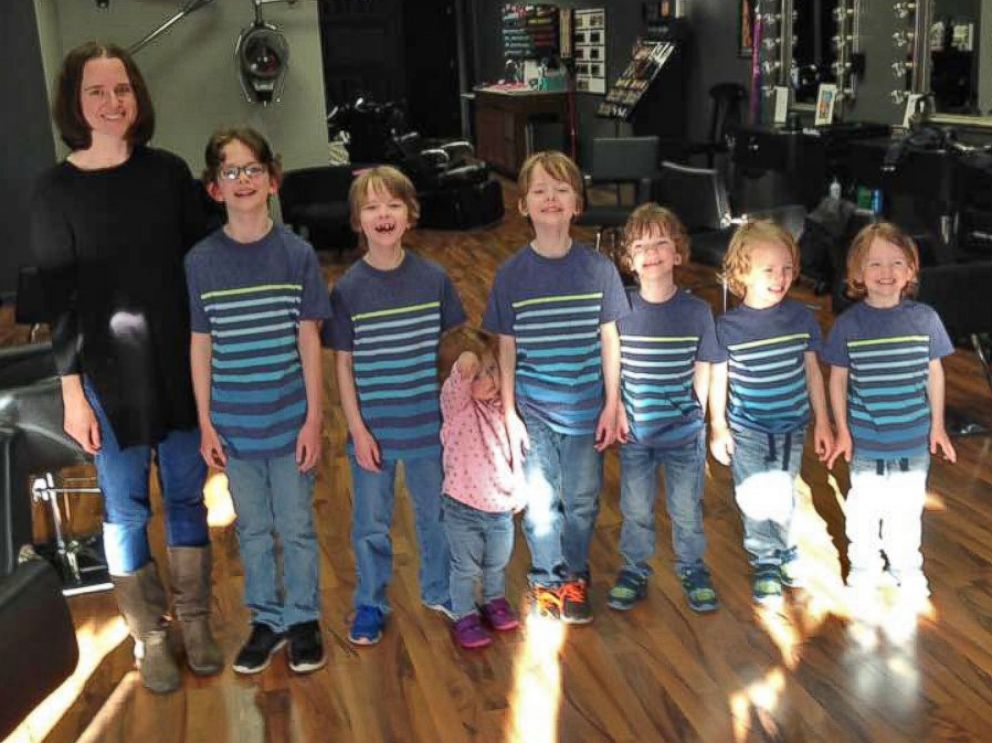 "Three years ago a friend of mine lost her son to cancer and he was also a twin and very similar in age to my twins," she recalled to ABC News. "So on the first anniversary of his passing my three oldest sons donated their hair in his memory and that's kind of how it started."
Kannisto said although her younger children "have a simpler grasp on the concept, they understand that they're helping sick kids who don't have hair and can't grow hair."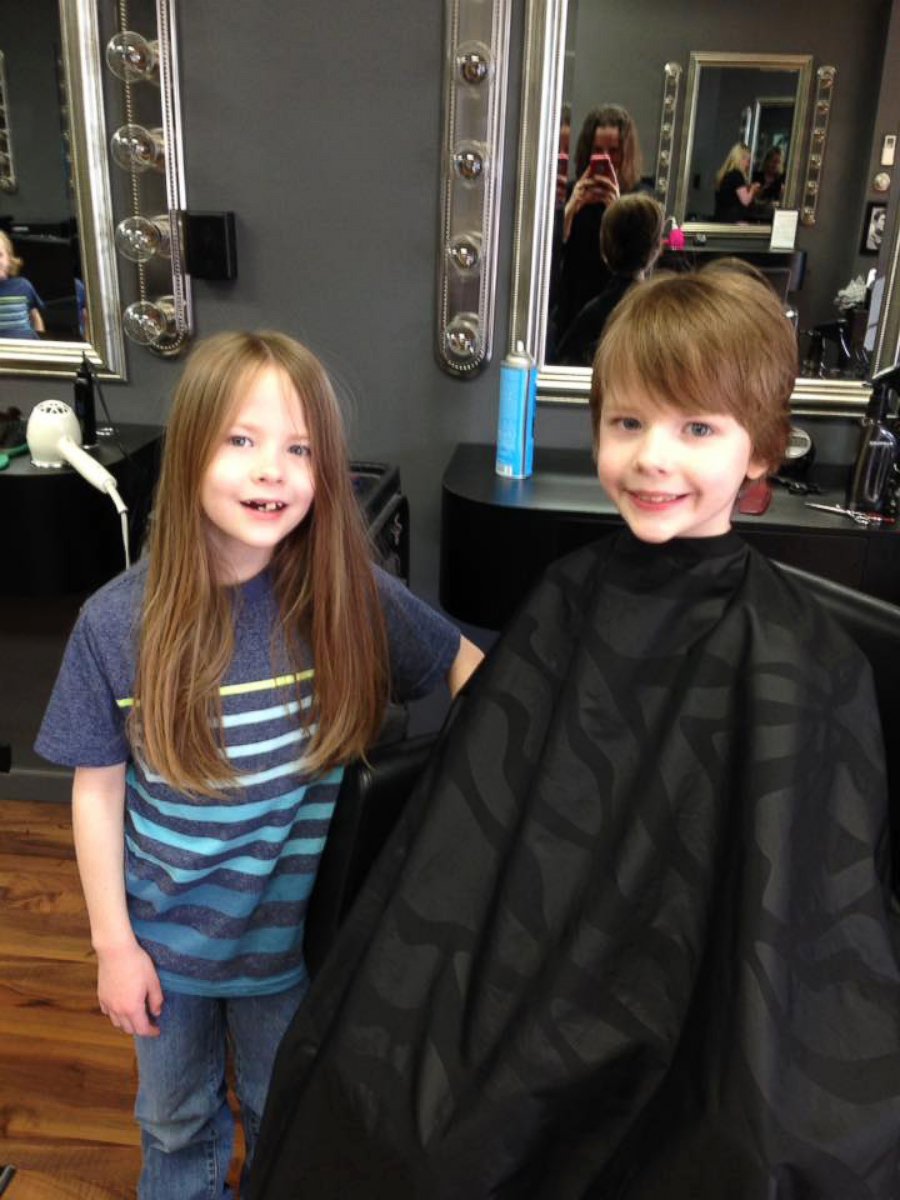 And because it's a family affair, they're already gearing up for their next donation as Kannisto's youngest child -- 2-year-old Marah Taylor -- wants to donate.
"We promised her we'd all go again so she could do it with us," the mom added with a laugh.
Kannisto said it's imperative for her to donate to kids who are fighting cancer, in particular, since her husband is a cancer research scientist.
"Cancer hits close to home for everybody," she said. "Everybody knows someone who's affected by cancer."