— -- Much to all the spooky Trick-Or-Treaters' delight, this pumpkin carving artist is especially skilled at lighting up the frightening night.
Artist Edward Cabral, of Chicago, creates masterpieces out of pumpkins, spending anywhere from 6-12 hours on his seasonal canvases. The elaborate drawing and carving process was caught on camera in this time lapse video by John Seyal photography.
The results of his delicate handiwork are these intricate scenes, such as the Headless Horseman, a man on the moon, "Little Shop of Horrors" and even "The Wizard of Oz."
"I love art that gets destroyed," Cabral, 28, told ABC News of his interesting work. "It's the Buddhist mentality of nothing being permanent. In this way, I can witness its entire life cycle. You're not really worried about all these fine details."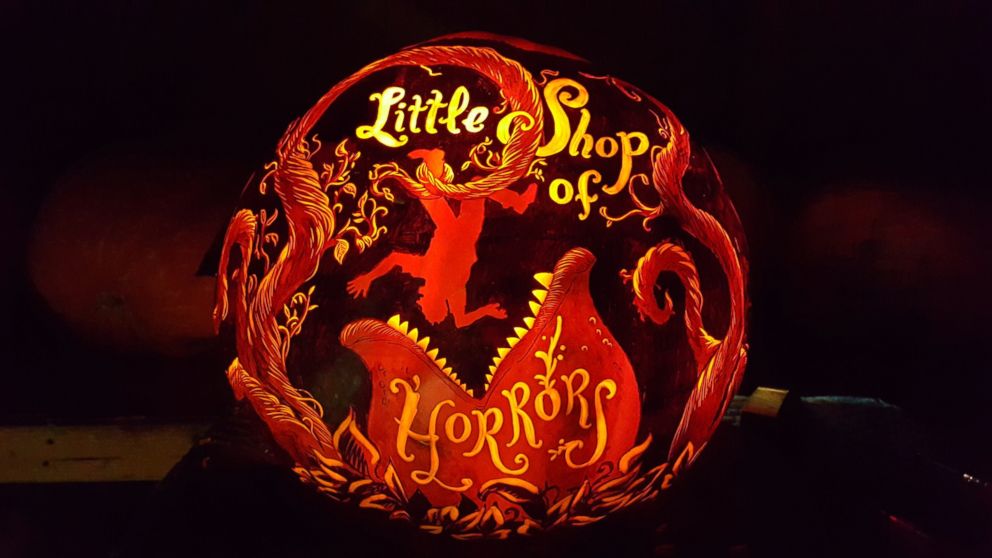 Right after graduating from the Art Institute of Chicago in 2011, Cabral said he was "just an artist trying to find any job possible." That's where he fell into pumpkin carving as a profession, working for the Jack-O-Lantern Spectacular, a huge Halloween festival in Louisville, Kentucky.
"I moved down to Louisville on a whim," he explained. "The school I went to is very contemporary, gallery-focused work. I moved to Louisville to be on the other side of the realm. It's much more bohemian. I found a job on Craigslist looking for pumpkin carvers for the festival, and October is one of my favorite months because it's my birthday and Halloween, so it seemed like the perfect fit."
Cabral carves hundreds of pumpkins for the festival knowing full well that his work could possibly be destroyed within a number of hours, depending on the weather.
"We had a rain on Saturday and the show has 140 of these intricate pumpkins," he said. "The longest it can last is about two weeks. Even different places in the forest can make it rot faster."
Take a look at his dazzling pumpkin displays.