South Carolina parents shocked by their 14-pound newborn
"The doctor said, 'Whoa, this is a big baby,'" dad Arthur Keisler. said.
— -- When Cindy Richmond gave birth to her son, she had no idea he'd break records.
Her newborn, Colin Austin Keisler, weighed a whopping 14 pounds.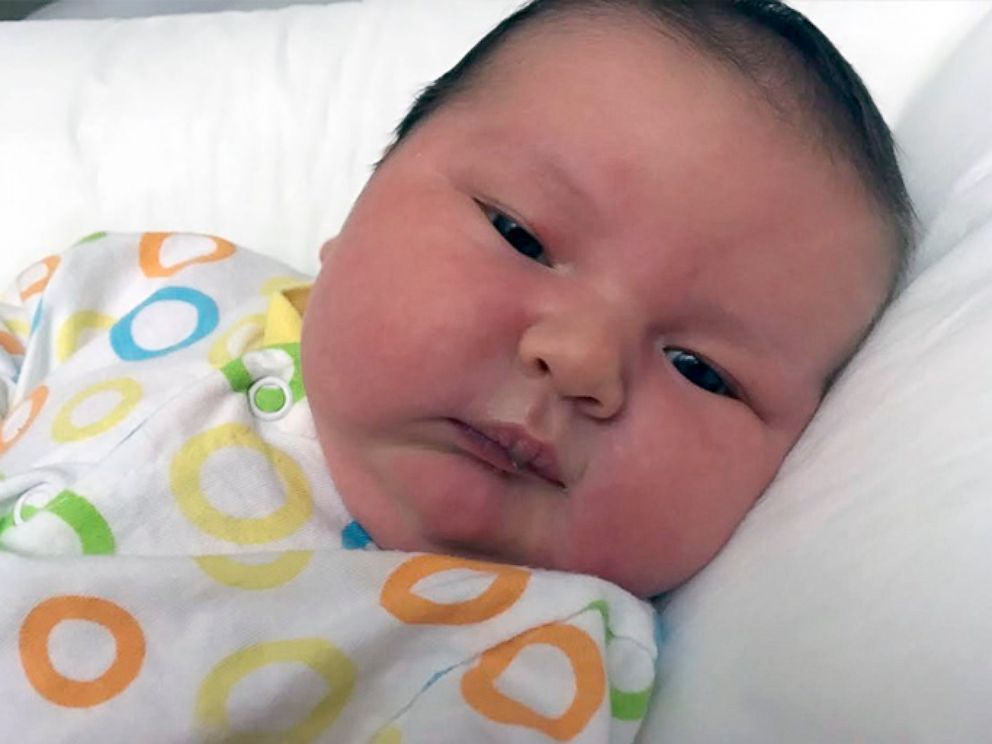 "I make 'em big," the proud father, Arthur Keisler, of Lexington, South Carolina, told ABC News. "The room completely changed as soon as they got him out. The doctor said, 'Whoa, this is a big baby.'
"You could hear the other nurses in the room trying to guess how big he was. They said, 'We need to weigh him right now.' They pulled the scale into the operating room and the room erupted into like, 'Oh, my God, this is the craziest thing ever.'"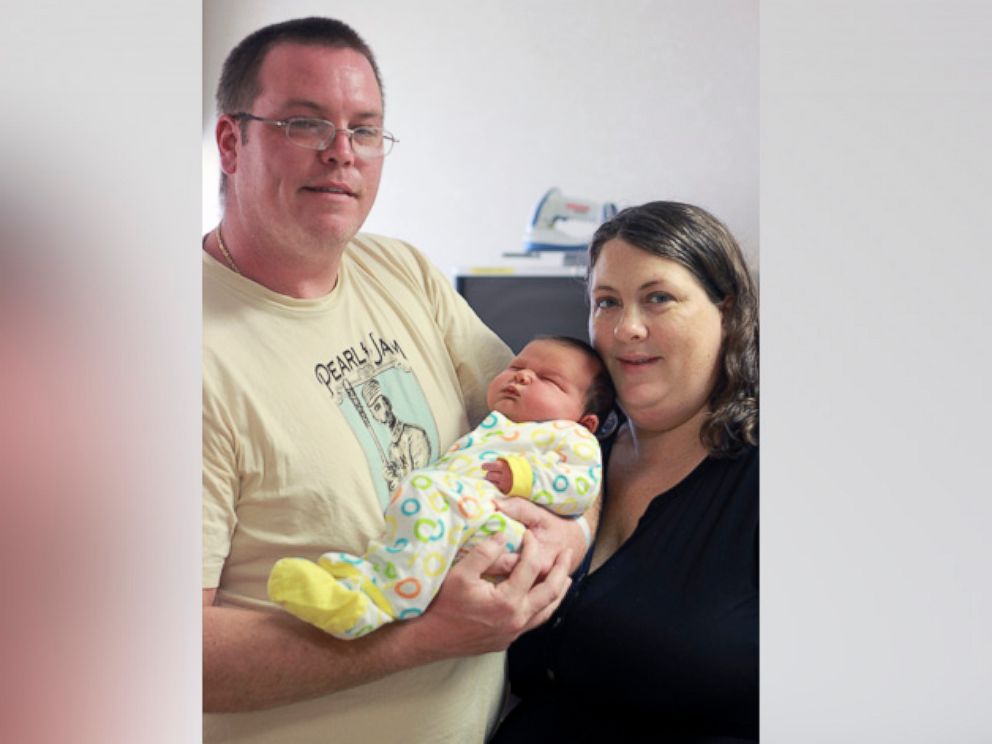 Dr. Jaime Brown-Price said Colin was the largest baby she's ever delivered at Lexington Medical Center. A nurse in the delivery room, Donna Hinton, agreed.
"I have been an obstetrics nurse for 29 years and I have never seen a 14-pound baby born before," Hinton said.
Richmond has two other children, both of which were average weight. Her oldest son, Carson, was 7 pounds, 6 ounces, and her daughter, Samantha, was 9 pounds, 8 ounces.
She said she was amused by everyone's reactions to the overwhelming size of her newborn.
"We were in the surgery room and everyone was getting their phones out to Google who is the biggest baby. I couldn't believe it," Richmond, 37, said. "When I went to the doctor three weeks ago he was about 10 to 11 pounds and I'm like, 'Oh, OK.' So he gained about a pound a week so this makes so much sense now why I was so uncomfortable. But I wasn't thinking it would be 14 pounds."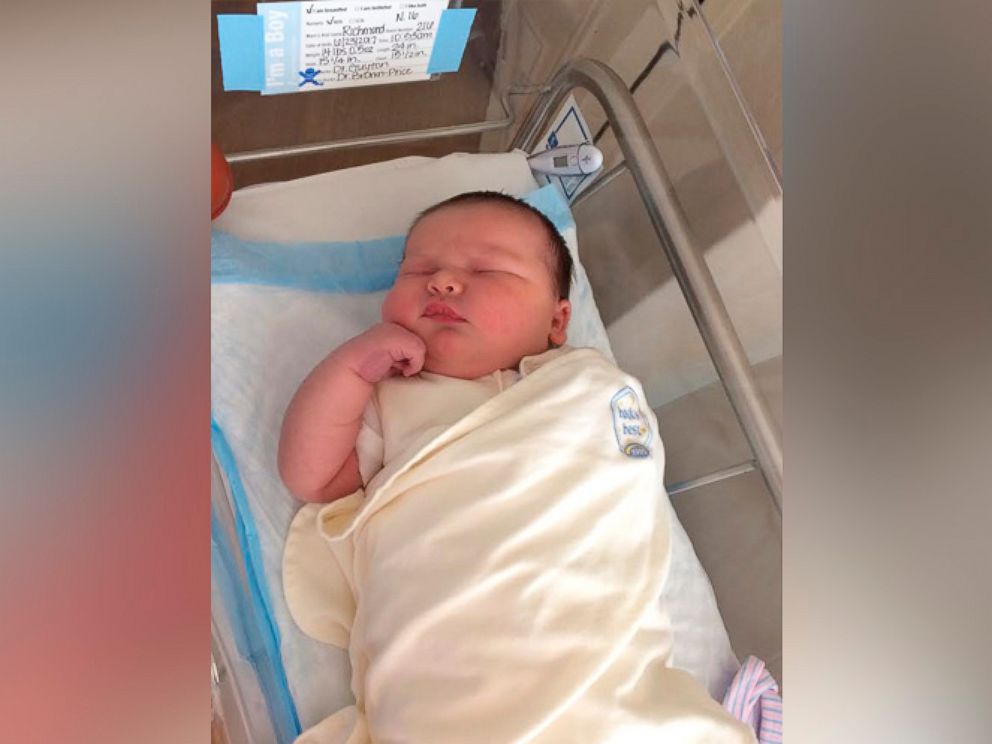 The baby's grandparents had to bring a new set of larger clothes for Colin to wear home from the hospital.
"When he came out at 14 pounds, that's pretty much a 4- or 5-month-old toddler," dad Keisler, 38, said. "I was on cloud nine and went down to the gift shop and was walking around in a haze and I was like, 'I need to find him a cute outfit he'll fit into.'
"My wife's parents came for a visit and we ended up getting them to stop by the house to get him some clothes he could actually fit into. We were prepared at home with clothes from birth to 12 months, so we were prepared for the long term, but not for the hospital term."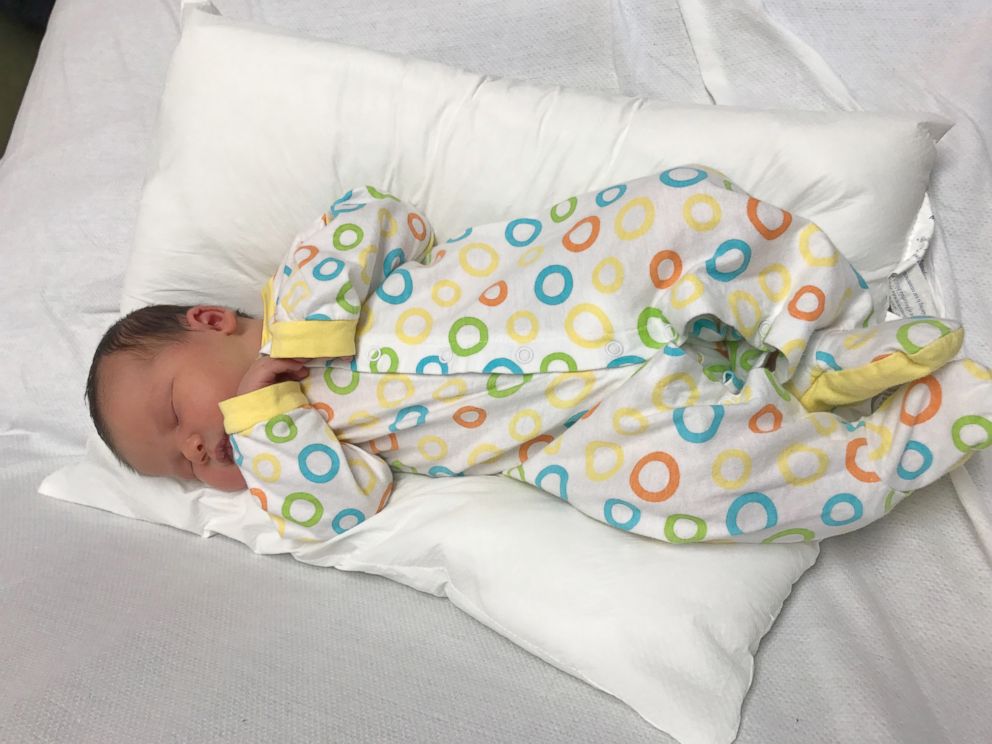 The parents said their baby is happy and healthy despite his unusually large size.
"The big thing they were curious about is diabetes during pregnancy," Keisler said. "It can lead to a baby being large like Colin, but my wife had been tested throughout the pregnancy and she did not have diabetes. Once he was born they were concerned about blood sugar but they tested him three times that day and he is perfectly fine. He's just naturally big."
The excited dad is already planning Colin's future as an all-star athlete.
"A lot of people immediately think football when they learn how big he is, but I'm a big baseball fan so I'd love him to play baseball," dad said. "I definitely want him to play for the Clemson [University] Tigers. We bleed orange over here. But, in all honestly, whatever he does in life is fine as long as he's the best at it."