President Joe Biden will make his first primetime address Thursday night to "to commemorate the one-year anniversary of the COVID-19 shutdown," White House press secretary Jen Psaki announced during a briefing Monday.
"He will discuss the many sacrifices the American people have made over the last year and the grave loss communities and families have suffered. The president will look forward, highlighting the role that Americans will play in beating the virus and getting the country back to normal," Psaki said.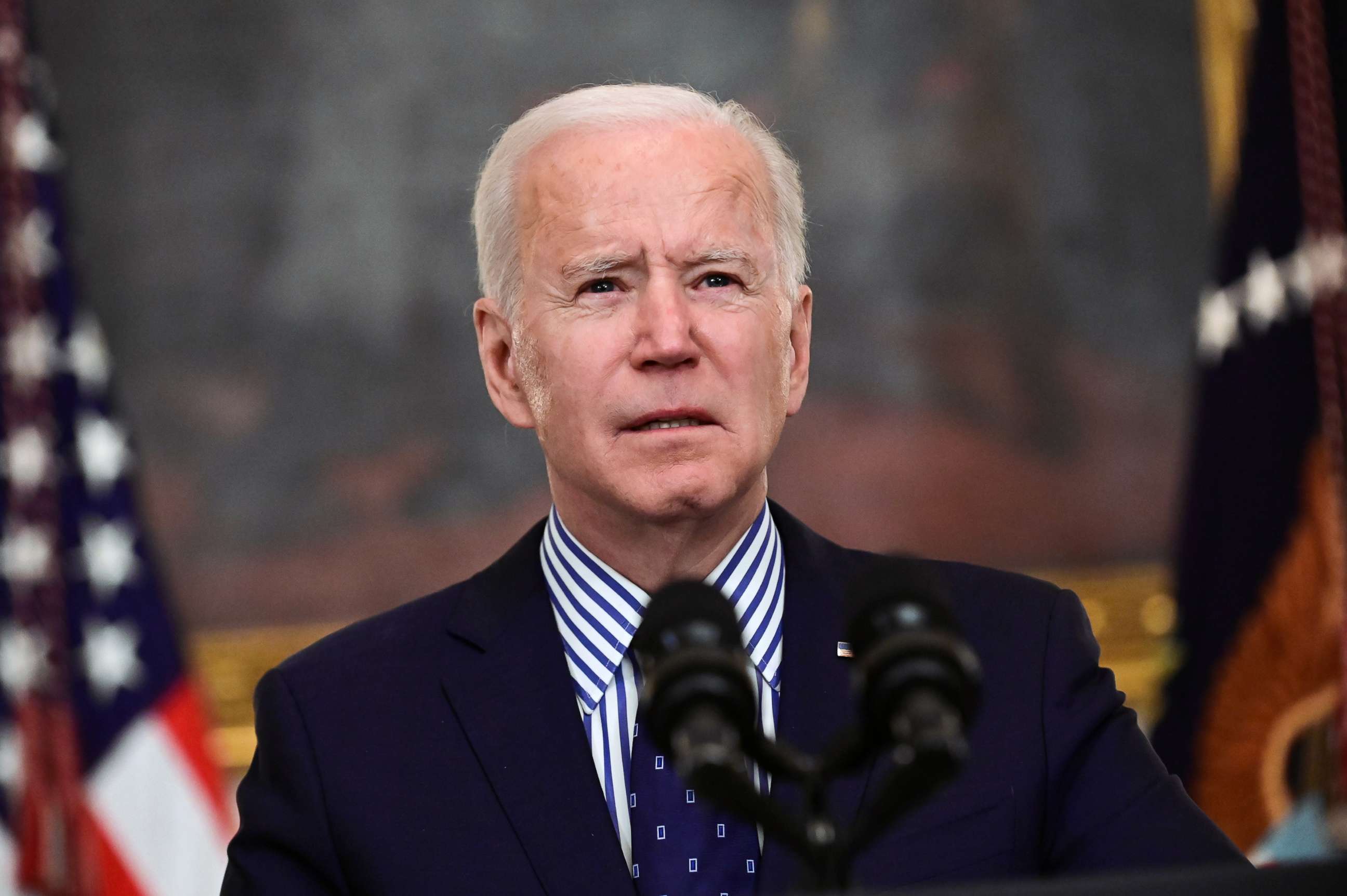 The speech marking a year since the COVID-19 outbreak shut down many aspects of American life, will come after a House vote set for as early as Tuesday on Biden's $1.9 trillion relief plan. Once sent to the president's desk, he is expected to quickly sign it into law.
Among its provisions, the bill will provide direct relief payments, child tax credits for many Americans and funding for state and local governments.
When asked at Monday's briefing why the White House had such a focus on the pandemic this week, Psaki stressed the effects of the pandemic on American life.
"The American people know that the reason why we have a recession, the reason why so many families are concerned about putting food on the table, the reason why parents around the country are worried about the impact of closed schools on their kids' mental health and their learning because of the pandemic.
"And it is the number-one issue and priority on the mind of the president, the vice president and our entire team," Psaki said. "Of course, this week marks one year since the country was essentially shut down as a result of a pandemic, and it's important to note, of course, what steps have been taken and what progress has been made."