What to know about Biden proposal to slash credit card late fees
It comes before the president's State of the Union address next week.
The Biden administration on Wednesday proposed a federal rule to "curb excessive credit card late fees" and plans to go after the Apple and Google app stores for what it says are "barriers to competition."
The rule, proposed by the Consumer Financial Protection Bureau, would reduce typical late fees from roughly $30 to $8, according to projections from the White House.
Regarding the app stores, according to reports from the U.S. Department of Commerce's National Telecommunications and Information Administration, "Consumers largely can't get apps outside of the app store model, controlled by Apple and Google."
The proposals come less than a week before President Joe Biden's State of the Union address on Tuesday and originated from his Competition Council. The credit card fee proposal, in particular, is part of Biden's push to reduce "junk fees."
"Today's rule proposes to cut those fees from $31 on average to $8," Biden said Wednesday while meeting with the Competition Council. "That change is expected to save tens of millions of dollars for America. Roughly $9 billion a year in total savings."
He said over the next few weeks his team will meet with state and local officials across the U.S. to find ways to "crack down on junk fees" in their jurisdictions, and is calling on Congress to pass a Junk Fee Prevention Act that would regulate a variety of fees, including entertainment ticket fees and certain airline fees.
"These unfair fees add up. It's a basic question of fairness," Biden said. "We're gonna keep building an economy that's fair, economy that's competitive, and an economy that works for everyone."
Democratic Sen. Elizabeth Warren tweeted in support of the proposed rule and said, "Congress should follow President Biden's lead and crack down on junk fees on tickets, airfare, internet, hotels, and more."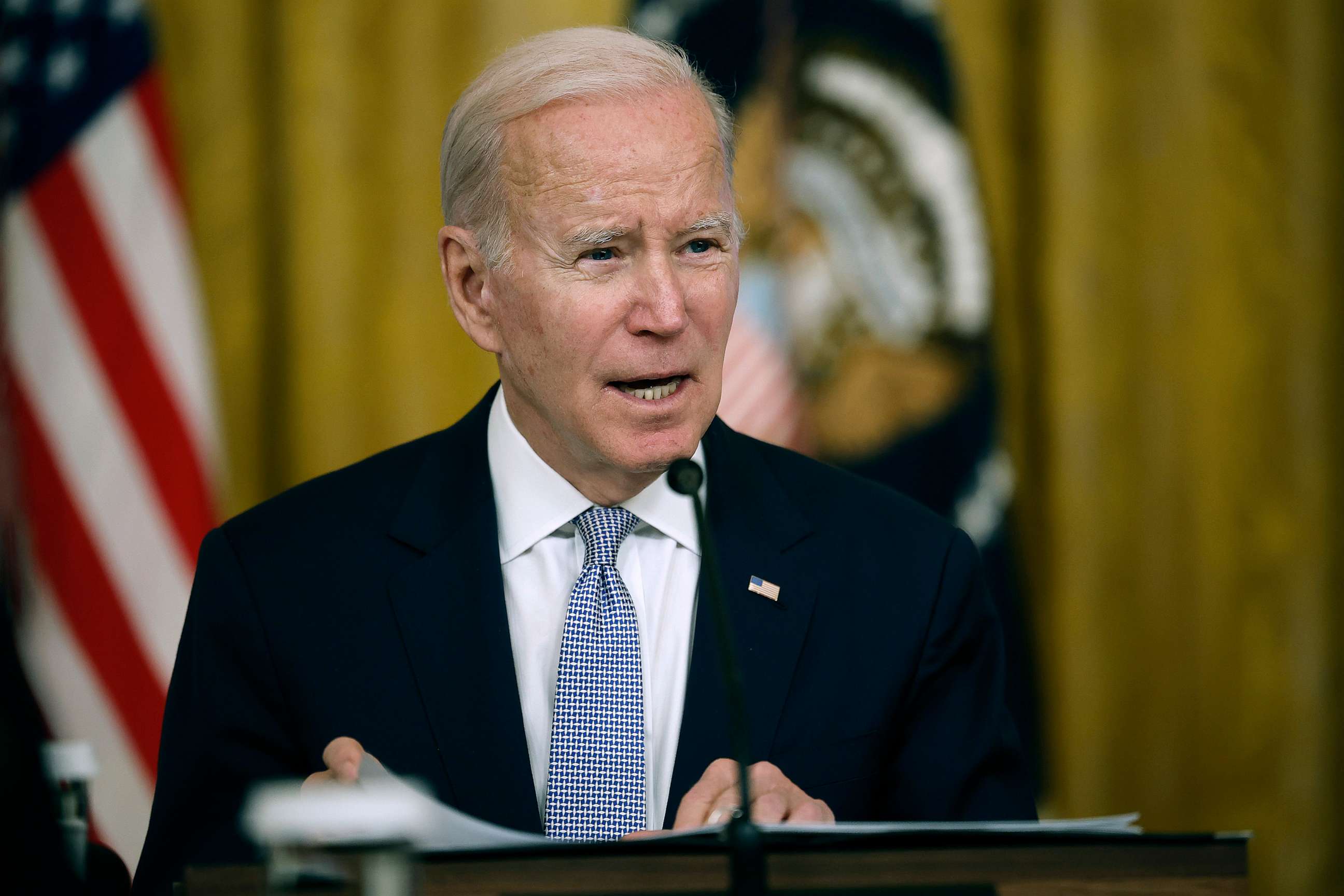 Credit card late fees
In addition to the limit on credit card late fees, the proposed rule would end the automatic annual inflation adjustment and cap late fees at 25% of the required minimum payment, according to the White House.
"Over a decade ago, Congress banned excessive credit card late fees, but companies have exploited a regulatory loophole that has allowed them to escape scrutiny for charging an otherwise illegal junk fee," said CFPB Director Rohit Chopra. "Today's proposed rule seeks to save families billions of dollars and ensure the credit card market is fair and competitive."
In recent years, late fees have surged to as much as $41 for a missed payment, Chopra said in a statement, with consumers being hit with $12 billion a year in late fees -- in addition to the billions of dollars in interest they are paying.
Chopra said that the rule could go into effect as soon as 2024, the Associated Press reported.
Industry groups, including the American Bankers Association, worry the proposed rule will "harm consumers by reducing competition and increasing the cost of credit," Rob Nichols, ABA president and CEO, said in a statement.
"It will result in more late payments, higher debt and lower credit scores, and is inconsistent with the CARD Act's encouragement of responsible credit management," Nichols said. "If the proposal is enacted, credit card issuers will be forced to adjust to the new risks by reducing credit lines, tightening standards for new accounts and raising APRs for all consumers, including the millions who pay on time."
The Consumer Bankers Association released a similar statement following Wednesday's announcement of the proposed rule.
"It is deeply unfortunate and puzzling that policymakers would take action that could ultimately limit consumers' access to these valued financial products at a time when they are needed most," Lindsey Johnson, the association's president and CEO, said in a statement. "Continuing to conflate fees charged by well-regulated banks with those in other industries is not only disingenuous, it fails to reflect the fact that banks are required by law to provide clear and conspicuous disclosures."
App stores
In addition to the administration's push to limit credit card late fees, it also announced a plan to go after large app stores. The National Telecommunications and Information Administration released a report on Wednesday stating that, "The current mobile app store model is harmful to consumers and developers."
"Apple and Google create hurdles for developers to compete for consumers by imposing technical limits, such as restricting how apps can function or requiring developers to go through slow and opaque review processes," the NTIA said.
An Apple spokesperson told ABC News, "we respectfully disagree with a number of conclusions reached in the report, which ignore the investments we make in innovation, privacy and security - all of which contribute to why users love iPhone and create a level playing field for small developers to compete on a safe and trusted platform."
A Google spokesperson said the firm also disagrees with the report, namely "how this report characterizes Android, which enables more choice and competition than any other mobile operating system," The Associated Press reported.
The report, which was developed at the direction of President Biden's 2021 Executive Order on Competition, says new legislation and antitrust enforcement actions are "likely necessary to boost competition in the app ecosystem."
ABC News' Ben Gittelson and Justin Gomez contributed to this report.