Biden says Putin is losing 'war in Iraq' -- not Ukraine -- in latest gaffe
Twice in 24 hours Biden misspoke when discussing the Ukraine-Russia war.
Twice in 24 hours President Joe Biden misspoke when discussing the Russian invasion of Ukraine, referring to it instead as the war "in Iraq."
The first apparent gaffe occurred Tuesday when Biden was courting Democratic donors at a fundraiser in Chevy Chase, Maryland.
"Think about this: If anybody told you -- and my staff wasn't so sure, either -- that we'd be able to bring all of Europe together in the onslaught on Iraq and get NATO to be completely united, I think they would have told you it's not likely," Biden said. "The one thing Putin counted on was being able to split NATO."
The second mistake happened Wednesday as Biden departed Washington for Chicago, where he delivered a major speech on his economic philosophy. On the South Lawn, Biden was asked about whether Russia's Vladimir Putin is weakened after a short-lived mutiny by Wagner Group leader Yevgeny Prigozhin.
The rebellion, in which Prigozhin's armed forces marched toward Moscow, represented the most significant risk to Putin's authority in his decades in power.
"It's hard to tell, but [Putin's] clearly losing the war in Iraq, losing the war at home. And he has become a bit of a pariah around the world," Biden told reporters.
The White House has not addressed Biden's slips.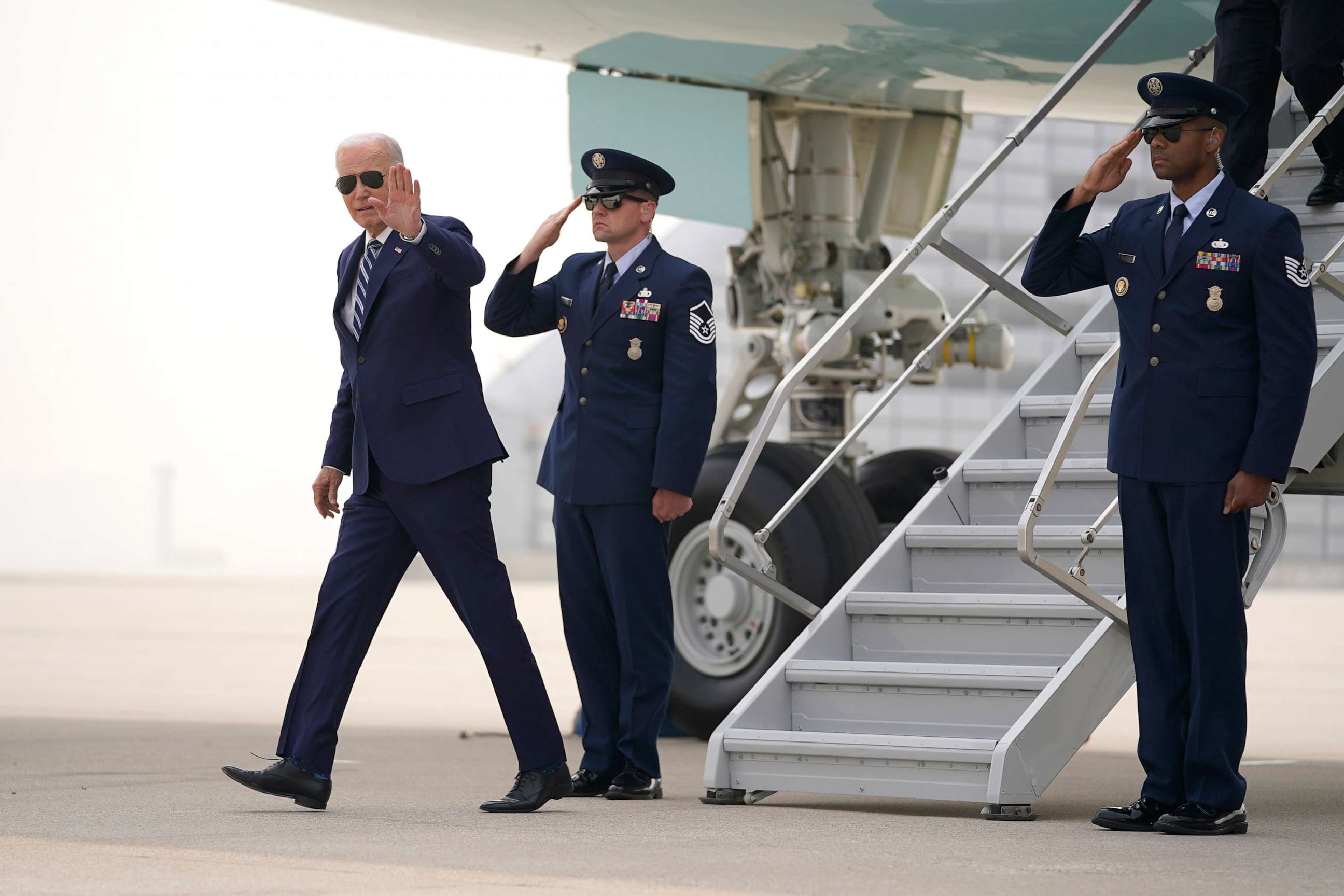 Biden's long been prone to such gaffes verbal blunders, even predating his presidency.
Biden's critics and Republicans have often seized on the miscues as an opening to criticize his age and question his fitness for office.
At 80, Biden is the oldest sitting president in history and would be 82 if reelected and sworn in for a second term. Former President Donald Trump, the early Republican front-runner, just turned 77 and would be 79 at the time of his swearing-in were he to win the general election.
As he's faced scrutiny about his health and age after announcing his reelection campaign, Biden's often responded with a common refrain: "Watch me."
Biden previously told ABC News he took a "hard look" at his age himself when weighing whether to run for reelection and respects Americans doing the same.
"I took a hard look at it before I decided to run, and I feel good," Biden told ABC News Chief White House Correspondent Mary Bruce in April. "I feel excited about the prospects, and I think we're on the verge of really turning the corner in a way we haven't in a long time."