President Joe Biden signed a wide-ranging executive order Friday afternoon aimed at minimizing the stranglehold of monopolies on certain industries and increasing competition among companies, which the White House believes will benefit consumers by driving down prices.
"The heart of American capitalism is a simple idea: open and fair competition. That means that if your companies want to win your business, they have to go out, and they have to up their game. Better prices and services, new ideas and products. That competition keeps the economy moving and keeps it growing. Fair competition is why capitalism has been the world's greatest force of prosperity and growth," Biden said in remarks ahead of the order signing.
In a "competitive economy," companies must also compete for workers, he said.
"Offering higher wages, more flexible hours, better benefits. But what we've seen over the past few decades is less competition and more concentration that holds our economy back. We see it in big agriculture, in big tech, in big pharma. The list goes on," he continued. "Rather than competing for consumers, they are consuming their competitors. Rather than competing for workers, they're finding ways to gain the upper hand on labor. And too often, the government has actually made it harder for new companies to break in and compete."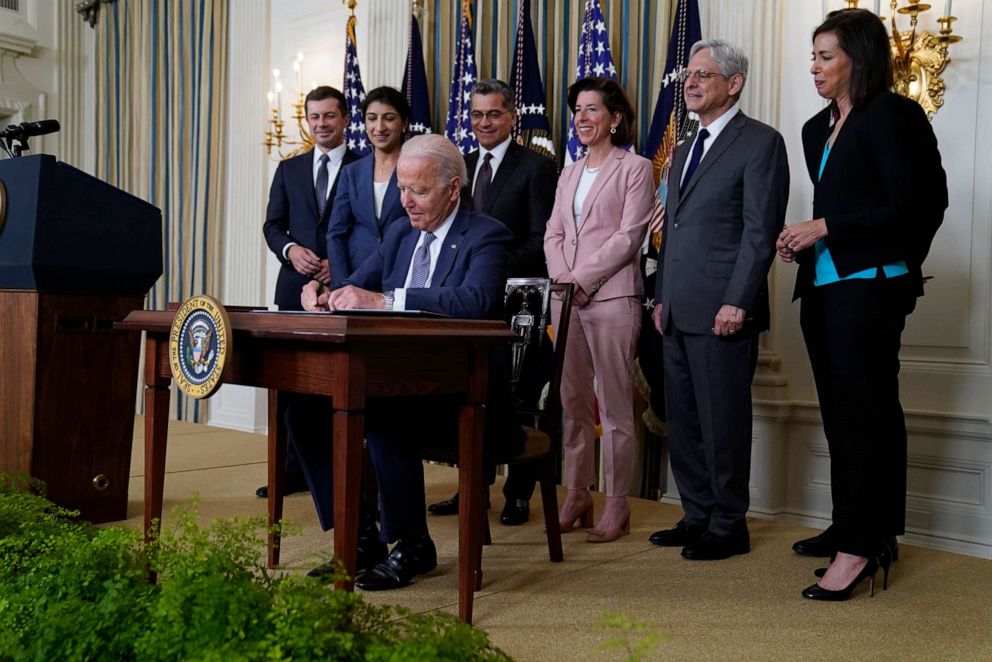 Targeting air travel, labor practices, meat processing and more, the executive order contains 72 initiatives overseen by a dozen different government agencies.
Here is some of what's in the order: