President Joe Biden on Thursday said he "acted out of an abundance of caution" when ordering the shooting down of three unidentified aerial objects flying over North American airspace this past weekend.
While the U.S. military is still working to recover the objects and U.S. intelligence officials are still assessing them, Biden said nothing currently suggests they were related to China's surveillance program or that they were surveillance vehicles from other countries.
"But make no mistake, if any object presents a threat to the safety and security of the American people, I will take it down," Biden said.
On the Chinese surveillance balloon, Biden added: "I make no apologies for taking down that balloon."
The president's remarks were the first time he's commented extensively on the issue, coming more than two weeks after the Chinese spy balloon was spotted over Montana. He faced growing calls from lawmakers on both sides for greater transparency with the public.
Biden declined to answer questions shouted by reporters as he wrapped his remarks, including a question about whether the shootdowns of the three objects were an overreaction on his part prompted by political pressure.
Though the NBC News reporter later said Biden called later to respond, stating he was not responding to political pressure when he gave the orders to take down the objects.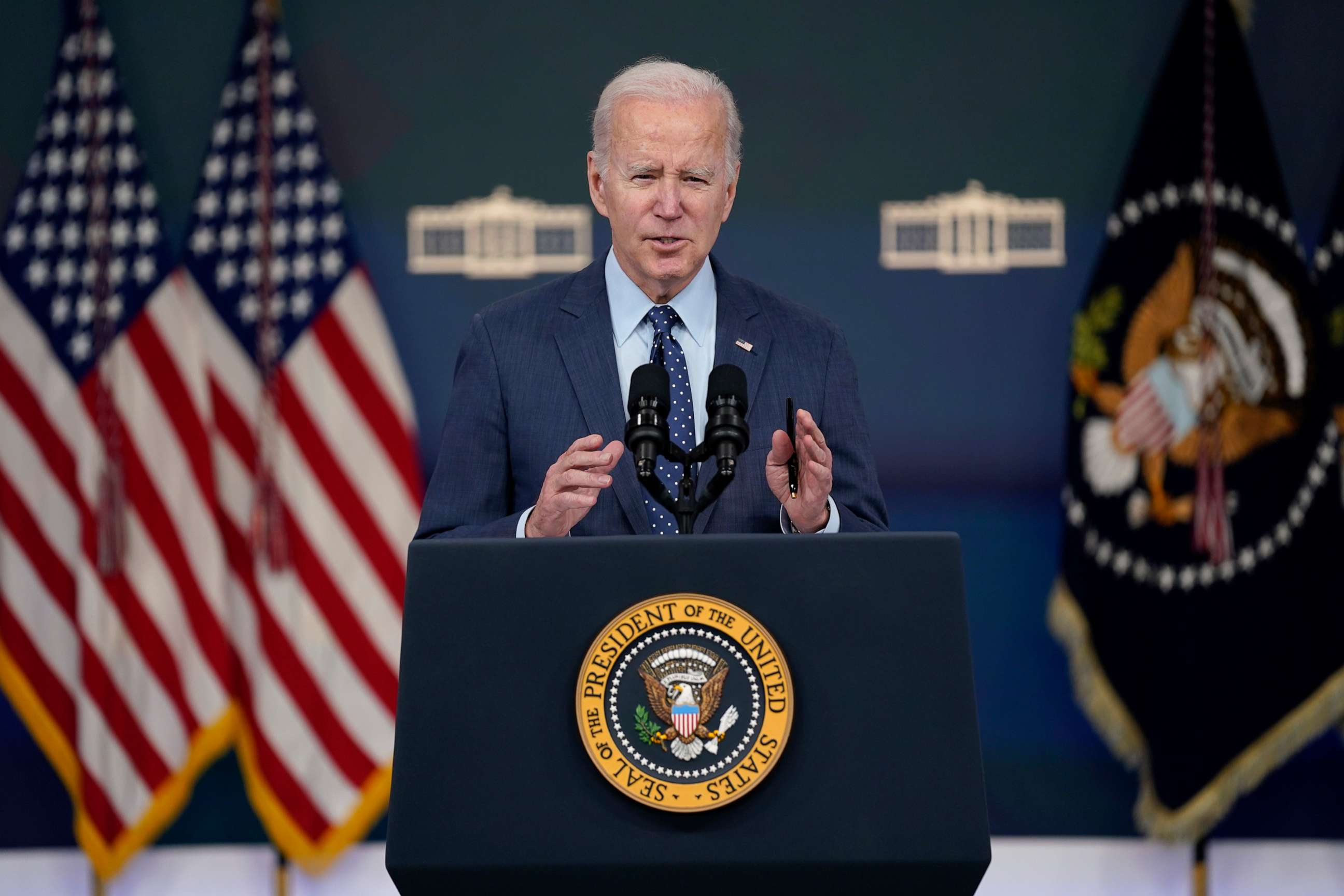 The balloon that traversed the continental U.S. between Jan. 28 and Feb. 4 added tension to the already fraught U.S.-China relationship. Biden was criticized by Republicans for not taking action to shoot the balloon down earlier, though he said he ordered it be taken down as soon as possible but his military advisers said it was too risky to do over land.
"We waited until it was safely over water, which would not only protect civilians but it also enable us to recover substantial components for further analytics," he said. "And then we shot it down, sending a clear message, clear message: the violation of our sovereignty is unacceptable. We'll act to protect our country and we did."
Biden said the U.S. has been engaging with China over the past two weeks and that he expects to speak with President Xi Jinping to "get to the bottom of this."
"Since the beginning of my administration we seek competition, not conflict with China. We're not looking for a new cold war," Biden said. "But I make no apologies and we will compete."
After the spy balloon was shot down, three unidentified aerial objects were also downed by the U.S. military over three successive days -- one over Alaska, one over Canada and the third over Lake Huron in Michigan.
The U.S. acted in coordination with Canada, Biden said, adding that he personally spoke to Prime Minister Justin Trudeau over the weekend. The two militaries are currently working together to recover debris.
The administration has yet to confirm what those objects were or where they came from, though White House spokesperson John Kirby said earlier this week a "leading explanation" within the intelligence community is that the objects may have been for commercial or benign use.
Biden echoed that sentiment Thursday, saying while they still don't know for sure, the objects were "most likely balloons tied to private companies, recreation or research institutions" for weather purposes or scientific research.
"I want to be clear we don't have any evidence that there has been a sudden increase in the number of objects in the sky," Biden said. "We're now just seeing more of them, partially because of the steps we've taken to increase our radars."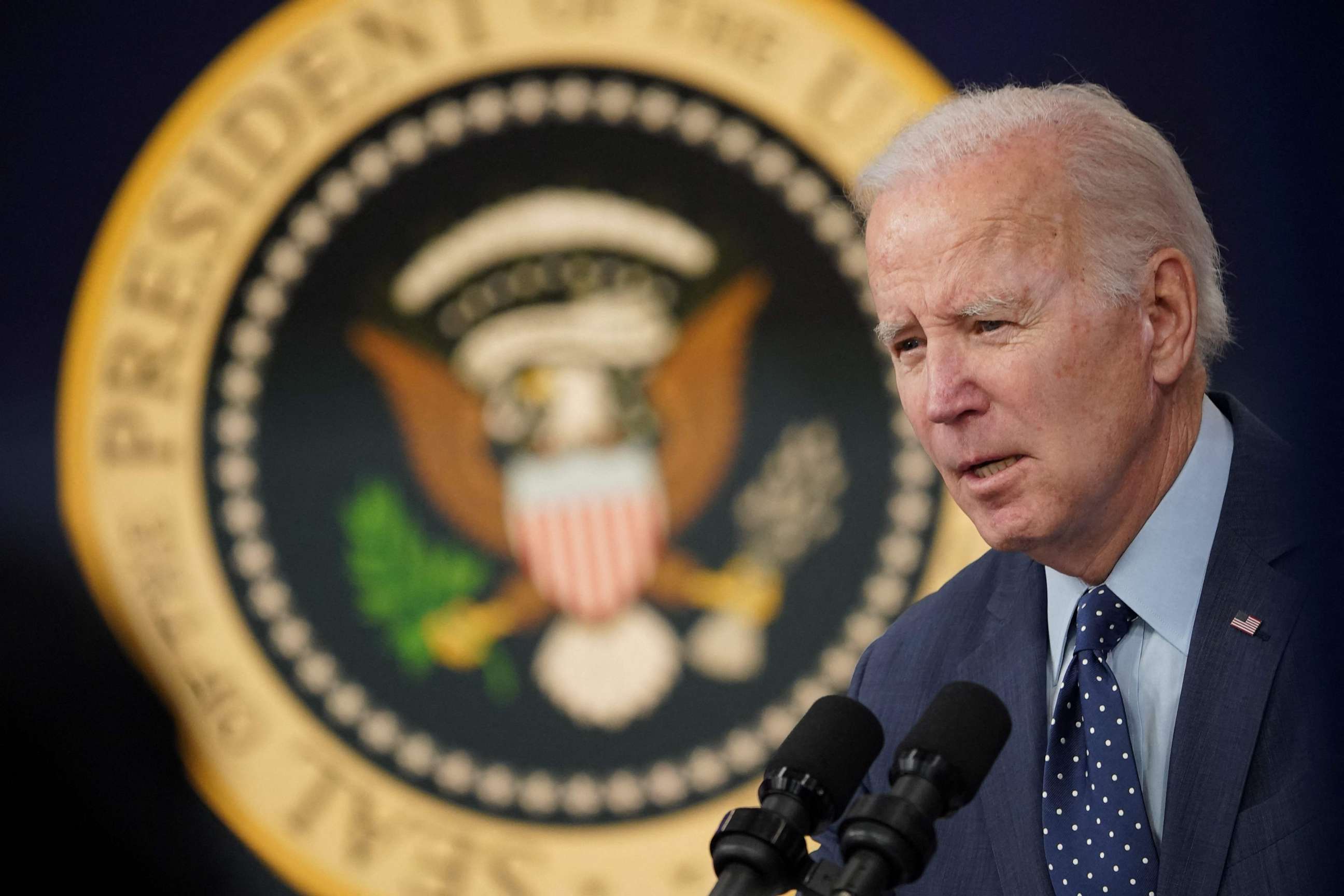 An interagency review has been underway to study broader policy implications for detecting and analyzing unidentified aerial objects that pose either safety or security risks.
"They are continuing to work intensively to put forward parameters ... that work is continuing but you will hear from the president and he will give an update on what has occurred over the last several days," White House press secretary Jean-Pierre said Thursday of the interagency review. She had previously said their work was expected to be done by the end of the week.
Biden said Thursday the new parameters will guide what actions the administration takes going forward, which will include keeping better track of unmanned airborne objects and updates to the rules and regulations for launching unmanned objects.
"These steps will lead to safer and more secure skies for our air travelers, our military, our scientists and for people on the ground as well," he said. "That's my job as your president and commander in chief."