As student loan payments restart, Biden seeks to highlight push to improve 'broken' system
Republicans have broadly criticized his debt cancellation efforts.
Days after borrowers once again began paying back their student loan debts after a three-year pause amid the COVID-19 pandemic, President Joe Biden highlighted what his administration has done to fix holes in the system -- signaling to voters that he hasn't given up on broad debt relief, a campaign promise of his, despite a major setback earlier this summer by the Supreme Court.
"When I ran for president, I vowed to fix our broken student loan program because while a college degree is still the ticket to a better life, that ticket has become excessively expensive. Americans who are saddled with unsustainable debt in exchange for a college degree has become norm," Biden said in a speech from the White House's Roosevelt Room on Wednesday.
"Since my administration has taken significant action to provide student debt relief to as many borrowers as possible, as quickly as possible, that starts with making sure the existing system works in the way it was supposed to work for student borrowers," he said.
Biden detailed efforts his administration has taken over the last two years to reform the Public Service Loan Forgiveness program (PSLF), which allows student loan borrowers who work in public service to have their debts forgiven after 10 years, as well as fixes to income-driven repayment programs -- that allow borrowers' debts to be forgiven after two decades of repayment so long as they put a portion of their income toward their bills every month.
Because of what the administration calls various bureaucratic and clerical issues, both programs have historically not worked as intended, leaving borrowers on the hook for their loans well after they've hit their payment end-date and should've received debt relief.
"By the time I took office [the Public Service Loan Forgiveness program] had been in place for nearly 15 years. Because of red tape, only 7,000 borrowers had been helped," Biden said.
"Well today, thanks to reforms, more than 700,000 borrowers have had their debts forgiven," he said.
An additional 855,000 borrowers have also had their debts cancelled as part of fixes to the income-driven repayment programs. Over 804,000 people had that relief processed in the last few months, the Department of Education said, while the latest round of 51,000 borrowers being processed for relief were notified in recent days.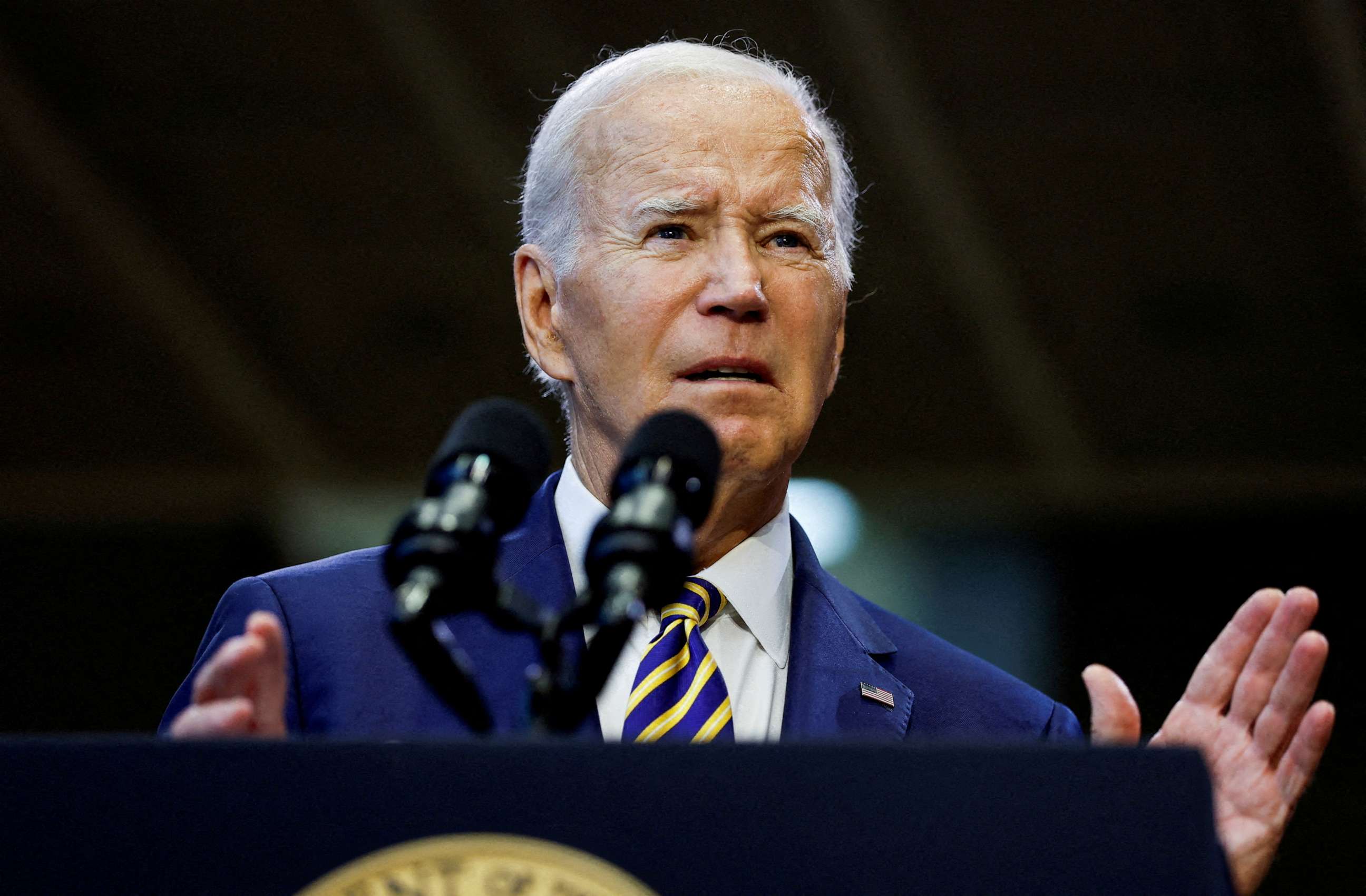 "If you have an undergraduate loan, after 20 years of straight paying, not missing paying a debt on a monthly basis, whatever's left in your loan is forgiven after 20 years. But because of administrative failures, some people who did pay their loans for 20 years or more did not get the debt relief they had earned," Biden said Wednesday.
"We fixed that," he said.
In total, those efforts have reached 3.6 million borrowers, for a total of $127 billion in approved debt cancellation -- an increase of $9 billion and 125,000 borrowers since August, according to the White House, which has regularly been providing updates on the debts it has wiped out in this way.
"This kind of relief is life-changing for individuals and their families. But it's good for our economy as a whole as well," Biden said.
"By freeing millions of Americans from the crushing burden of student debt, it means they can go and get their lives in order. They can think about buying a house. They can start a business. They can be starting a family," he said. "This matters. This matters to their daily lives."
While the president was overruled by the Supreme Court earlier this summer in his attempt to cancel between $10,000 and $20,000 in student loan debt for some 43 million Americans, Biden also spoke Wednesday of new attempts to cancel debt more broadly -- though the details of that policy are still in the works and could be far narrower than the initial proposal.
"Last week the Department of Education took a critical step in this process by identifying specific challenges that borrowers face in the current system so we can move forward with a new rule to address these changes. For example, there are many borrowers who have made payments for many years. But because of interest, they still owe more than they originally borrowed," Biden said.
Republicans have broadly been critical of the Biden administration's efforts.
They have sharply criticized the sweeping debt cancellation he proposed as outside the scope of his presidential authority and contended that forgiving student loan debt is inherently unfair to other Americans, either those who must bear the cost through taxes or who don't carry the same debts -- and so receive the same relief.