Bill Shine, the White House deputy chief of staff for communications, has resigned from his post after less than a year in the West Wing.
The former Fox News co-president offered his resignation to President Donald Trump Thursday evening, White House press secretary Sarah Sanders said in a statement. Shine will serve as senior advisor to the 2020 re-election campaign.
"Serving President Trump and this country has been the most rewarding experience of my entire life. To be a small part of all this President has done for the American people has truly been an honor," Shine said in a statement issued by the White House. "I'm looking forward to working on President Trump's reelection campaign and spending more time with my family."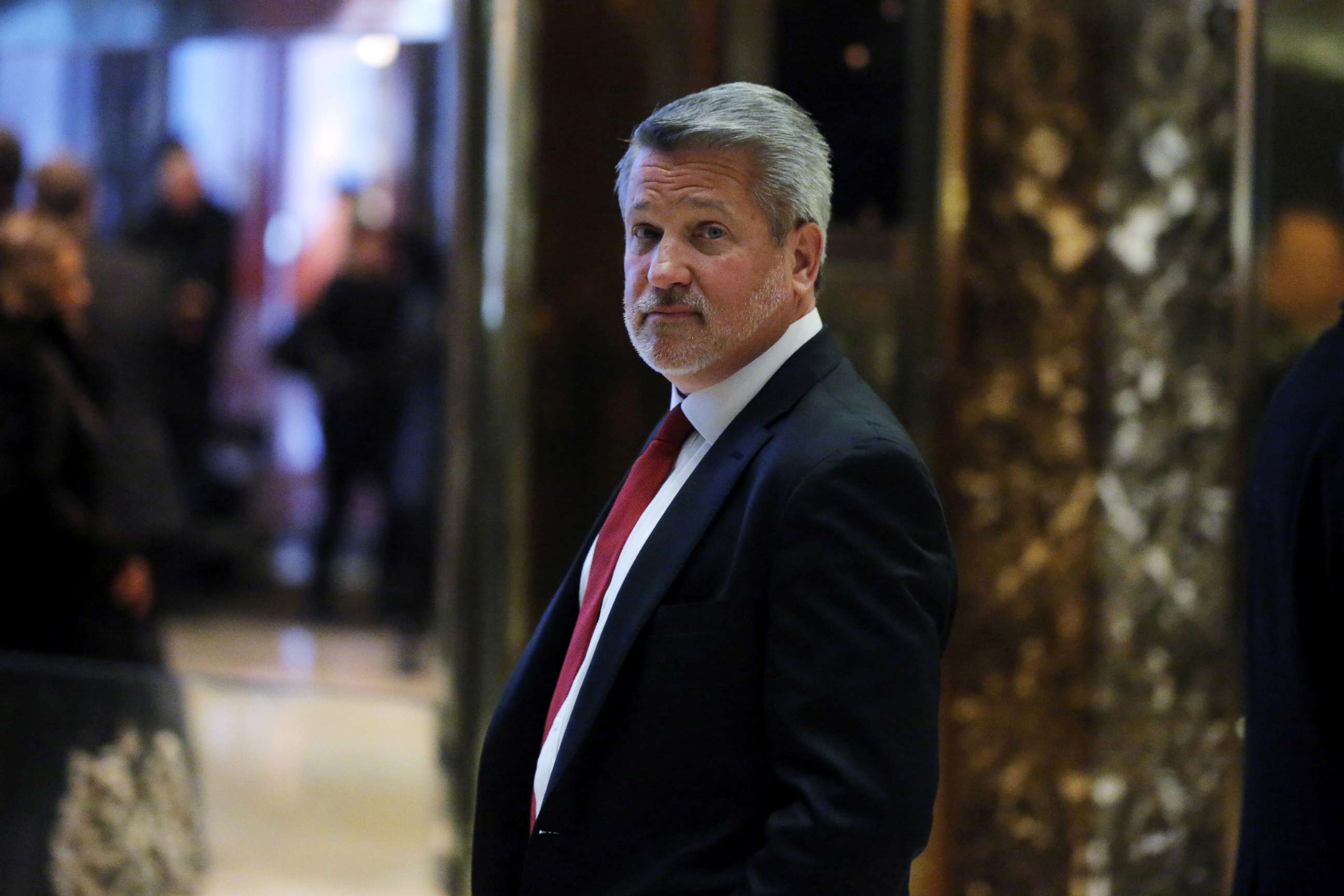 President Donald Trump in a statement lauded Shine, who was spotted in the West Wing shortly before news of his departure broke Friday morning after the president departed for Alabama, as having done "an outstanding job working for me and the Administration."
"We will miss him in the White House, but look forward to working together on the 2020 Presidential Campaign, where he will be totally involved," Trump stated. "Thank you to Bill and his wonderful family!"
Shine, was ousted last spring from FOX News' executive ranks amid a major shakeup at the network because of sexual harassment scandals. Though he was never personally accused of harassment, questions were raised about his handling of the accusations.
Shine joined the White House as a senior communicator last summer, roughly four months after the former communications director, Hope Hicks, resigned. As White House communications director, Shine steered the president towards dozens of friendly interviews with Fox, including a high profile interview and campaign appearance with Sean Hannity during the 2018 midterm elections.
Sanders called Shine "a great leader on our team and someone we have all loved working with every day."
"He has brought a tremendous amount of talent and expertise to the Administration," Sanders noted. "Bill has become a real friend and his generosity and his passion for our country will be sorely missed. It is a big loss for the White House, but a huge gain for the President's reelection campaign."
Brad Parscale, the campaign manager of the president's reelection campaign, welcomed Shine in a statement boasting the president's shot at reelection "just got stronger."
"Bill Shine is an incredible professional and will bring insight and talent as we build a world-class campaign," Parscale wrote. "He is a gifted communicator, strategic thinker and brings a wealth of experience from cable news and the White House."