California Gov. Gavin Newsom said Tuesday on ABC's "The View" that he was "worried" about the potential for a recall.
Newsom told co-hosts that although this is the sixth recall effort launched against him, he believes organizers have the signatures to send the question to a statewide ballot.
"Am I worried about it? Of course I'm worried about it," Newsom said. "The nature of these things, the up or down question, the zero-sum nature of the question is challenging...so we're taking it seriously."
Newsom has faced controversy over his handling of the pandemic in California that has resulted in an attempted recall. Organizers of the recall, who say the movement is nonpartisan and grassroots, need to submit just under 1.5 million verified signatures in order to send the measure to a statewide ballot. The secretary of state last updated the verified signature count in early February and reported just under 670,000 verified signatures, but organizers now claim they have over 2 million signatures.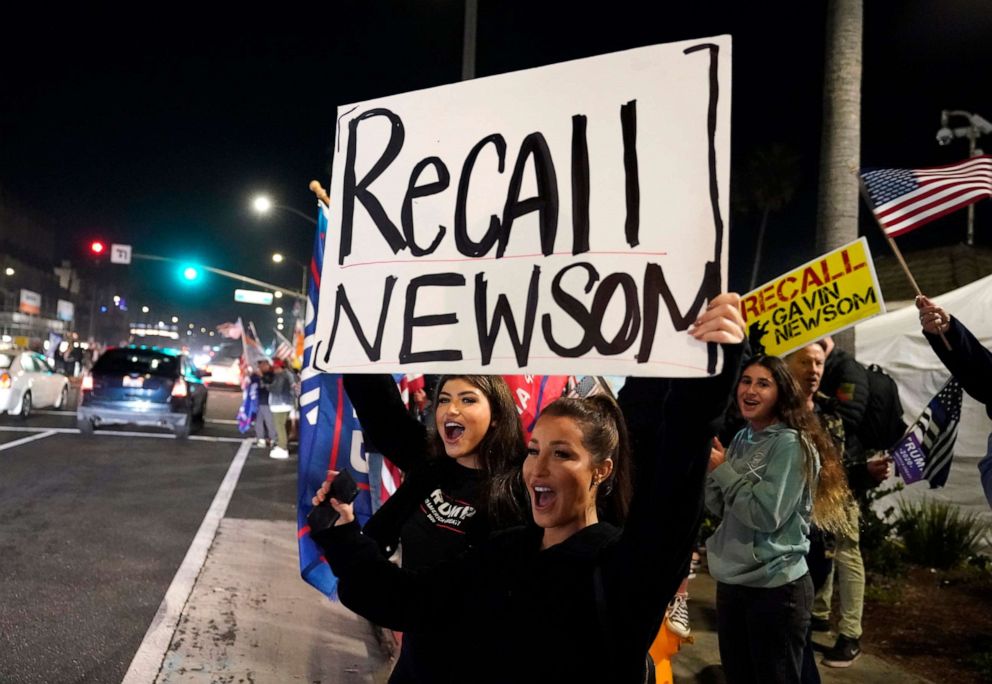 "I've only been in office 25 months, just 25 months there's been six efforts to put a recall on the ballot. This one appears to have the requisite signatures. This started before the pandemic," he said. "If you look at the list of grievances from the proponents of this campaign, it goes to our values, it's less about me, it's more about California and our values, Democratic Party values."
"I have to do my job every single day, but I'm gonna fight this thing because I'm gonna fight for California values and the things I hold dear," he added.
If the signature threshold is reached, voters would then decide whether to recall Newsom. If they do vote "yes," they would then pick from a list of candidates to replace him. An unlimited number of candidates can file to appear on the ballot. In 2003, during the recall of former California Gov. Gray Davis, former Gov. Arnold Schwarzenegger was the top pick.
Democrats began rolling out supportive videos and a fundraising effort to support Newsom on Monday, drawing on the backing of progressive lawmakers across the country, including Sens. Elizabeth Warren and Bernie Sanders. Stop the Republican Recall, which is funded primarily by the California Democratic Party, has attempted to tie the recall effort to the Republican Party and the Capitol insurrection on Jan. 6. The group has also argued that removing a sitting governor, who is trying to temper the widespread effects of the coronavirus pandemic, would be damaging to the state.
Newsom on Tuesday pointed to far-right groups some supporters of the recall effort are associated with, adding that these "are folks that quite literally enthusiastically support QAnon conspiracies."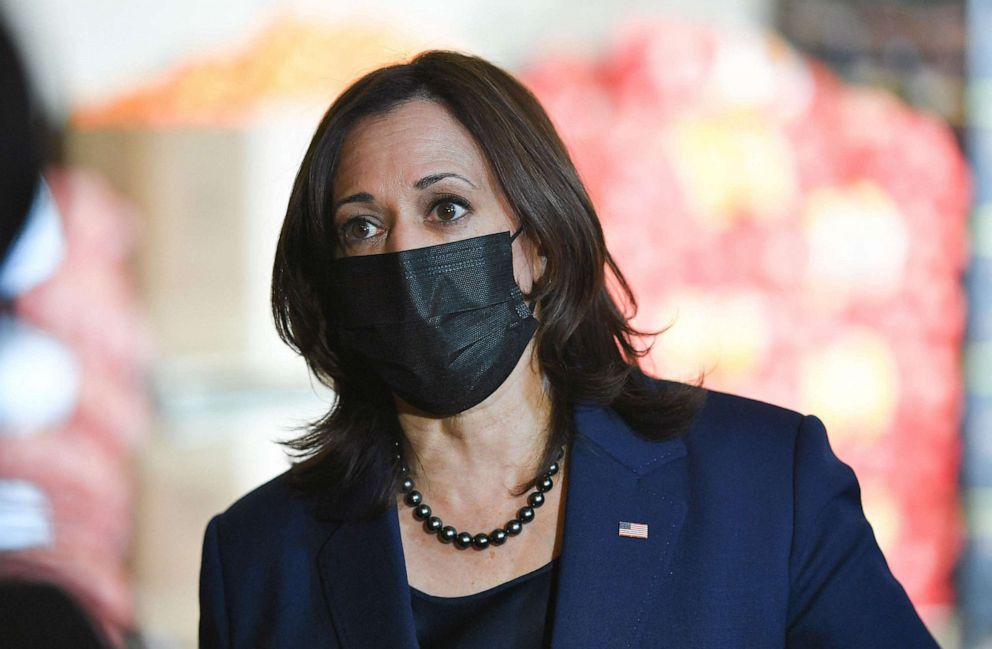 Pivoting to another area of interest, co-host Sunny Hostin asked Newsom about comments he made Monday night suggesting he would appoint a Black woman to fill Sen. Diane Feinstein's seat should she retire, noting the role that Black women play in electing Democrats across the country.
When Vice President Kamala Harris vacated her Senate seat, Newsom faced political pressure from activist groups to appoint another Black woman to fill her role, since the upper chamber would be without any Black women in its ranks. Newsom instead appointed former Secretary Of State Alex Padilla, the first Latino to represent California in the Senate.
"You said that you'll appoint a Black woman, if Sen. Feinstein retires -- if she retires. Are you implying that Senator Feinstein should step down before her term is over?" Hostin asked.
"Quite the contrary. She's one of my oldest closest friends and allies and I say that, literally, not figuratively," Newsom said, but reaffirmed his commitment to appointing a Black woman to fill that seat should the opportunity arise.
"I was asked just to point blank question, if she ever did retire, would I and I just answered it, honestly, and forthrightly. That said, I have no expectation that she'll be stepping aside," he said, adding that Feinstein is "lucid and focused."
Feinstein told reporters on Tuesday afternoon that she intends to serve her full term, saying she doesn't think Newsom meant the comments the way that people took them.
"...his relationship with me I think is good and strong. I mean you're making a mountain out of a molehill," she said.
"The View" co-host Joy Behar also asked Newsom about allegations of inappropriate conduct against New York Gov. Andrew Cuomo, another political storyline dominating national headlines.
"Democrats are calling for him to resign, including Schumer and Gillibrand, but 50% of New Yorkers do not want him to resign, they would like him to finish out his term. I guess they want an investigation. What do you think?" Behar asked.
Newsom applauded the courage it takes for women to come forward and said he supports a "independent investigation." But he said New Yorkers will "ultimately" decide what happens to Cuomo.
On the question of vaccine hesitancy, Newsom told Behar that he would not mandate the vaccine and that the problem in California is not vaccine hesitancy but rather not having enough doses to go around.
"Our only constraint is supply," he said.
Still, he said,"It's so incredibly important people like Donald Trump himself, and others that are supporters of Trump, come out and make the case that if it was good enough for former President Donald Trump, it should be good enough for others, certainly safe enough and effective enough."