A local regulatory agency is nearing a decision on whether to recommend a review of Trump International Hotel's liquor license after seven D.C. residents filed a complaint arguing the hotel's owner, President Donald Trump, is "not of good character."
The law governing liquor licenses in D.C. states that in order to acquire and maintain a liquor license in the city, the owner of the bar or restaurant is required to be "of good character," and two retired judges and five local religious leaders say the president doesn't measure up.
"President Trump is not above the law," said Joshua A. Levy, a lawyer for the D.C. residents who filed the complaint to the Washington D.C. Alcohol Beverage Control Board in June. "In D.C., the law requires an owner of a liquor license to be of 'good character,' and Mr. Trump is not. He should transfer the ownership to someone who can comply with the law or show cause why his license should not be revoked."
The president's supporters and officials within the Trump Organization, which manages the hotel property, are crying foul, dismissing the effort as a political cheap shot.
"This is not about the neighborhood, not about the common good and certainly not about the law," Alan Garten, general counsel of the Trump Organization, told ABC News in a statement Wednesday. "This is politics at its worst and an obvious effort to misuse the power of government to advance a political agenda."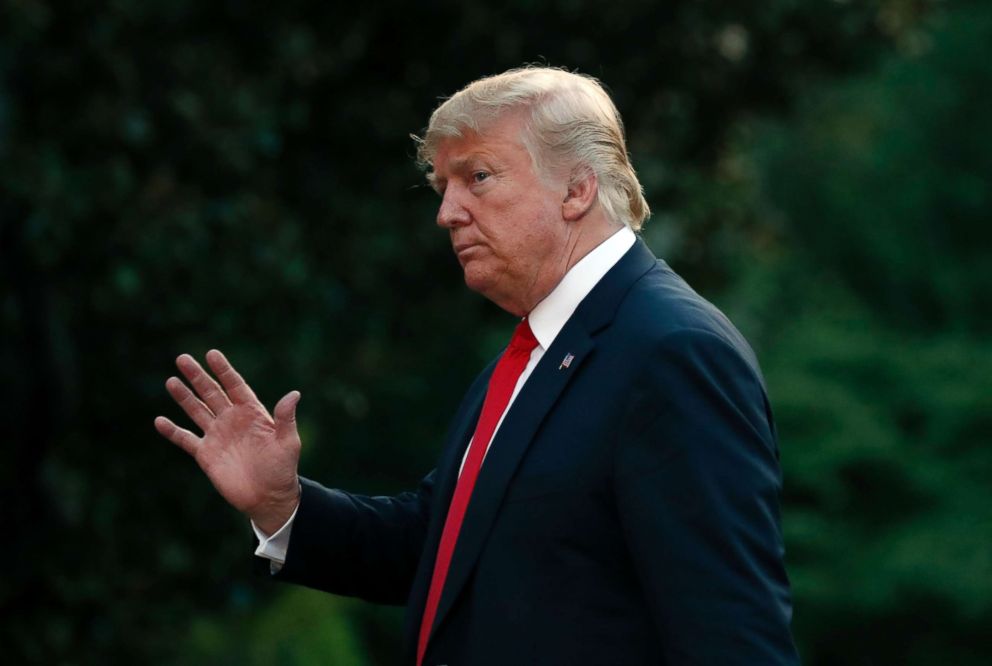 Political stunt or not, the city agency with the authority to revoke it is conducting a serious inquiry, a spokesperson told ABC News, and officials plan to respond to the complaint in writing by Sept. 18.
"The complaint is currently with ABRA's Enforcement Division, where it is still under review," agency spokesman Max Bluestein said.
The "good character" provision is typically invoked when a liquor license is up for transfer or renewal, Bluestein told ABC News, but the complaint against the Trump International Hotel pertains an active liquor license that is not up for renewal until March 2019.
In bringing the complaint, the D.C. residents – Judge Joan Goldfrank, Judge Henry H. Kennedy, Jr., Rev. William Lamar IV, Rev. Jennifer Butler, Rev. Dr. Timothy Tee Boddie, Rabbi Jack Moline and Rabbi Aaron Potek – cited that Trump agreed to pay $25 million to settle fraud claims arising from the now-defunct Trump University and that multiple contractors who have worked for Trump have filed suit against him claiming they were never paid.
Garten, the Trump Organization lawyer, urged members of the Washington D.C. Alcohol Beverage Control Board – who are appointed by the mayor and confirmed to four-year terms by the city council in the heavily Democratic District of Columbia – to "see this for what it is and not allow itself to be used to advance anyone's political goals."
"The statute is clearly being distorted for political gain and the suggested interpretation would create an absurd precedent, not to mention a slippery slope," he said.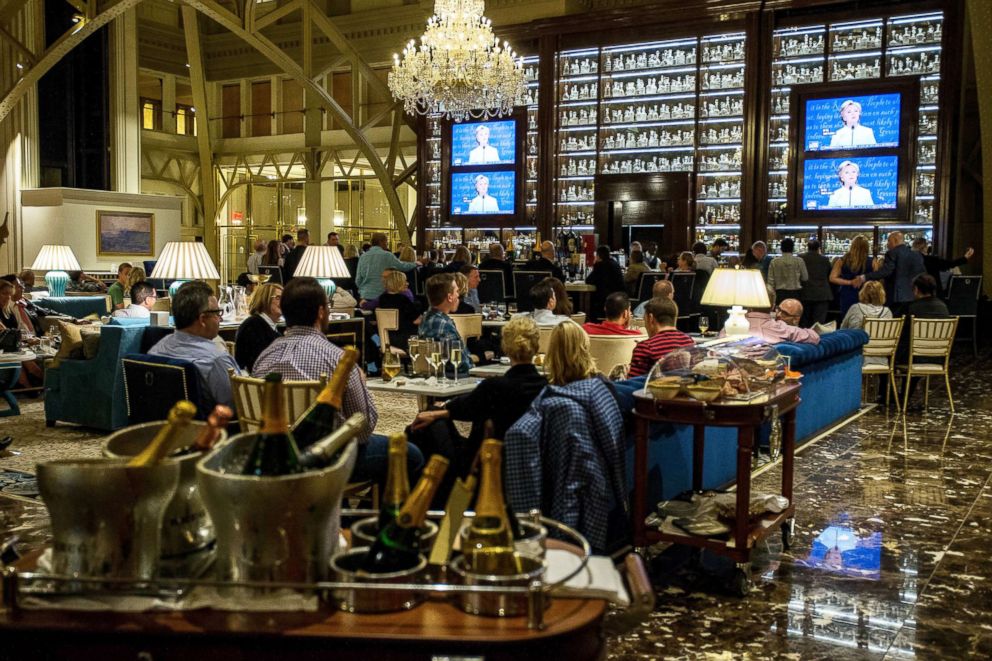 If the board recommends a show-cause hearing in September, the D.C. Attorney General's Civil Enforcement Section would then consider the evidence and decide whether to bring a civil enforcement action.
The D.C. Attorney General already has filed a separate lawsuit alleging that President Trump's hotel business puts him in violation the Constitution's prohibition against receiving foreign and domestic government profits while in office. Last week, a federal judge ruled that the lawsuit can move forward.
Whatever the outcome of this dispute, Trump's friend Christopher Ruddy, the founder and CEO of news and opinion site Newsmax, told ABC News he believes Trump's foray into politics has already hurt his global business empire.
"It is pretty clear that many Trump businesses have suffered unfairly because of the President's politics," Ruddy said. "The bar issue is another example of that."