Just a few days after five staff members were gunned down in the newsroom of the Capital Gazette in Annapolis, Maryland, the local paper released a letter on Sunday to express their appreciation of the community's response and remind readers of the frequent attacks on the press.
The staff opened the letter by saying "thank you for the outpouring of sympathy" the paper received from the community.
After the attack, members of the public held a vigil, a march, sent condolences and hundreds subscribed to the paper.
"Thank you for the cards, the letters, the emails and the flowers. Thank you for the food, the text messages and the signs," the letter reads. "The words of appreciation for our work and its importance to Annapolis and Anne Arundel County is a balm to our wounds."
The staff gave a public acknowledgment to the five who were killed.
"We will never forget Rob Hiaasen, Gerald Fischman, Wendi Winters, John McNamara or Rebecca Smith, our five co-workers who were gunned down in a senseless attack," the letter said.
But, the staff said they would also remember the many angry responses The Capital Gazette received, including death threats.
"Here's what else we won't forget: Death threats and emails from people we don't know celebrating our loss," the letter continued, "or the people who called for one of our reporters to get fired because she got angry and cursed on national television after witnessing her friends getting shot."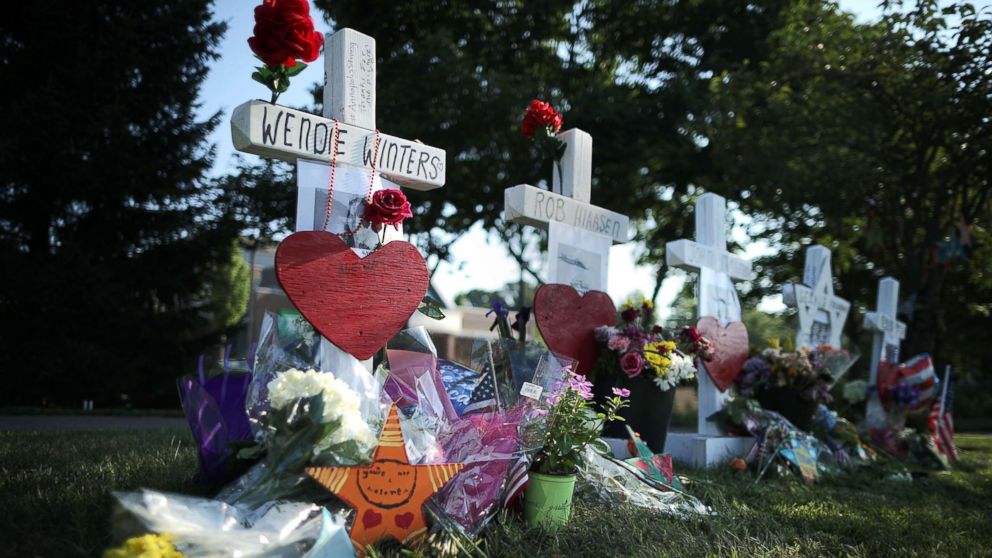 The staff letter also took an apparent dig at a tweet posted by President Trump in February, which called numerous news organizations the "enemy of the American people."
"We won't forget being called an enemy of the people," the letter added. "No, we won't forget that. Because exposing evil, shining light on wrongs and fighting injustice is what we do."
Trump spoke about the shooting in a news conference on Friday, saying "journalists, like all Americans, should be free from the fear of being violently attacked while doing their job."
"Some day we hope to be as good again," the letter reads. "That's all we can do. Until then, keep reading. We've only just begun."
The suspected gunman in the shooting has been arrested and charged with five counts of first-degree murder and held without bond.