On March 7, 1965, a 25-year-old future congressman participating in a civil rights march was beaten so badly by Alabama state troopers, his skull was fractured and he was nearly killed.
Decades later, Rep. John Lewis, a Georgia Democrat has now served 17 terms in the House of Representatives and is widely celebrated as one of America's foremost civil rights leaders.
As congressional Democrats re-introduced a bill Tuesday that seeks to restore the Voting Rights Act of 1965, Lewis remembered the civil rights era, warning that "there are forces in America today trying to take us back to another time."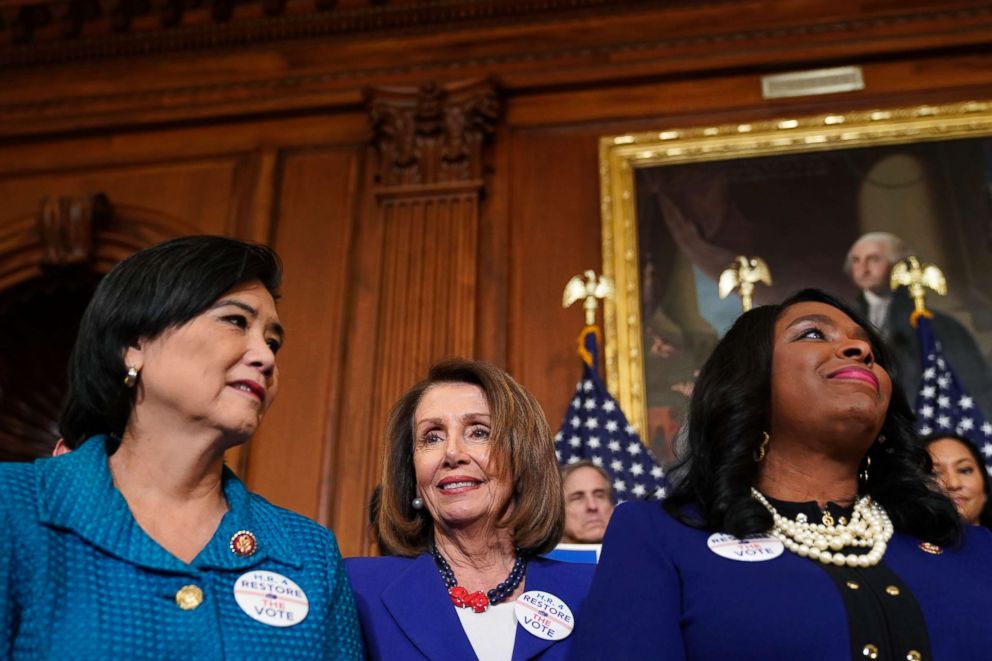 Alabama Democratic Rep. Terri Sewell, who Lewis calls "my homegirl," is the leading author of the Voting Rights Advancement Act. She says her bill, which has more than 200 Democratic cosponsors, will "put the teeth" back into the Voting Rights Act – after the law was struck down by the Supreme Court in 2013.
That decision, Shelby County v. Holder, terminated the Voting Rights Act – ending federal preclearance for election changes in states with a history of voting rights violations. The court, however, encouraged lawmakers to rewrite the law if it wanted to try again.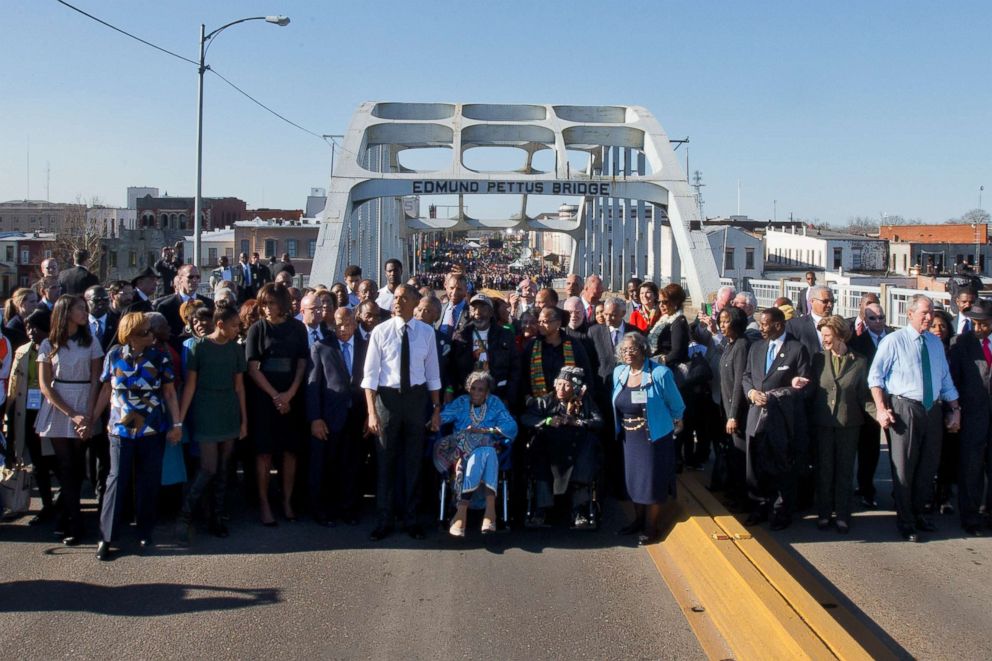 "They have been suppressing the right to vote, in the name of fraud, voter fraud, in the name of not having enough resources. They're closing down polling locations, in the name of ostensibly making it fundamentally easier to vote. They are indeed making it harder to vote," Sewell, D-Ala., said. "Currently, we have an environment that is hostile to doing what we can do to make it easier for people to vote. We have to acknowledge that too many states have gone unchecked."
The bill would develop a new process to determine which states and localities with repeated voting rights violations since 1994 that would need to preclear changes to local election statues with the Justice Department.
"We've come too far, and made too much progress to go back," Lewis, D-Ga., said, proudly throwing his support behind the Voting Rights Advancement Act. "With this piece of legislation, we will continue to go forward."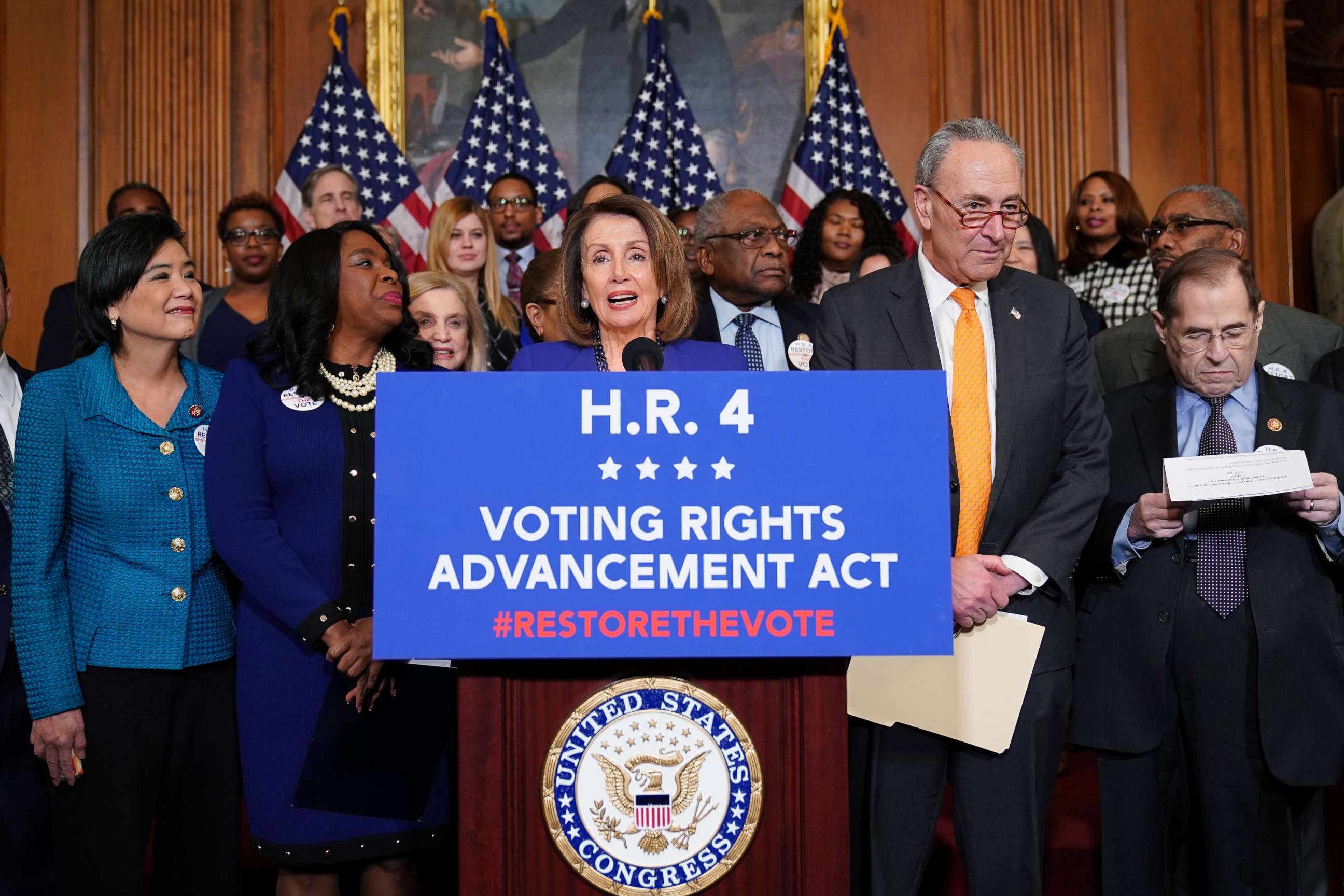 Sewell had introduced the legislation for the past two congresses, and while Democrats have now recaptured the House majority, the bill is unlikely to be enacted into law.
Nevertheless, House Speaker Nancy Pelosi and Senate Minority Leader Chuck Schumer touted the effort.
"For over 50 years, as we know, the Voting Rights Act has enshrined into the law the sacred right to be heard at the ballot box and now it is under threat," House Speaker Nancy Pelosi, D-Calif., said. "We must finish the long march to progress, passing H.R. 4 to protect the ballot and advance justice for all."
Schumer called the 2013 Shelby ruling one of the three worst decisions of the Roberts Court.
"There is nothing more bedrock in America than the right to vote," Schumer, D-N.Y., said. "There is nothing more despicable in America than trying to deny that right to vote, and that's what too many have done in too many places – not 50 years ago, and not 10 years ago – but right now as we speak."
As the 54th anniversary of the first Selma to Montgomery voting rights march approaches next month, Lewis will lead lawmakers back to Selma this weekend to make the annual "Bloody Sunday" march across the Edmund Pettus Bridge to Montgomery.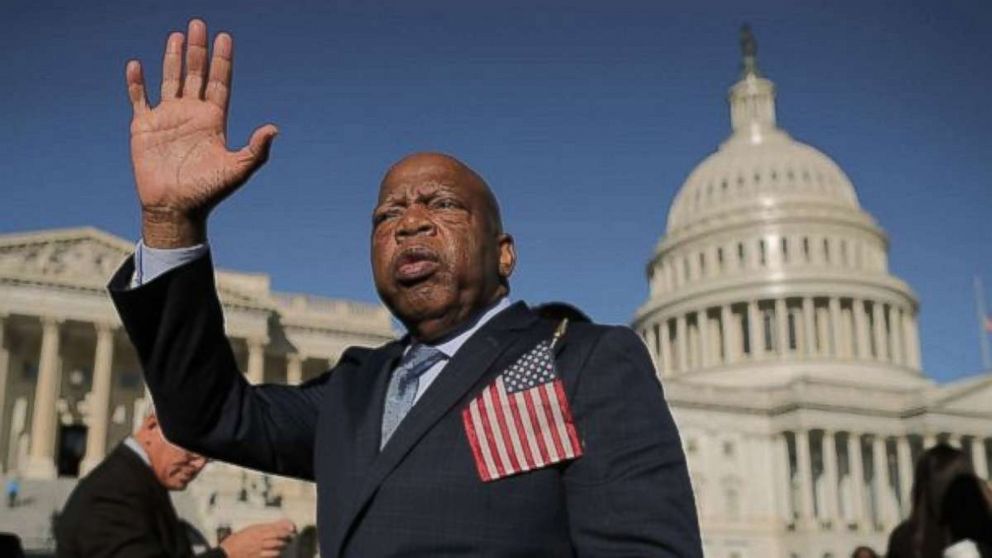 "Voting access is the key to equality in our democracy. The size of your wallet, the number on your zip code shouldn't matter," Lewis said. "The action of government effects every American so every citizen should have an equal voice."
"We all count!" Lewis exclaimed. "It doesn't matter whether you're black, or white, Latino, Asian-American or Native American. We are one people. We are one family. We all live in the same house – the American house."