The Complicated Legal Backstory of Terry McAuliffe's Former Car Company
A look at the dispute that gave rise to GreenTech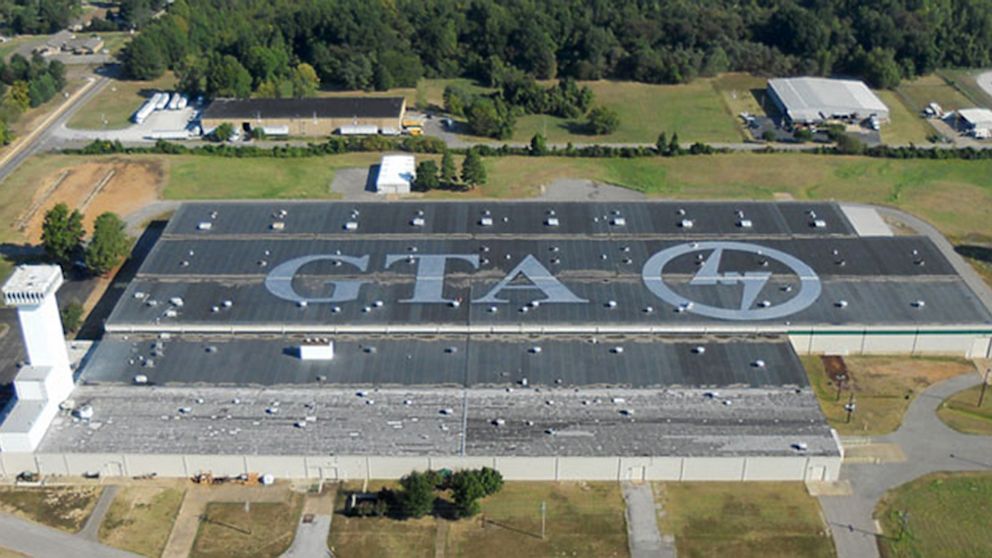 Aug. 28, 2013 -- For an upstart electric-car company with big ambitions, its ties to Virginia gubernatorial candidate Terry McAuliffe have been both a blessing and a curse.
The company, GreenTech, is now front and center in Virginia's 2013 race for governor, and its critics are raising questions about political favoritism, national-security risks, and the government's role in foreign investments—unwelcome attention for the struggling firm. McAuliffe defended his role in the company in a recent op-ed.
But troubles began for two GreenTech executives before McAuliffe became its chairman and well before he launched his Democratic bid for governor.
In 2009, months before McAuliffe bought 25 percent of GreenTech and became chairman, two top executives were embroiled in a lawsuit that was covered in local press and detailed in a federal judge's advisory opinion.
Not only was the future CEO of GreenTech, Xiaolin "Charles" Wang, embroiled in a dispute with a business partner not long before McAuliffe got involved, a federal judge said Wang took actions of "dubious legality" in issuing stock in connection with a similar company, Hybrid Kinetic Automotive Corp.
While all of that long predated McAuliffe's involvement in GreenTech, and while he left GreenTech as chairman last year, the man who is now hoping to be governor of Virginia has acknowledged joining the executives' new venture despite knowing about some of the past legal troubles.
The former Democratic Party chairman and Clinton confidante joined fledgling electric-car company GreenTech after his failed 2009 bid for governor, ostensibly attempting to boost his record as a jobs creator—now the central focus of his 2013 campaign. McAuliffe originally sought to base the company in Virginia, but it landed in Tunica, Miss., after Virginia officials raised doubts over the business plan, in an internal Virginia Economic Development Project memo obtained by ABC News, and after Mississippi offered millions in financial incentives for GreenTech to build a plant there instead. The company launched its plant with fanfare in Mississippi in the summer of 2012, with Bill Clinton in attendance at the opening.
McAuliffe promised his new company would create thousands of jobs.
"I'm going to put it right in the heart of Virginia," McAuliffe told a local Virginia Boilermakers union in 2010. "And we're going to have 2,000 folks down there — all of them union members — and show that when you do it right, everybody benefits, including the state of Virginia."
McAuliffe personally lobbied Department of Homeland Security Secretary Janet Napolitano, in a letter obtained by ABC News, to expand federal approval for Gulf Coast Funds Management – a firm headed by Tony Rodham, the brother of Hillary Clinton – to obtain visas for Chinese investors giving over $500,000 to the project.
So far, GreenTech has failed to live up to those job-creation promises, struggling to get off the ground. It employs "more than 80" workers at its manufacturing facility in Mississippi, GreenTech told ABC News.
The company was born out of a legal dispute, after two executives had a falling out with the owner/primary investor of Hybrid Kinetic Automotive Corp., the similar electric-car company they operated before GreenTech.
The story of this first venture, and of the dispute between McAuliffe's eventual business partners and their former funder and associate, was complicated enough that a federal judge issuing an advisory opinion on their lawsuit expressed dismay at its "extraordinar[y]" complexity.
The company that owned Hybrid Kinetic Automotive Corp. sued Wang and other executives, who were running Hybrid Kinetic at the time. Both sides settled out of court, and McAuliffe's eventual partners dropped the name "Hybrid Kinetic" and started anew under the "GreenTech" moniker, as part of a reported settlement agreement that included a $1.5 million repayment to Benjamin Yeung, the project's original funder.