Congressional Russia investigators interested in 2nd dossier on Trump-Russia allegations
Investigators are studying newly unearthed docs described as a "second dossier."
February 9, 2018, 6:24 AM
— -- Congressional Russia investigators are studying newly unearthed documents that are being described as a "second dossier" containing uncorroborated allegations about President Trump's activities in Russia – this one compiled by a freelance journalist and shared with a prominent Clinton ally.
"I certainly think it's something worth examining," Rep. Peter King, R-New York, a member of the House Intelligence Committee, told ABC News in an interview about the second dossier. "How far we go depends on what's there."
Investigators with the Senate Intelligence Committee are seeking to interview the author of the second dossier, Cody Shearer, a freelance journalist and longtime ally of Bill and Hillary Clinton, a congressional source told ABC News. Shearer has told others he prepared the documents as part of his work as an independent journalist, according to a source familiar with the effort.
Shearer could not be reached for comment.
Some Democrats have taken an interest in this second dossier's contents as an indication that a separate line of research may have produced similar information to some of the material gathered by former British spy Christopher Steele, while others see the focus on the provenance of the information as a distraction for congressional investigators.
Republicans see the documents as potentially new evidence that the ongoing federal Russia probes are the byproduct of politically-motivated dirt digging and have been tainted with anti-Trump bias from the start.
"It's troubling, that would just add to this narrative that the Democrats were fomenting trouble through the FBI to get surveillance on the Trump campaign," Rep. Mike Conaway, R-Texas, a senior member of the House Intelligence Committee leading the panel's Russia probe, told ABC News.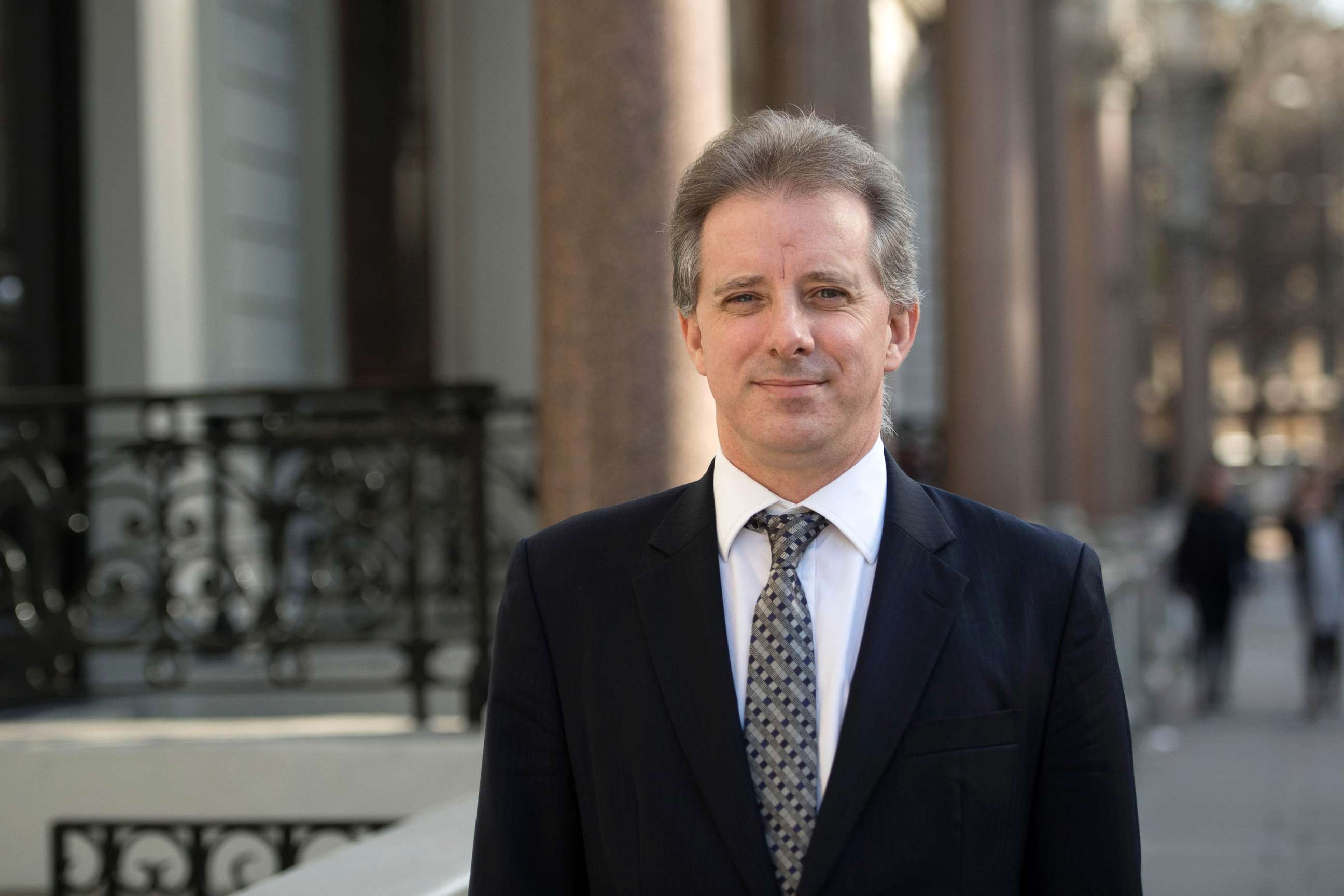 The Senate Judiciary Committee is also looking at the second dossier – which at eight pages, is really more of a memo -- as part of an attempt to assess the credibility of Steele, according to a source familiar with the effort. The committee is examining how the FBI made its case for a warrant to monitor former Trump campaign aide Carter Page.
"How do we assess that material? Can it be corroborated?" the source said congressional investigators are asking. "Is he actually a credible source?"
The new documents focus largely on unverified, salacious allegations that Trump was the victim of what Russians call a "honey pot" scheme, in which a target is secretly videotaped during a sexual liaison, and that tape is then used to blackmail or coerce the target.
This alleged effort to compromise Trump was said to have occurred in 2013, during Trump's visit to Moscow for the Miss Universe pageant, which he helped produce, the document alleges. It also alleges that videos are being held in vaults in Bulgaria, Israel and Moscow.
The allegations are similar to some of the claims in Steele's dossier, though some of the dates and locations of the alleged events detailed in the dossier are different.
Trump has strenuously denied the allegations. Before he took office, Trump told reporters he was well aware the Russians had a reputation for videotaping visitors, and took necessary precautions. "Does anyone really believe that story?" Trump said at a news conference.
In the documents, Shearer also describes his own discussions with reporters during the campaign, including a Wall Street Journal reporter, an ABC News correspondent, and a CNN paid consultant.
The existence of this new tranche of unverified research, shared with ABC News this week, was first reported by The Guardian. Shearer has said he prepared the documents on his own, but during the campaign he shared them with longtime Clinton confidant Sidney Blumenthal, according to a source familiar with the arrangement. Blumenthal then gave them to an Obama State Department official, Jonathan Winer, the source said. Blumenthal declined a request for comment.
Winer, who served as the Special Envoy for Libya and deputy assistant secretary of state for international law enforcement, shared the documents with Steele who was compiling his own allegations of contacts between Trump and Russia at the time. Steele then turned Shearer's documents over to the FBI along with his own report, now commonly known as the Steele dossier.
Neither Shearer, Blumenthal nor Winer worked for Hillary Clinton's 2016 presidential campaign.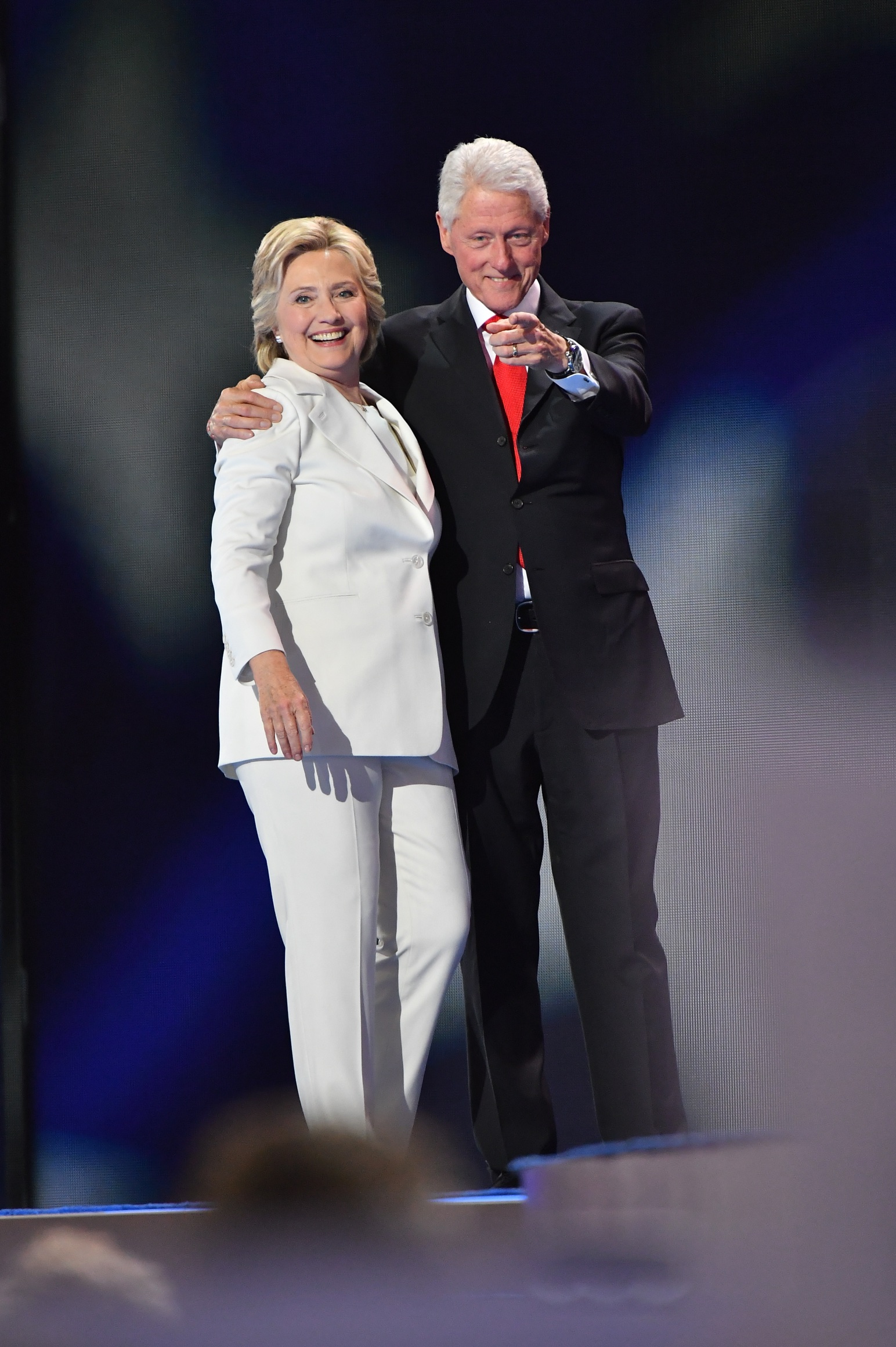 While the dossier does not include any evidence to back up its allegations, Shearer wrote that he interviewed a source at the FSB who claimed that knowledge of an operation targeting Trump was an "open secret" in the Putin government. "The question among FSB employees … is how far this should go," the notes read, according to a copy obtained by ABC News.
The FSB source described a rift between different elements of the FSB over how to handle operations centered on Trump.
Revelations about the second memo come as Republicans and Democrats continue to spar over whether the FBI and DOJ abused surveillance powers to spy on Carter Page, a former Trump campaign associate, by relying on the controversial Steele dossier.
Republicans claim the Steele dossier formed an "essential" part of the application to for surveillance on Page, according to a memo released by House Intelligence Committee Republicans last week.
They argue that the department failed to disclose that the dossier – which contained allegations which have not been verified – was funded in part by the Democratic National Committee and the Hillary Clinton campaign. (Fusion GPS, the political research firm that hired Steele to dig up dirt on Trump, first began researching Trump and other GOP presidential candidates at the behest of the Washington Free Beacon, a conservative news outlet, in 2015.)
Democrats have pushed back on the allegations of bias from Republicans, arguing that officials informed the intelligence court that the Steele dossier was politically motivated.
Conaway, who had only heard of the Shearer dossier through public reports, said he would like to review the allegations himself as part of the panel's ongoing investigation.
"We'd like to see for ourselves what is going on. It may or may not have anything to do with what we're trying to answer," he said.
Sens. Chuck Grassley, R-Iowa, and Lindsey Graham, R-South Carolina, have filed a criminal referral with the Justice Department against Steele, accusing him of providing false information to the FBI and misleading the agency about his contacts with the press.
The referral, released with redactions by the senators Tuesday, mentions a report Steele received from the State Department, with information from a source associated with an unnamed Clinton associate.
"It is troubling enough that the Clinton Campaign funded Mr. Steele's work, but that these Clinton associates were contemporaneously feeding Mr. Steele allegations raises additional concerns about his credibility," the referral reads.
House Intelligence Committee Chairman Devin Nunes, R-California, has said in recent interviews that his staff is investigating the Obama State Department.
"Now, we are looking into discrepancies or irregularities at the State Department and how information came into the State Department, what was done with that information, how that was processed and where it went," Nunes said Wednesday in an interview with conservative radio talk show host Hugh Hewitt.
An aide to Nunes declined to comment on whether this next phase of the investigation involves the Shearer dossier.