Just days after the still too-close-to call special election for Pennsylvania's 18th Congressional District, it appears that Democrat Conor Lamb will seek reelection in state's new 17th Congressional District this fall, setting up a likely match with GOP Rep. Keith Rothfus.
Republican Rick Saccone, who competed against Lamb Tuesday night, is gathering petitions to run in the new 14th Congressional District in November, he tweeted.
If they win their respective races, Saccone and Lamb, former rivals, could serve together representing Pennsylvania in Congress next year.
There is still no official winner in the contest between the two men for Tuesday's special election in the 18th Congressional District but both parties were competing heavily in part to set them up for a strong run in November.
The race was seen as a critical test of the GOP's political strength ahead of the 2018 midterm elections. Democrats saw the contest as a way to measure their base's enthusiasm and prove they can run good candidates in tough districts.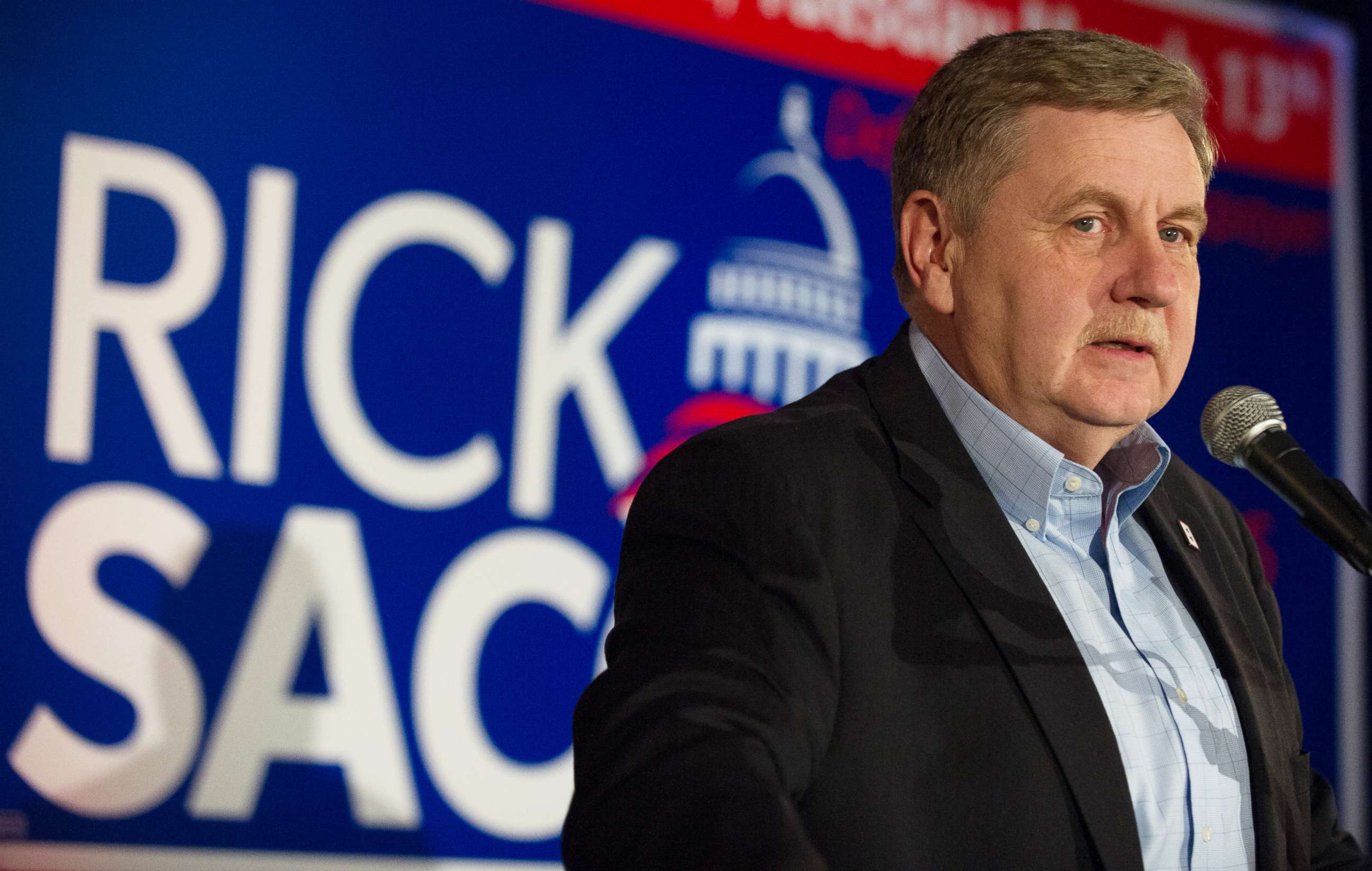 Beaver County Democratic Chairman Stephen Dupree said the Lamb campaign reached out to him on Wednesday.
The county is located entirely in the 17th district. None of it was in the district Lamb competed in on Tuesday.
"I have talked to Conor's campaign and was told he wanted Beaver County's endorsement," Dupree told ABC News.
The endorsement requires a written request from the candidate, which Dupree said they received on Wednesday. The party will vote on their endorsement on March 22.
Meanwhile, Saccone tweeted on Thursday he is running in the new 14th but noted he is still going "through the process to ensure the integrity of the Special Election."
For Lamb, running as an incumbent would come with advantages, such as dedicated support from the party and franking privileges from Congress, which allows lawmakers ways to tout their accomplishments to their constituents.
Lamb and the Democrats have declared him the winner of Tuesday's contest, where he leads by 627 votes according to current vote totals.
But Republicans have brought a lawsuit to impound the ballots and have started an ad campaign to ask voters if they experience any irregularities on Tuesday night, according to the National Republican Congressional Committee.
Lamb and Saccone were faced with a choice of what new district to run in regardless of the outcome this past Tuesday night.
The Pennsylvania Supreme Court ruled in January that the congressional map enacted in 2011 violated the state constitution's provisions on partisan gerrymandering.
National and Pennsylvania Republicans have asked the U.S. Supreme Court to vacate the state court's ruling, but thus far no decision has been made on that request.
The race in the new 17th Congressional District would be considered highly competitive and Rothfus would likely get serious support from GOP outside spending groups, which spent over $10 million against Lamb in the special election and would likely relish the chance to go after him again.
The GOP incumbent is in good shape with his own fundraising. He has $1,215,217 cash on hand, according to Federal Election Commission reports.
It won't be known for a few weeks how much cash Lamb has on hand after Tuesday's election but he proved himself a strong fundraiser, raising over $4 million for his special election bid.
It's also unknown if he will face a Democratic primary in the new district. He was selected by a special committee for the Democratic nomination for the special election, in accordance with state rules.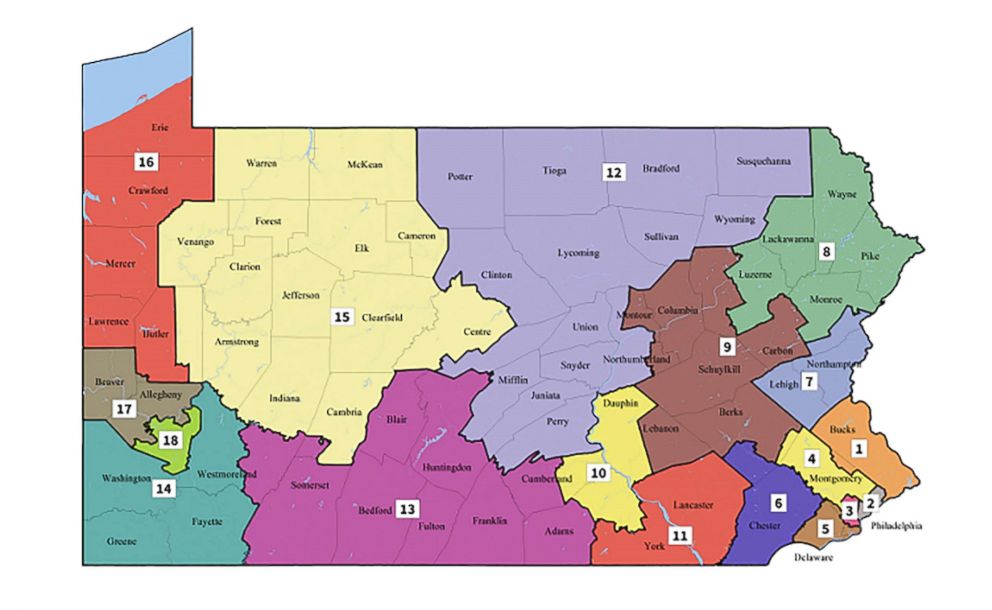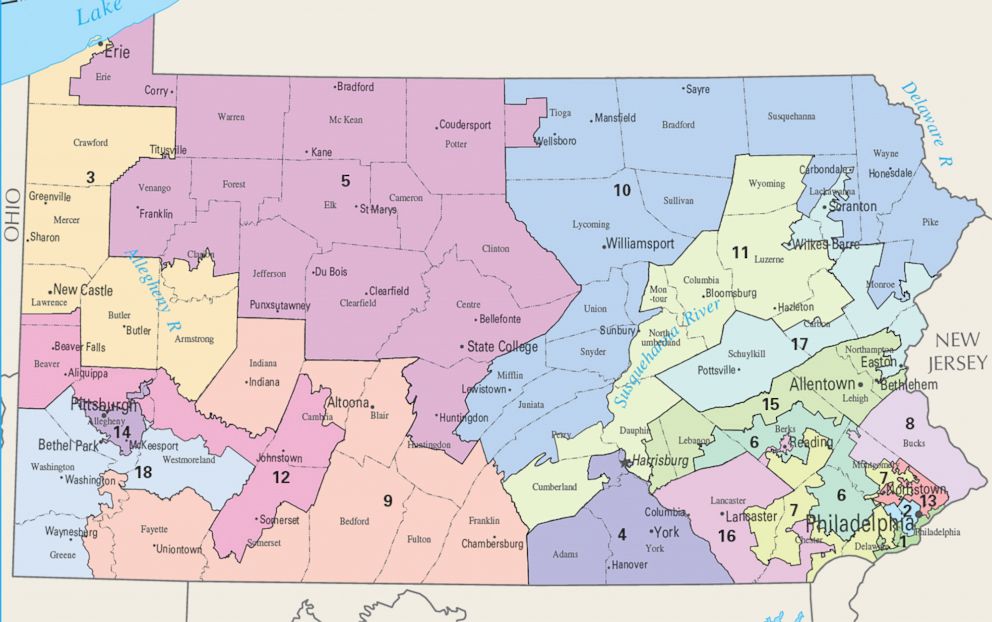 The Democratic Congressional Campaign Committee has already named Lamb to its Frontline Program, which is its incumbent protection program.
"Congressman-elect Conor Lamb embodies toughness, hard work and service, and represents the very best of his community and our country," said DCCC Chairman Ben Ray Luján in Thursday's announcement. "Conor's record of service combined with a deep connection to labor and the grassroots community puts him in a very strong position to be re-elected in November."
Lamb showed a strong performance in Tuesday's special election.
President Trump won the old 18th Congressional District by 19.6% in 2016. Under the new lines, President Trump won the 17th Congressional District by just 2.5%, mostly due to the greater inclusion of the Democratic areas in Allegheny County — Pittsburgh suburbs — in the district.
The new 14th Congressional District has no sitting incumbent. Its area mainly consists of the seat that former Rep. Tim Murphy held before he resigned after a report that he allegedly asked an extramarital lover to end her pregnancy.